Ellie Has a Demonic Journey in Netflix's 'Locke & Key' (SPOILERS)
What happened to Ellie in 'Locke and Key'? Learn about the Sherri Saum character's backstory and her fateful interactions with the Locke kids.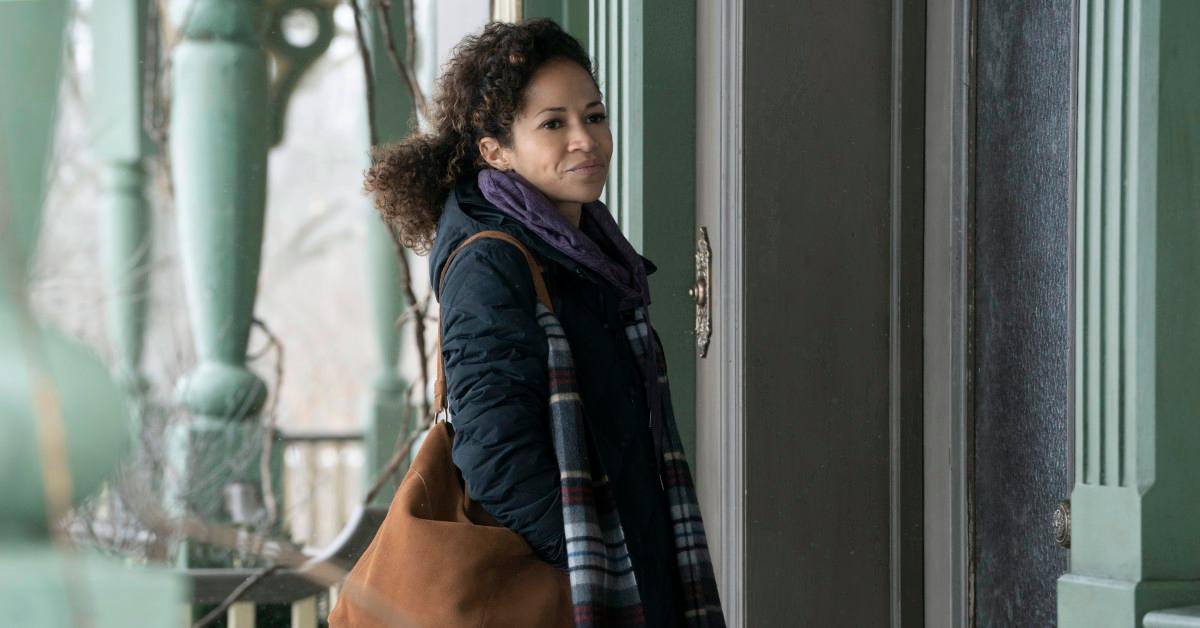 At first, it seems like Ellie (Sherri Saum) is a shady character in Locke and Key, especially when she pilfers a prized possession from Keyhouse Manor. But once the Locke kids find out what happened to Ellie, they see the physical education teacher in a new light…
Article continues below advertisement
In fact, Ellie takes Tyler (Connor Jessup) and Kinsey (Emilia Jones) on a trip down memory lane with the Head Key, showing the kids her trauma from decades prior. Here's the backstory, but beware of spoilers ahead.
Ellie tries to resurrect Lucas but instead summons a demon.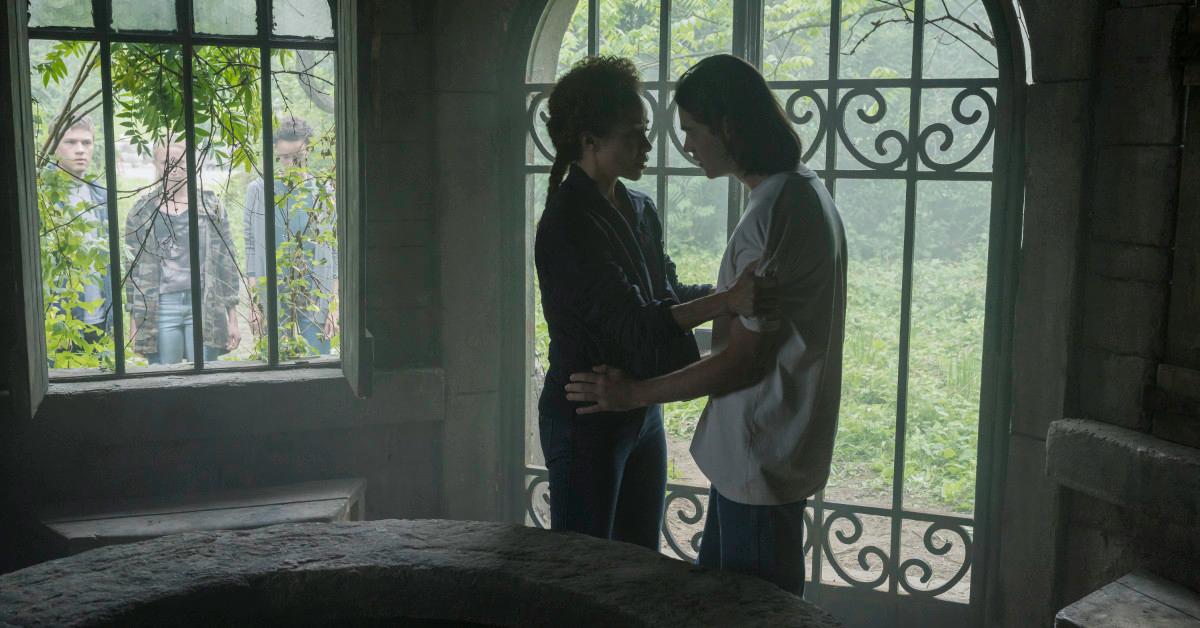 As the Netflix series progresses, viewers learn that Ellie and her childhood boyfriend Lucas (Felix Mallard) and friend Rendell (Bill Heck) played with the keys when they were young — until one day they made the ill-fated decision to open the Black Door with the Omega Key. And before they closed the door, a demon possessed Lucas' body. Lucas became murderous, and Rendell killed him. Then the friends split the keys between them, promising one another they would never use the keys again.
Article continues below advertisement
Decades later, however, Ellie uses the Echo Key to see Lucas again. Unfortunately, however, it's not Lucas she resurrects but Dodge (Laysla De Oliveira), the demon that possessed Lucas all those years ago.
Article continues below advertisement
Dodge gets Ellie to retrieve the Crown of Shadows from Keyhouse Manor.
And after the Locke family arrives in Matheson, Ellie snoops around Keyhouse Manor — and the basement in particular. Only later do we learn that she's looking for the Crown of Shadows, which she finds and whisks it away to her house.
Eventually, Ellie comes clean to Tyler and Kinsey, telling them that Dodge forced Ellie to give her the Crown of Shadows, else Dodge would kill Ellie's son, Rufus (Coby Bird).
Ellie, disguised as Dodge, gets trapped behind the Omega door.
Unfortunately, Dodge gets a hold of the Crown of Shadows and the Shadow Key, and even worse, she uses the Identity Key to make Ellie look like herself. Then, Tyler and Kinsey and their comrades banish Ellie through the Omega Door, believing her to be Dodge.
Article continues below advertisement
Months later, when the Omega Door is opened once more, Ellie reemerges, still trapped in Dodge's body. But Ellie is able to convince Bode (Jackson Robert Scott), the youngest Locke child, that she's Ellie and not Dodge, and they use the Identity Key to restore Ellie to her actual body. Ellie reunites with both Rufus and the real Lucas.
Article continues below advertisement
Sherri Saum auditioned to play Ellie a decade before.
Saum revealed to MEAWW last year that she has a long history with the Locke & Key project. "The interesting thing is that the show has been through many iterations, and I had auditioned for it 10 years ago, when it was at a different studio, when it was with different people," she said, likely referring to the pilot Fox ordered in 2010. "It was literally like a whole other thing. But it was still the same character that I auditioned for, 10 years later."
The actress explained that ahead of her first audition, she went "digging in the archives" at her local library to learn more about the character of Ellie. "So I had a good base when this thing suddenly came back around all those years later," she said. "I even dug up my old audition sheet, and I was like, 'This is the same character. Even the same audition material. This was meant to be.'"