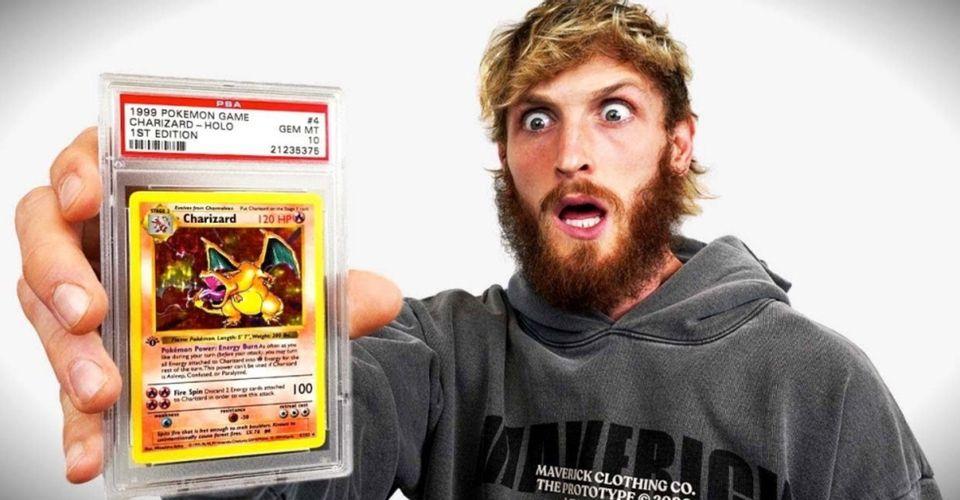 Logan Paul Says His Floyd Mayweather Charizard Card Is Now Worth $1 Million
Social media influencers are discovering that they can make a pretty penny putting on exhibition matches against both retired athletes and each other. And probably no internet stars are doing prize fighting bigger than the Paul brothers, Jake and Logan. The often maligned siblings made a killing on YouTube and have now set their sights on other ventures, like boxing matches. There are tons of trending headlines to come out of Logan Paul's contest against Floyd Mayweather, including the Charizard card he wore out to the ring.
Article continues below advertisement
The Charizard card Logan Paul wore in his walkout to his exhibition match against Floyd Mayweather is super rare.
According to IGN, Paul discussed the value of the card in a press conference, and revealed it is a BGS 10 first-edition Charizard. "It's one of three in the world," he said. "It is my prized possession. Ever since I got this graded at a ten, the momentum in my life has been crazy. It's my good luck charm. This is the card I walked out [with] to the Floyd Mayweather fight. This is a million-dollar card."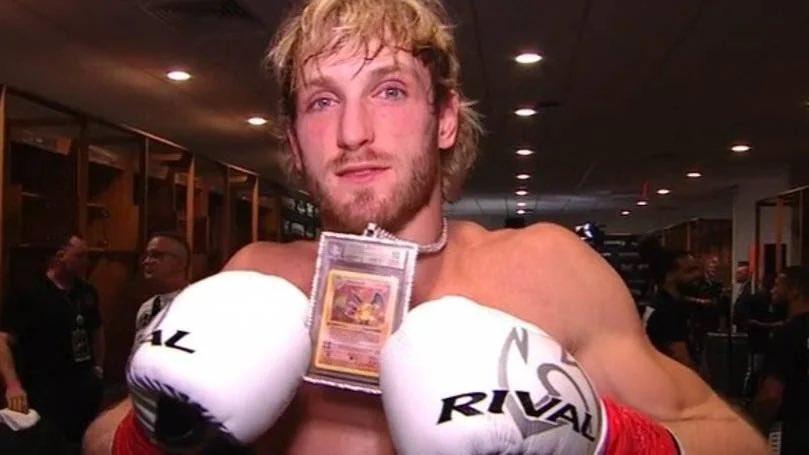 Article continues below advertisement
The shiny Charizard card that Paul purchased for $150,000 did go up in value, according to Kotaku, and DAZN Boxing posted a short clip of Paul walking out with the piece of bling around his neck, which prompted tons of responses from a bunch of Twitter followers. One wrote, "Did Paul just flash a Charizard?" Another wrote, "Man thinks this [is] Pokémon Go or something."
Article continues below advertisement
"Does Mayweather get to keep the Charizard when he wins?" another person wrote.
Pokémon cards have shot up in value (yet again) and retailers are even curbing the number of boxes a single customer can purchase in one go. Seriously, try going into a Target and buying as many as you want (you can't).
Article continues below advertisement
It didn't take long for Logan Paul's Charizard chain to become a meme.
Whether people were making corny jokes or highlighting the fact that Logan's Charizard chain might have actually been his good luck charm since he went the distance with Floyd Mayweather, folks had tons to say about it.
Article continues below advertisement
Many couldn't believe the fact that Logan Paul went eight rounds with Floyd Mayweather. Even with the weight, height, and reach disadvantage, the fact that the boxing champion couldn't hurt the YouTuber in their contest was pretty embarrassing, especially since Logan actually landed shots of his own against his opponent.
Article continues below advertisement
Article continues below advertisement
Sure, Logan kept clinching Floyd and didn't really do much throughout most of the fight to engage with the pugilist, but many still found it embarrassing that Floyd wasn't able to put a bigger hurting on Paul.
Some also think that Logan's performance, coupled with the "historic" nature of his exhibition bout against Floyd, could actually boost the value of the shiny, first-edition Charizard Pokémon cards.
Even if that doesn't happen, there are tons of other people already excited for other potential matches the Paul brothers may have. Just don't count Saul "Canelo" Alvarez among them. The Mexican boxer only had this to say about the bout.