The Return of Last Gasp Has Fans Wondering — What Is the Longest 'Survivor' Challenge?
Karla and Owen's Last Gasp feat comes nowhere near the longest 'Survivor' challenge to date. We have all the details on the longest challenge.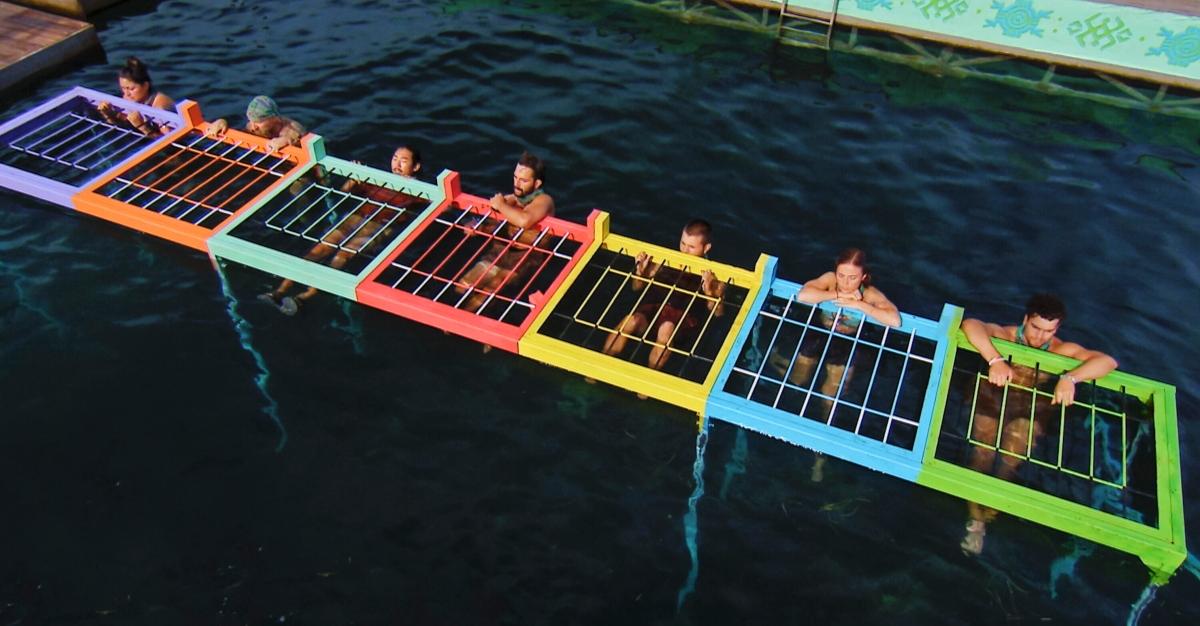 Episode 11 of Survivor 43 ushered in the return of one of the most difficult challenges in the time-honored reality series' history — "Last Gasp." Debuting in Survivor's tenth season in Palau and reappearing in Micronesia and Caramoan, players must attempt to breathe while confined by a metal grate as the tide washes over them. And in tonight's episode, Karla and Owen made Last Gasp history.
Article continues below advertisement
As Karla and Owen approached the three-hour mark, Survivor host Jeff Probst couldn't contain his shock. "We have been out here for so long, that the tide that was once rising is now dropping," Probst remarked. When the final two contestants made it clear that they weren't giving up anytime soon, Probst had no choice but to award each individual immunity — a Survivor first!
Last Gasp lasted a long time, but it isn't the longest 'Survivor' challenge.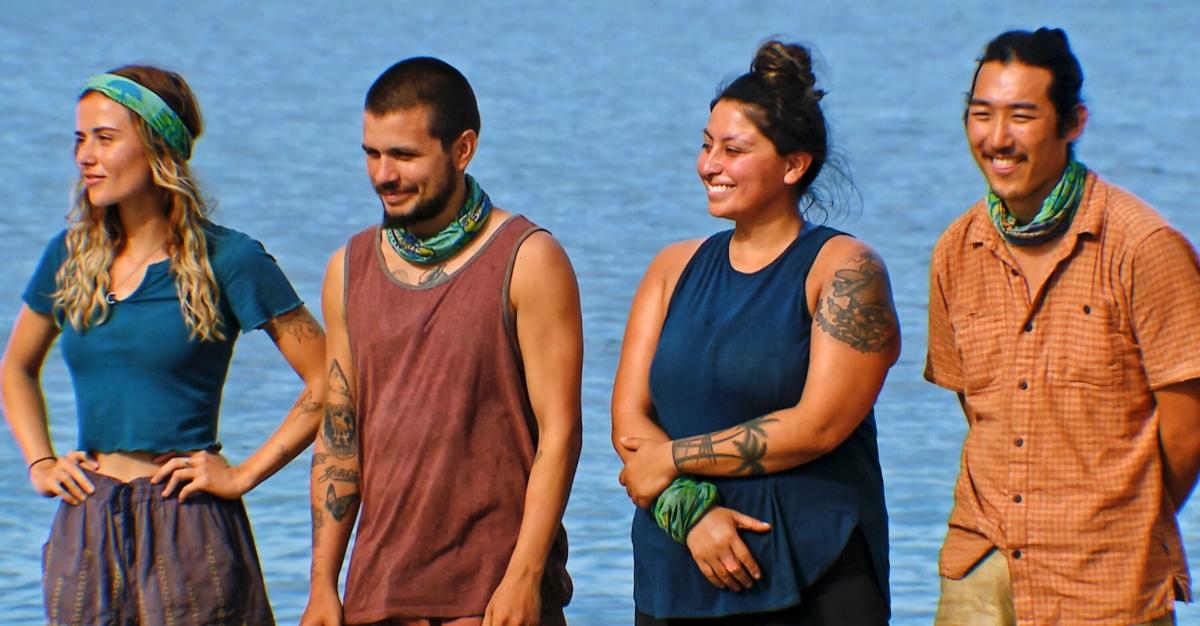 When it comes to endurance challenges on Survivor, it isn't a secret that they can last for a long, long time. In Episode 11, Karla and Owen lasted two hours and 45 minutes — a rather impressive feat for Last Gasp. However, their time comes nowhere near the series' longest challenge over the past two decades.
Article continues below advertisement
What is the longest 'Survivor' challenge?
The longest Survivor challenge to date lasted nearly 12 hours! In Season 10, Survivor: Palau (the OG Last Gasp season), the top three contestants — Katie, Ian, and Tom — competed in a grueling final immunity challenge titled Bob-Bob Buoy. The task was simple: grab onto a buoy and hang on for dear life. However, the castaways' million-dollar tenacity truly upped the ante. With the final two within reach, Katie, Ian, and Tom would stop at nothing to ensure a one-way ticket to Survivor victory.
And it resulted in a tedious battle lasting 11 hours and 55 minutes.
Article continues below advertisement
Katie was the first to drop, hanging on to her buoy for a whopping five hours. While everyone expected Ian and Tom to follow suit, their competitive streak caused them to double Katie's time. However, Ian ended up making a move that changed the entire trajectory of the game. To regain Katie and Tom's friendship and trust after their alliance fell through, Ian stepped down from the challenge — leading to an impromptu tribal council on the dock resulting in Ian's elimination.
Article continues below advertisement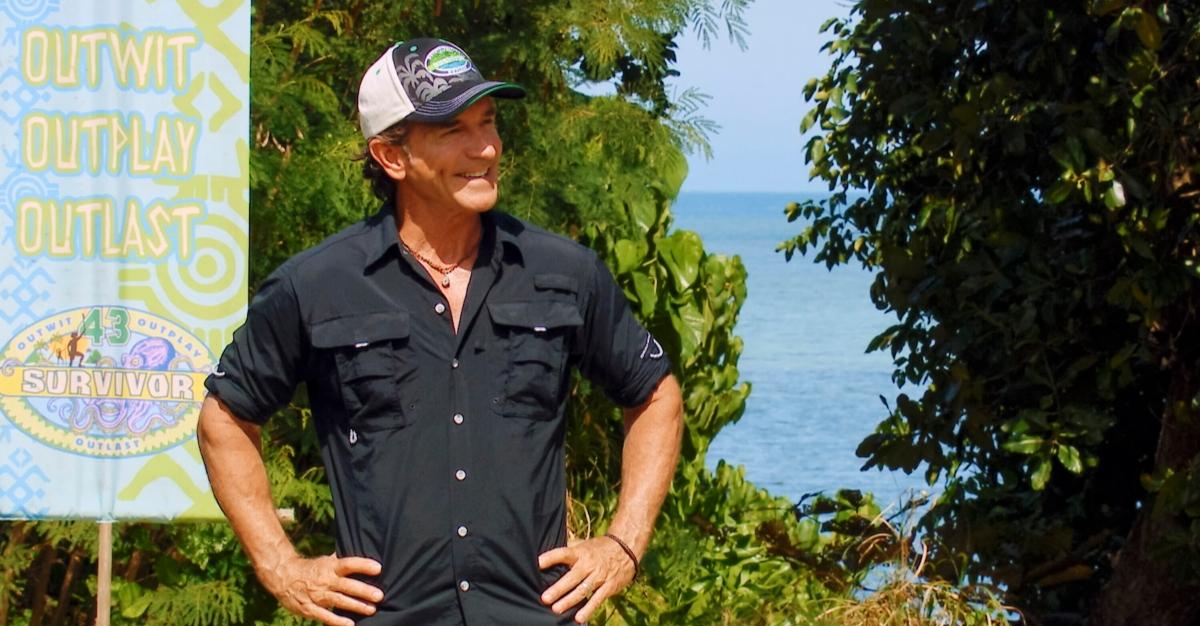 The longest challenge on 'Survivor' is Jeff Probst's favorite.
In an interview with Entertainment Weekly, Jeff revealed that the show's longest challenge, Bob-Bob Buoy, is his all-time favorite. "So many things happened that challenge," Probst revealed. "We had no idea it would go that long. When we tested it, I think it went 45 minutes." However, once the challenge hit seven hours, Jeff couldn't believe the events that were transpiring.
Article continues below advertisement
"Now I got to pee," Jeff recalled. "I'm starving and I'm thinking, 'Oh My God, this is hilarious. I'm complaining about having to go to the bathroom or want some food while watching people who at that point have been living for 37 days with nothing.' The irony of all of that! And then it goes and goes and goes."