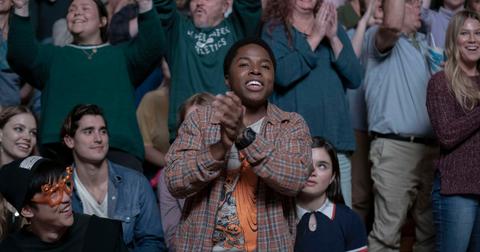 Denny Love From 'Looking for Alaska' Steals the Show in the Hulu Series
By Robin Zlotnick
Eight-part Hulu series, Looking for Alaska, is the T.V. adaptation of John Green's very first novel. It follows a group of teens who are navigating life at boarding school, while learning a lot about life along the way.
And Looking For Alaska's Denny Love is a total standout star in his role as Chip "The Colonel" Martin, a poor kid who grew up in a trailer home but is determined to provide for his mom.
So, who is Denny Love's Chip "The Colonel" Martin?
In an exclusive interview with Hollywood Life, Denny talked about the character he plays, Chip Martin. Nicknamed "The Colonel," Denny says Chip is "a leader" in the group. He's strong — pretty much the only person who can tell him what to do is his mom.
"She's one of the people in his life that can put him in his place, which you don't really see at school," Denny said.