The Real Reason Why Lorna Shore Fired Vocalist CJ McCreery Will Make You Sick
A couple hours ago, it was announced that vocalist CJ McCreery will no longer be a part of deathcore band Lorna Shore. Why was CJ let go? What happened? Here's what we know about CJ and the shocking accusations against him.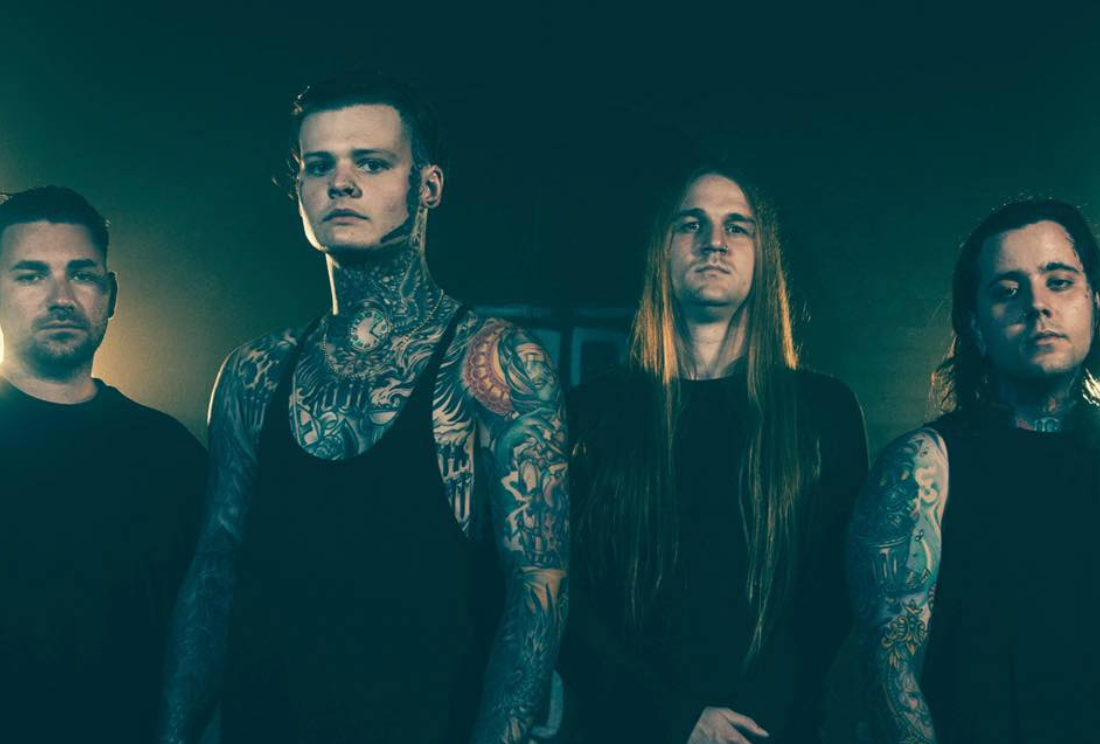 Deathcore band Lorna Shore shocked its fans a couple hours ago with an announcement about their vocalist CJ McCreery. According to the message (posted to Facebook), CJ is officially no longer part of the band. The message specifically read, "Effective immediately, CJ McCreery is no longer the vocalist of Lorna Shore," with no details or explanation as to why he was let go. The post has thousands of reactions from fans who are confused and upset, considering Lorna Shore is releasing a new album in next month.
Article continues below advertisement
What was the reasoning behind letting go Lorna Shore vocalist CJ McCreery?
While Lorna Shore hasn't released any new information concerning CJ and why he was dismissed from the band, many have good reason to believe it's directly tied to the accusations of abuse coming from CJ's ex-girlfriend, Nicole Garvey. Today she tweeted her experience with CJ, saying, "I'm not going to expose every details and relive years of my own trauma and abuse to 'prove it' to strangers...Here is MY warning. This is MY experience with Cj McCreery."
Article continues below advertisement
This isn't the only time Nicole spoke up. Back in April, 2019, she tweeted, "If I'm going to put it all out there, and not be vague. For 4 and half years [sic], I've been on and off in a mentally/emotionally abusive relationship. It's hard to break a cycle when someone is so deeply intertwined in your head, but I finally am making steps to do it and so can you."
Article continues below advertisement
Many are taking to Twitter to support Nicole, with one user saying, "kinda messed up that only now people are thanking @nicolexgarvey for coming forward when she's speaking up for TIME. thankfully she's getting that recognition finally and can hopefully gain some closure and healing.
Article continues below advertisement
"thank you for coming forward with all this. You're brave and doing the right thing," another user tweeted.
Article continues below advertisement
What happened between CJ McCreery and Nicole Garvey?
According to Nicole's tweets, she and CJ had been in a relationship over four years and started dating when she was only 17. CJ is 24 years old, so that would mean he was either 19 or 20 when they met (either way — it wouldn't be legal for CJ to be in a relationship with a minor). Nicole shared disturbing information, accusing CJ of not only having sex with her before she turned 18, but sexually abusing her and forcing her into porn.
Article continues below advertisement
Nicole tweeted that she had brought this issue up and many had sadly doubted her.
Article continues below advertisement
Has CJ treated women badly in the past?
Nicole shared a message that she received from another woman thanking her for coming forward because she had disturbing experiences as well, saying, "...he told me how he had to finish in me, I told him not to because I stopped taking my birth control and he didn't listen and still came inside me."
Article continues below advertisement
More victims have come forward about CJ's abusive behavior.
Article continues below advertisement
So far, CJ has not commented on the accusations or his dismissal from Lorna Shore (and his Instagram account has been taken down). We're sending all the strength to Nicole, who bravely came forward with her story.