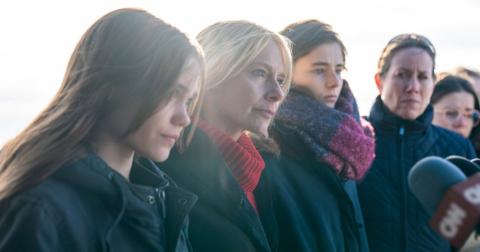 'Lost Girls' Takes a New Look at the Tragic Death of Shannan Gilbert
By Leila Kozma

Updated
"Honestly, who spends this much time looking for a missing hooker?" wonders a police investigator in a crucial scene of the Lost Girls trailer.
The forthcoming Netflix drama revolves around Mari Gilbert's (Amy Ryan) relentless fight against systematic injustice, charting her years-long campaign urging the police to launch an in-depth investigation into the case of her missing daughter. Based on a true story, Lost Girls sheds new light on the police bias affecting sex workers up until this day.
'Lost Girls' chronicles Mari Gilbert's battle against systematic bias.
The one-hour and 35-minutes-long drama takes Shannan Gilbert's disappearance as the starting point. The 24-year-old New-Jersey-native went missing on May 1, 2010, after visiting a client based near Oak Beach, N.Y. She was last seen screaming outside one of the houses, notes a 2016 article by NBC.
Her last ever phone call was to 911, during which she told an operator that someone was trying to kill her.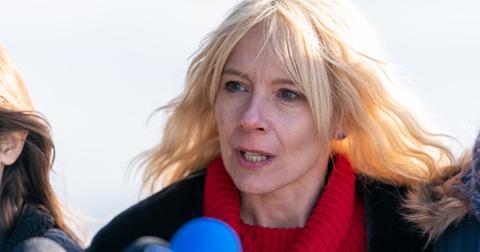 Gilbert's body was found on Dec. 13, 2011. According to the police reports, she stumbled into the nearby marsh by accident. The investigation concerning her disappearance was dropped soon after.
"She traveled at least half a mile, three-quarters of a mile, on foot through that muck [...] It would be very easy to get exhausted and fall down and not be able to move any further," Richard Dormer, a former Suffolk County Police Commissioner told at a news conference in 2011, NBC News notes.
Lost Girls chronicles her mother's pertinacious campaign against systematic injustice, capturing how she brought together local women, fellow mothers, and other families to pressure the police to relaunch the search.
Mari Gilbert is the protagonist of the movie, but the real events involved many more victims than what her personal story could give account for.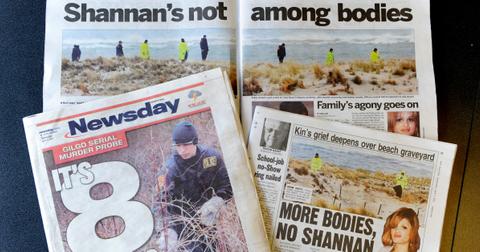 As a New York Times article reveals, Gilbert's disappearance was that which led the police to discover the remains of 10 other victims within the same proximity, hidden away at the marshes near Oak Beach.
This is where the fictive world of Lost Girls departs from the real-life events. The Netflix drama focuses on how the horrid event shook up the Gilbert family, propelling Mari to challenge the initial police findings.
In the real version of the story, Gilbert's death remained in the background for the most part. The police investigations focused on the Long Island serial killings, all of which were conducted by one yet-to-be-identified killer.
The Long Island serial killer — often referred to as LISK, Gilgo Killer, or Craigslist Ripper — has been operating in the area for over 20 years. He is thought to target sex workers who live in the area, and women in particular.
According to NBC New York, the police have recently found a black leather belt with the letters HM or WH embossed on it. It is understood that the item once belonged to the killer.