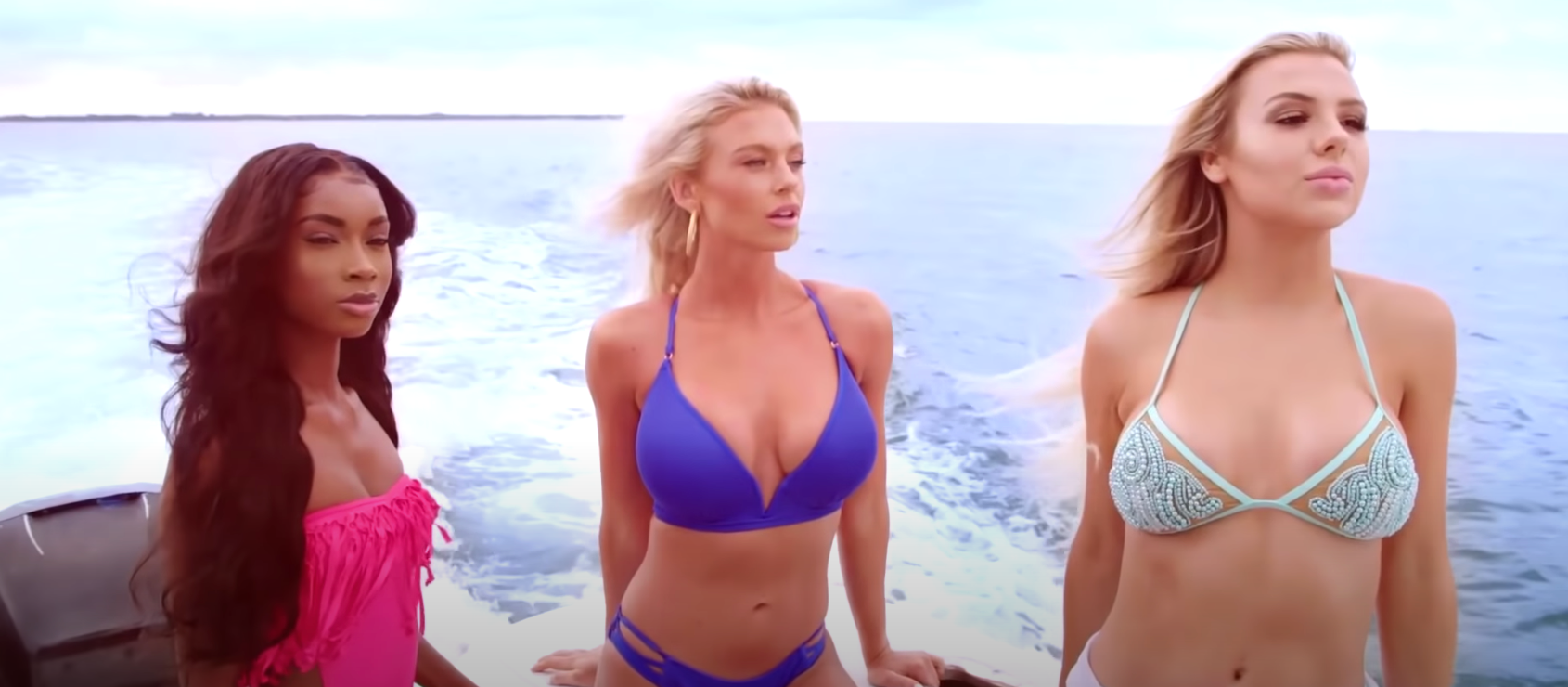 Fans Rejoice! Season 2 of 'Love Island USA' Is a Go!
By Katie Garrity

Feb. 19 2021, Updated 10:28 a.m. ET
Just when all hope was lost that any reality television could be possible during a global pandemic, CBS is proving us all wrong! 
Article continues below advertisement
First, they managed to scrape together an all-star season of Big Brother, and it was recently announced that hit dating reality series Love Island will return for a second season as well. 
The reality show is based on the hit U.K. original series, where a group of single "Islanders" come together in a villa with 24 / 7 monitoring. Every few days, they must couple up, and those who fail to find a partner risk being sent off the island. Things get tricky when new "Islanders" come to shake things up. The last remaining couple walks away with a cash prize.
Article continues below advertisement
CBS announced that the U.S. version of the hit British reality show will debut its sophomore season with a two-hour premiere on Aug. 24, 2020. As far as casting and filming locations are concerned, here's what we know so far. 
Article continues below advertisement
The entire 'Love Island' cast and crew will be quarantined in a hotel in Las Vegas.
In order to keep everyone filming the show safe, CBS and Love Island production is taking the all necessary precautions to make sure that no one contracts COVID-19. Production company ITV Entertainment said the show would follow "specific health and safety protocols for COVID-19."
"All Las Vegas staff and crew working on the production and all cast participating will be within quarantined 'bubbles' where they will undergo isolation before production begins and be tested prior to beginning work, and the cast will be tested prior to their participation," according to the press release. "They will also all be regularly tested throughout the season, as well as screened daily for symptoms."
Article continues below advertisement
"Crew and staff will be required to wear PPE and work in pods to enhance social distancing," the release continued. "Stringent and ongoing cleaning and disinfecting protocols in filming and production areas will be in place. In addition, COVID-19 compliance officers will be on staff to monitor and enforce all health and safety COVID-19 protocols."
Article continues below advertisement
CBS has yet to release any details on the cast for Season 2.
Rumors say that the cast details for Season 2 of Love Island won't be revealed until close to the Aug. 24 premiere date. 
While the cast is currently under wraps, it's been confirmed that host Arielle Vandenberg and narrator Matthew Hoffman will return for the second season.
Article continues below advertisement
Season 7 of 'Love Island U.K.' is delayed until 2021.
In May 2020, Director of Television at ITV Kevin Lygo broke the news to fans that Season 7 of Love Island U.K. had been delayed until 2021 due to the COVID-19 pandemic.
Article continues below advertisement
"We have tried every which way to make Love Island this summer, but logistically it's just not possible to produce it in a way that safeguards the wellbeing of everyone involved and that for us is the priority," Lygo said in a statement.
Love Island USA Season 2 premieres Aug. 24 at 8 p.m. ET on CBS.