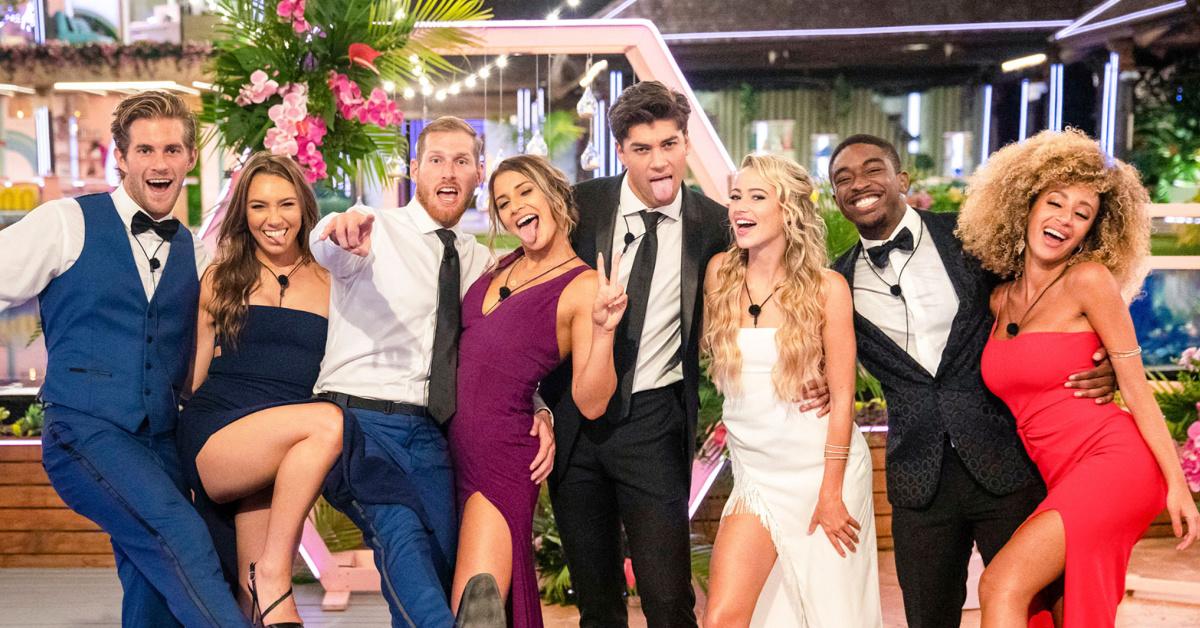 Only One Couple From 'Love Island: USA' Is Still Together — Guess Who?
It wasn't too long ago that we were all binge-watching the heck out of Love Island. The dating show (which is based on Love Island UK) featured single people moving into a villa and living life under constant video surveillance (but in only a kind of creepy way) while also trying to find love. If they didn't manage to couple up, they were "dumped" from the villa and the remaining players were safe for another round.
Article continues below advertisement
Which 'Love Island: USA' couples are still together in 2020?
Zac Mirabelli and Elizabeth Weber — Broken Up
Zac and Elizabeth coupled up on the very first day of the show and were inseparable throughout the entire season. It was no huge surprise when they ended up being crowned winners of the show, but how long did their romance last IRL? Although Zac and Elizabeth were contemplating marriage at one point, they have since broken up.
In late 2019, both Zac and Elizabeth posted to their Instagram Stories with the news. "The breakup was mutual and we have left on amicable terms," Zac wrote. "We simply wanted different things and it wasn't fair to either of us to continue on a path that no longer served either of us or our differing interests." Dang! We were really rooting for those two! We hope they're both living their best lives, though.
Article continues below advertisement
Dylan Curry and Alexandra Stewart — Broken Up
Dylan and Alex were also super cute together but, alas, they have broken up as well. Shortly after Thanksgiving 2019, they took to their respective Instagram Stories to share the news. "Hey y'all. Little weird...But you guys followed along our journey and I've been getting plenty of questions," Dylan wrote. "Alex and I are no longer together. [...] Sometimes it just doesn't work out." Alex shared a similar sentiment, writing: "Our story was a fairytale romance for me, but sometimes things just don't work out."
Article continues below advertisement
Both Dylan and Alex have photos of the two of them together on their Instagram feeds, so it seems as though they're also been able to keep things friendly. That's good.
Article continues below advertisement
Ray Gantt and Caro Viee — Still Together
Caro was definitely the firecracker of the season, and we sort of fell in love with her for it. So did Ray! Happily, it looks like Ray and Caro are still together — hooray! Their relationship is long-distance at the moment (he's in NYC, she's in LA), but they're making it work. We seriously couldn't be more thrilled for the two of them.
Article continues below advertisement
Weston Richey and Emily Salch — Broken Up (probably)
Weston and Emily haven't made any declarations on social media, but it looks as though they may be broken up. Weston has shared a few videos of the two of them together on his YouTube page, but it's been a few months since the last one. They've also stopped following each other on Instagram which isn't a great sign, but to be fair, they have unfollowed each other in the past to "take a break" and then gotten back together.
Article continues below advertisement
And there are still some pictures of the two of them together on Instagram. Hard to say for sure, but we suspect they've probably called it quits.
Article continues below advertisement
Cash Barnett and Kyra Green — Broken Up
They didn't end up in the Top 4 couples of the show, but we couldn't help including them on the list of Love Island couples because their reunion at the end of the show was so stinkin' sweet! Alas, Cash and Kyra's relationship has befallen the same fate as most of the other couples from the show. They had a joint YouTube channel for a while — that's also where they announced their breakup in October of 2019.
Article continues below advertisement
So, OK, not a great track record, Love Island Season 1. Here's hoping the Season 2 couples have better luck (whenever it finally starts)!