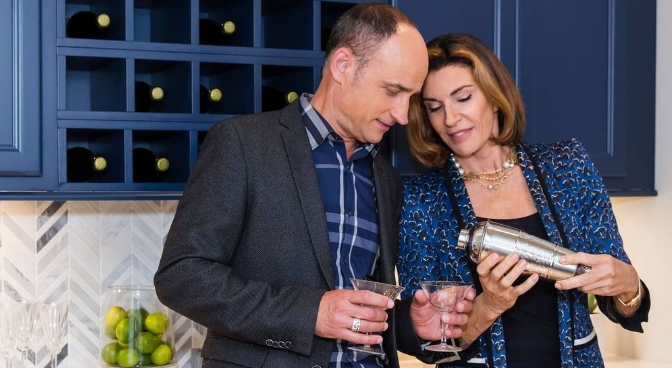 'Love It or List It' Follows a Repetitive Narrative Formula That Fans Call "Fake"
Reality TV shows aren't exactly always as "real" as some production companies would lead you to believe. At the end of the day, human beings are going to want to work in an easily digestible format and stage certain things in order to not only make their jobs easier, but to also present a specific narrative vein that audiences can follow.
Viewers have become cognizant of the potential "fakery" that takes part on these shows, but is that the case for HGTV's Love It or List It?
Article continues below advertisement
Is 'Love It or List It' fake?
On paper it would seem kind of difficult to "fake" a home renovation show. It's not like you can really CGI a house or honestly cheat a renovation, so what is there really to trump up for the cameras? Well, a whole lot, according to some viewers.
If you've ever watched Love It or List It, the premise is simple: Homeowners aren't happy with their current domicile and are split right down the middle as to what they should do with it.
One half of the couple seems intent on selling their home and finding a new place to live, while the other is all about that renovation life. That's where the show's hosts, Hilary Farr and David Visentin, come in. David shows the couple new places that they can move into, while Hilary tries to convince them to just update a few things here and there so they can learn to love their current abode.
Article continues below advertisement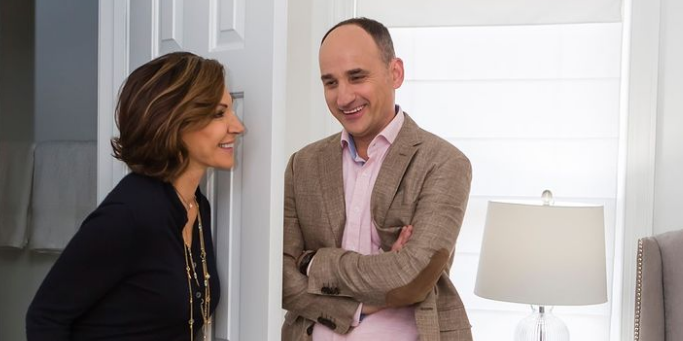 Longtime viewers of the show have noticed that particular beats in the program tend to feel a little "samey" after a while, almost as if the program is being nudged toward a specific format. Showbiz Cheat Sheet points out that blogger Julia Sweeten perfectly broke down Love It or List It's format in just a few sentences.
Article continues below advertisement
"If you really believe that the same basic pattern plays out naturally in every episode (the homeowners don't trust Hilary's plan, they hate the first house David shows them, Hilary runs into a major construction/financial problem that requires eliminating one of the projects she promised the homeowners she'd do, and then David finds them their dream house), well, I have a bridge to sell you," she wrote on her Hooked on Houses blog.
Article continues below advertisement
There's an argument to be made that the "fakery" of 'Love It or List It' lies in the show's format.
And the end of every single episode, the homeowners are presented with a dilemma: Do they keep the newly renovated home that they've been living in? Or do they sell it for a profit and move into the house that David picked out for them, creating a moment of tension between two really great options?
Every episode follows a very specific journey: Hilary overcomes an obstacle that appears to tank everything she had planned for home renovations, and the first home that David shows the couple is always one that they hate. This certainly can't be the case every single time, so why do all of the episodes turn out that way?
Article continues below advertisement
Then there's the fact that show's conclusion isn't always what happens in real life, according to some.
It's been claimed that sometimes customers who say that they love their renovated home ultimately end up selling it or vice versa, Country Living reported.
Article continues below advertisement
As the outlet notes, there was a Redditor who claimed in 2015 that the show marked a family member's property as being "listed" even though they enjoyed their newly renovated domicile. So it's difficult to trust the posted outcomes of the program.
Does hearing about the potentially staged segments of Love It or List It sour your opinion of the show? Or do you just care about seeing beautiful homes and the exorbitant budgets all of the clients seem to be working with on the program?