Hilary Farr Puts Her Own House Under the Spotlight in 'Love It or List It'
Hilary Farr makes her house the center of 'Love It or List It' in a twist on the classic HGTV series. Will she love her new house … or list it?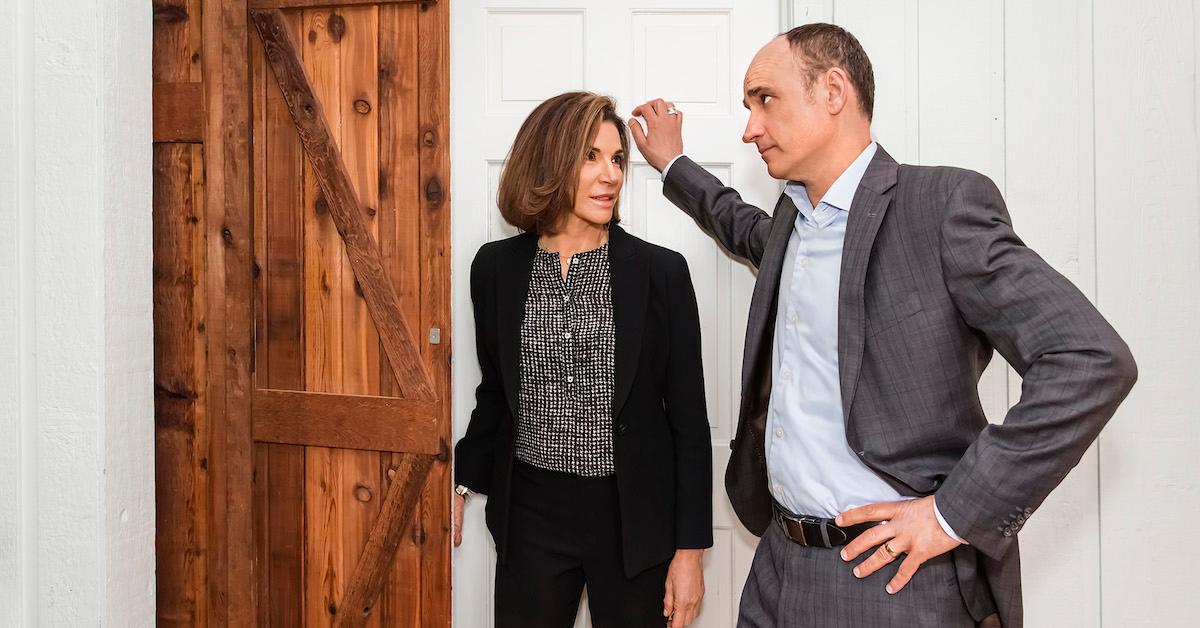 Spoiler alert: This article contains spoilers for the Sept. 12, 2022 episode of Love It or List It.
On this season of Love It or List It, a major twist takes the form of a couple of episodes. Star designer Hilary Farr decides to add her new house to the mix, as her real estate agent co-host David Visentin tries to convince Hilary to sell the new home in favor of a move-in ready home in a similar neighborhood.
Article continues below advertisement
But Hilary is the design queen of HGTV! We want to see her renovate and lift up her new house … especially considering what her current house looks like. So as we wonder if Hilary will decide to love or list her new house, we take a gander into Hilary's choice to either love the new barebones house … or list it!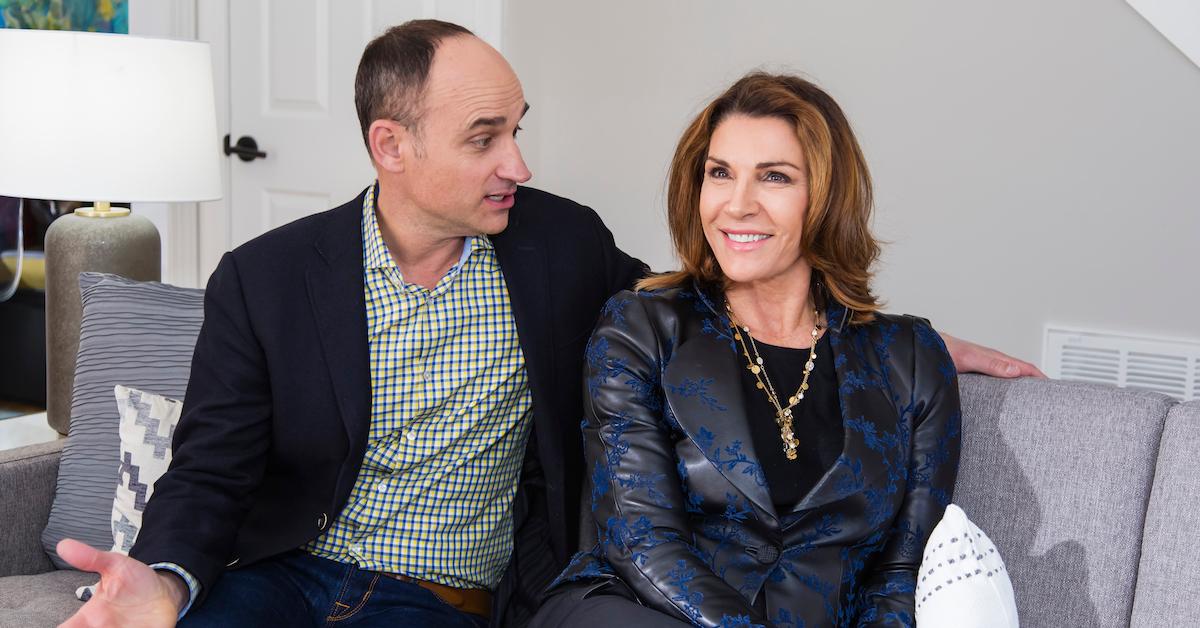 Article continues below advertisement
'Love It or List It' featured Hilary Farr renovating her own house for the first time.
In the second new episode of Love It or List It since 2021, host and designer Hilary Farr brings her new North Carolina home in front of the spotlight. When she and David first walk into the home, it's totally barebones, and Hilary really has no idea what to do with it. Her first instinct is to make it a two-bedroom house with a room that could double as both an office and a guest bedroom.
At first, Hilary thought, "It would be really nice to do this little gem of a house just for me. When my son and his family come to visit, I can just put them up in a hotel." But who would do that? Not Hilary! She realizes, "How can I enjoy this house if they're not here enjoying it with me? I mean, it doesn't feel right."
Article continues below advertisement
So naturally, David slips in with his classic attempt to woo Hilary to the other side … to list it. This would make Hilary go against herself — could she do it? "You might find something a little bit bigger, even if it needs to be renovated, that has more potential," David argues. Hilary claims that she must be in this neighborhood, where she can walk to the park and the grocery store, and David quips sarcastically that no other neighborhoods have that.
Article continues below advertisement
Eventually, as they go back and forth throughout the special 90-minute episode, Hilary makes her decision. She decides to love the property, and not necessarily the house. She decides that instead of listing the house or renovating it, she's going to tear it down and start from scratch. While listing it may have been the better choice here, it would be sacrilege to let David win this round!
Hilary has shown us around her Toronto house throughout the years.
In 1996, Hilary and her family moved from Los Angeles to Toronto (the city she was born in), where she has kept her home beautiful and practical. When COVID-19 hit, like the rest of us, Hilary was forced to quarantine in her own home. However, thanks to a fun Today show segment with Hoda and Jenna, plus some Instagram videos she shared, we got a sneak peek into what that looked like for Hilary.
Article continues below advertisement
With pocket doors, Hilary gets the best of both worlds by making her home seem like an open plan, but she can still close off the various rooms. This was especially useful during COVID-19 when people in her home would need to quarantine. She also showed off her touchless kitchen cabinets, and now we all want to be able to open a cabinet without our hands while cooking!
Hilary's big backyard and simple designs keep her house effortless and timeless. Now with the addition of her North Carolina home, Hilary and her family will have plenty of space to relax, spend time together, and isolate in case there's another pandemic!
New episodes of Love It or List It air every Monday at 9 p.m. EST on HGTV.