The Post-Credit Scene in 'Luca' Was Inspired by Sacha Baron Cohen's Improv
Disney-Pixar's 'Luca' is getting rave reviews, but some fans of the film haven't waited until the end to see its hilarious post-credit scene.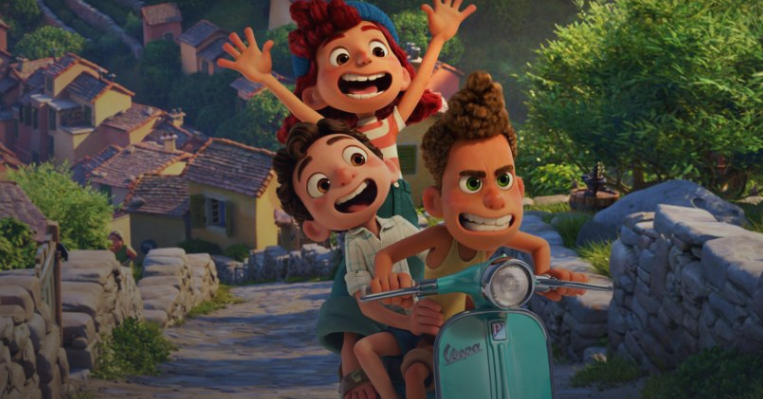 You can almost always count on a Disney-Pixar collaboration being an absolute stunner. The two studios manage to create beautifully soulful films that aren't just visually stunning but also so heartwarming that they almost hurt. Luca continues in this tradition.
If you haven't seen the movie yet, do yourself a favor and find a way to stream it because it's absolutely fantastic from the minute the film opens to its hilarious post-credit scene.
Article continues below advertisement
'Luca's' post-credit scene was inspired by Sacha Baron Cohen's improv.
Cohen voices Uncle Ugo in the film, a deep-sea creature/merman whom Luca's mother, Daniela (voiced by Maya Rudolph), forces him to live with after she finds out that her boy keeps hanging out on the surface. This is a problem, as humans perceive sea creatures like Luca as dangerous monsters.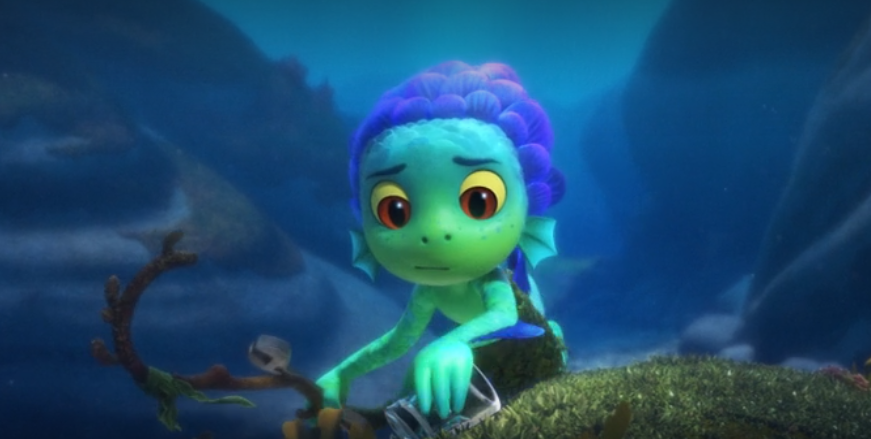 Article continues below advertisement
So it makes sense that Daniela would want Luca to live with Uncle Ugo (voiced by Sacha Baron Cohen), away from all of the danger of the surface. As Ugo says, his life is a simple one. He hangs out in the deepest parts of the ocean water and waits for a bit of whale carcass to float down right into his mouth. As he waxes on about how great his stress-free life is, Luca laments the fact that his newfound freedom's been taken away.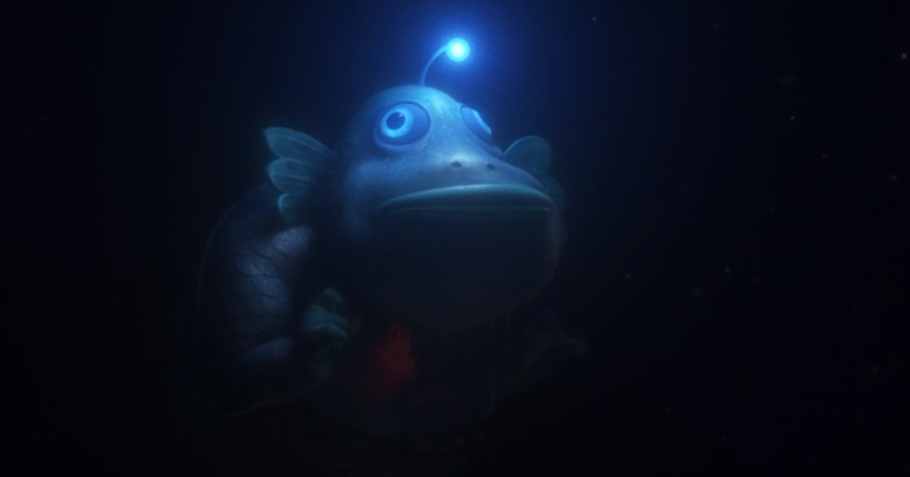 Article continues below advertisement
Although Uncle Ugo only makes a brief appearance in the film, Sacha's improv made it into a post-credit scene for the movie. In it, he continually talks about how great life is in the deep and about how he could talk for 12 hours at a time without stopping.
The camera shifts from Ugo and his see-through chest to show a fish quietly swimming away to get out of hanging with the creepy deep-sea fish monster.
Eagle-eyed fans will recognize that the little fish who escapes Ugo's tirade of boredom as the same little guy that Luca's shepherding in the beginning of the movie. So it can be assumed that Ugo, after returning to the deep, decided he didn't want to go by himself and brought the little guy along for some company.
Article continues below advertisement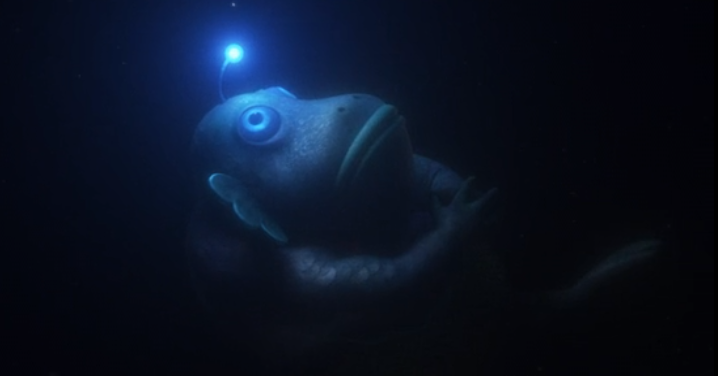 People are questioning if there's LGBTQ representation in 'Luca.'
Remember when the live-action Beauty and the Beast was due to be released and everyone was up in arms about LeFou being a gay character in the film? And the movie's only LGBTQ moment was just an on-screen gag during the "Gaston Song"?
Well, there are some who contend that Luca "is an LGBTQ story" even in spite of the film's director, Enrico Casarosa's saying the film intentionally doesn't contain a romantic plot.
Article continues below advertisement
"We were quite aware that we wanted to talk about that time in life before boyfriends and girlfriends. So there's an innocence and a focus on the friendship side. I feel like the story would be a little different in that it's slightly more complicated when romance comes in," Enrico told Screen Rant.
Article continues below advertisement
There are tons of fans of the movie who believe the tale is an allegory for navigating one's sexual identity, and they're pointing to several scenes and aesthetic choices to prove it.
Article continues below advertisement