The Legacy of the Shepherd Family Continues on 'Grey's Anatomy' — Who Is Lucas Adams?
The Season 19 premiere of 'Grey's Anatomy' had more than a few surprises including one from the Shepherd family. Who is Lucas Adams on 'Grey's'?
During Episode 1 of Season 1 in Grey's Anatomy, we first hear Dr. Derek Shepherd (played by Patrick Dempsey) utter a sentence that would eventually become his calling card. "It's a beautiful night to save lives," he says while preparing for a complicated surgery. In subsequent episodes he would swap out "night" for "day" but the sentiment remained.
Article continues below advertisement
The Season 19 premiere introduced a new class of surgical interns which was reminiscent of Season 1. This new crop of students was different from Meredith's (Ellen Pompeo) fellow interns in that they were the outcasts of every medical school. Grey Sloan Memorial was their last hope. Toward the end of the episode, one intern was granted the right to scrub into a surgery. "It's a beautiful day to save lives," he said, standing over the patient.
Who is Lucas Adams on Grey's Anatomy?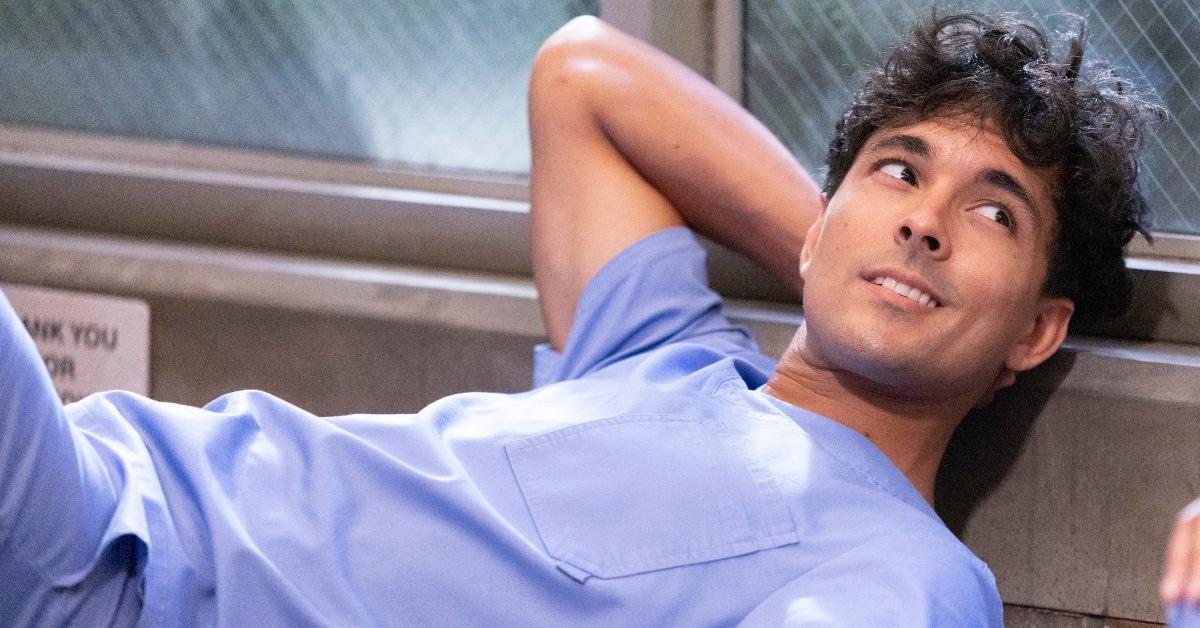 Article continues below advertisement
Who is this new Lucas Adams person on 'Grey's Anatomy'?
Immediately after Lucas (Niko Terho) said Derek's famous line (twice), Richard (James Pickens Jr.) looked just a bit sad around the edges of his eyes, then glanced up at Meredith in a vaguely protective way. She and Amelia (Caterina Scorsone) were both watching the surgery. "Derek was a god to him," Amelia says to Meredith. "And, Lucas was Derek's favorite nephew." The whole of social media gasped when this reveal was dropped upon us.
This begs the question: Was Lucas a nepotism hire? He sort of is, though not in the usual sense of the word. Amelia is somewhat concerned about Lucas's abilities due to the fact that on his first day, he failed to get the full name of a woman he was delivering crushing news to regarding her son. Turns out two women in the waiting room had the same first name. This mistake almost cost the patient on the gurney in front of Lucas a lifesaving triple organ transplant.
Article continues below advertisement
While the Shepherd name certainly helped a little, Meredith did not hire Lucas because of Derek. "He is a mess. He does need to do things his own way. But he also has a stroke of the family genius," Meredith assures Amelia. She then adds, "And he's a bit of a black sheep." Suddenly two things come into sharp focus for Amelia: Meredith hired Lucas because he reminds her of Amelia, and Amelia is frustrated with Lucas for the same reason. Meredith sees something in Lucas and we can't wait to see it as well.
Article continues below advertisement
Let's meet Niko Terho the actor who plays Lucas Adams on 'Grey's Anatomy'
Lucas Adams is played by actor Niko Terho, who in an interview with Loop chatted about the anxiety he felt over watching his debut on the popular medical drama. The day of the Season 19 premiere on Oct. 6, Niko was inundated with texts and messages assuring him things would be fine. "It's really great to see all the support. It takes away the nerves that tend to come along with premieres," he told the outlet.
Filming on Grey's Anatomy wasn't all nerves; there were also good times to be had. "I'm glad that people are finally gonna get to see what we've been working so hard on," he said. "We had so much fun filming."
Before checking into Grey Sloan Memorial, Niko was in a TV movie with Grey's Anatomy cast member Jake Borelli (Dr. Levi Schmitt). The Thing About Harry is a will-they-won't-they romcom with Jake and Niko's characters at the center. The only will-they-won't-they question we're asking now is, which Grey's intern will make it?
Grey's Anatomy airs Thursdays at 9 p.m. EST on ABC.