'Grey's Anatomy's' Dropped a Significant Plot Twist About Derek Shepherd's Sisters
Derek Shepherd may no longer be on 'Grey's Anatomy,' but fans felt his presence in the Season 19 premiere. Here's what to know about his sisters.
Spoiler alert: This article contains spoilers for Season 19, Episode 1 of Grey's Anatomy.
Loyal Grey's Anatomy viewers have seen multiple doctors come and go. Some characters exit Grey Sloan Memorial for a new job or an old flame, while others leave following a tragedy or death. The latter situation happened to Meredith Grey's (Ellen Pompeo) husband and the other half of #MerDer, Dr. Derek "McDreamy" Shepherd (Patrick Dempsey).
Article continues below advertisement
Derek and Meredith's love story spanned Grey's Anatomy's first 11 years. But, in Season 11, the renowned neurosurgeon died after a car crash left him brain-dead. Fortunately for fans, Derek lived on in Meredith's flashbacks and dreams years after his death. In Season 17, he also made several appearances on Meredith's imaginary beach during her near-fatal coronavirus (COVID-19) battle.
Season 19 proved that Grey's Anatomy would keep Derek's legacy alive. This season, the series gave fans a deeper look into his family and a shocking discovery about Derek Shepherd's sisters.
Article continues below advertisement
How 'Grey's Anatomy's' Season 19 includes Derek Shepherd's sisters.
During Grey's Anatomy's Season 19 premiere, "Everything Has Changed," viewers finally met the new interns that will hopefully change Grey Sloan for the better. Before the premiere, showrunner Krista Vernoff told Variety how she wanted the latest group to remind them of Meredith's intern years from Seasons 1-3.
Article continues below advertisement
In one scene, an intern named Lucas Adams (Niko Terho) flaunted his skills and willingness to be the best in his class. However, when Lucas said Derek's classic pre-surgery phrase, "It's a beautiful day to save lives," many fans wondered about his and Derek's connection.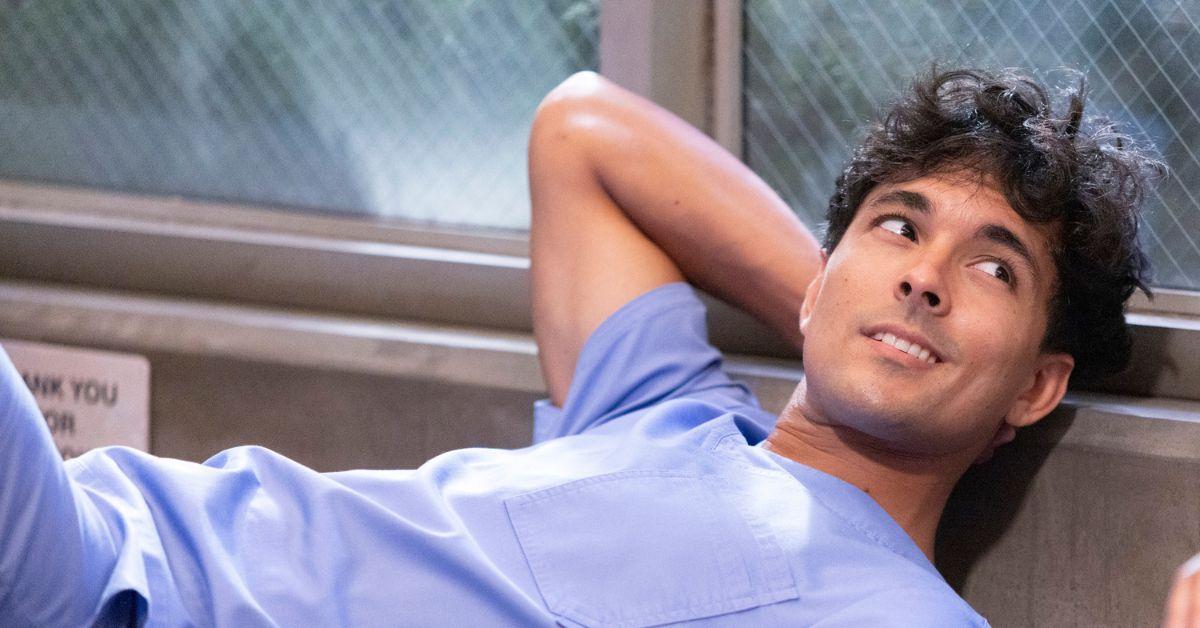 Article continues below advertisement
In the gallery, Meredith and Derek's youngest sister, Amelia (Caterina Scorsone), revealed that Lucas is one of Derek's nephews. In the scene, Amelia said they were fond of each other, as Derek was "a god" to Lucas and he was "Derek's favorite nephew." However, Amelia feared Lucas's arrogance might get him in trouble before his career began.
Amelia then asked Meredith if she only picked him because he's her and Derek's nephew, and the interim chief said he reminded her of another Shepherd. "He is a mess," she said to Amelia. "He does need to do things his own way. But he also has a stroke of the family genius. And he's a bit of a black sheep. You don't see it, do you?"
Article continues below advertisement
Derek Shepherd has four sisters on 'Grey's Anatomy.'
While fans now know that Lucas is one of Derek's family members, it's hard to imagine that he would have a nephew old enough to be a surgical intern. However, Grey's Anatomy has been on the air since 2005, and Lucas was likely alive. In Season 1, Derek told Meredith that he has four sisters — Amelia, Nancy (Embeth Davidtz), Liz (Neve Campbell), and Kathleen (Amy Acker). Derek described his sisters as "very girly" with "a ton of kids."
Article continues below advertisement
Later in Season 1, we learned that he had nine nieces and five nephews, though that number has changed. Amelia and her ex, Link (Chris Carmack), had their son, Scout, in Season 16. Private Practice fans also remember Amelia gave birth to her first child, Christopher, before he died from being born without a frontal lobe.
Article continues below advertisement
Since Amelia didn't have children in Grey's Anatomy Season 1, Lucas would have to be Nancy, Liz, or Kathleen's child. Unfortunately, Meredith and Amelia never say which sister is the newcomer's mom, though the season is just starting.
Although we don't know how he's Derek's nephew, Lucas wants to escape his family's legacy. According to Deadline, the aspiring surgeon is the "black sheep of his family ... determined to prove himself as a surgeon, just like many in his family that have come before him."
You can watch new episodes of Grey's Anatomy Thursday nights at 9 p.m. EST on ABC.