We Want 'Grey's Anatomy' to Make It Work for Nick and Meredith — Will It?
The final episodes of 'Grey's Anatomy' Season 18 took Nick and Meredith through every possible emotion, including a potential breakup. Do they get back together?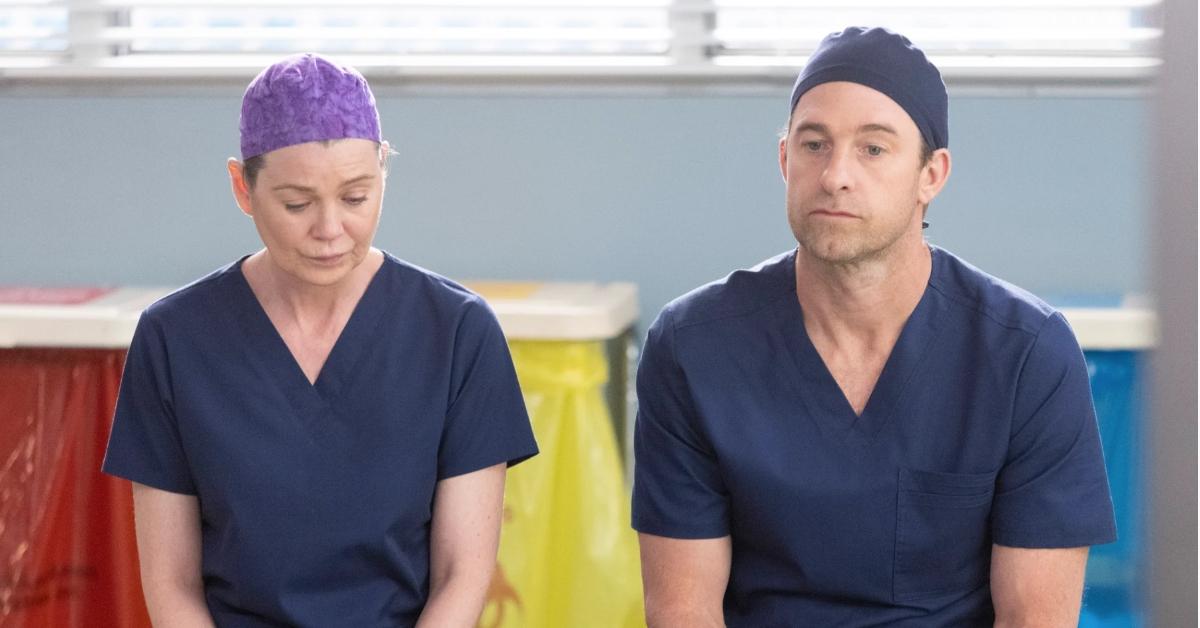 There will never be another Derek Shepherd (played by Patrick Dempsey) in Meredith Grey's life. It's pretty safe to assume he was the love of her life, and that kind of feeling can almost certainly never be duplicated. It was hard enough for someone like Meredith, with her endless trust issues and fortified walls, to find it in the first place. However, she is not a lost soul drifting at sea. There have been a few men in Meredith's life since Derek passed away, and fans have certainly had their favorites.
Article continues below advertisement
Many would have chosen Dr. Andrew DeLuca (Giacomo Gianniotti) had he also not met an untimely end. There was a lot of support for Dr. Cormac Hayes (Richard Flood), who also lost his partner. Recently Meredith has fallen for Dr. Nick Marsh (Scott Speedman), the second man she said "I love you," to after Derek. Sadly in Season 18, it looked as though they broke up. Do Nick and Meredith get back together?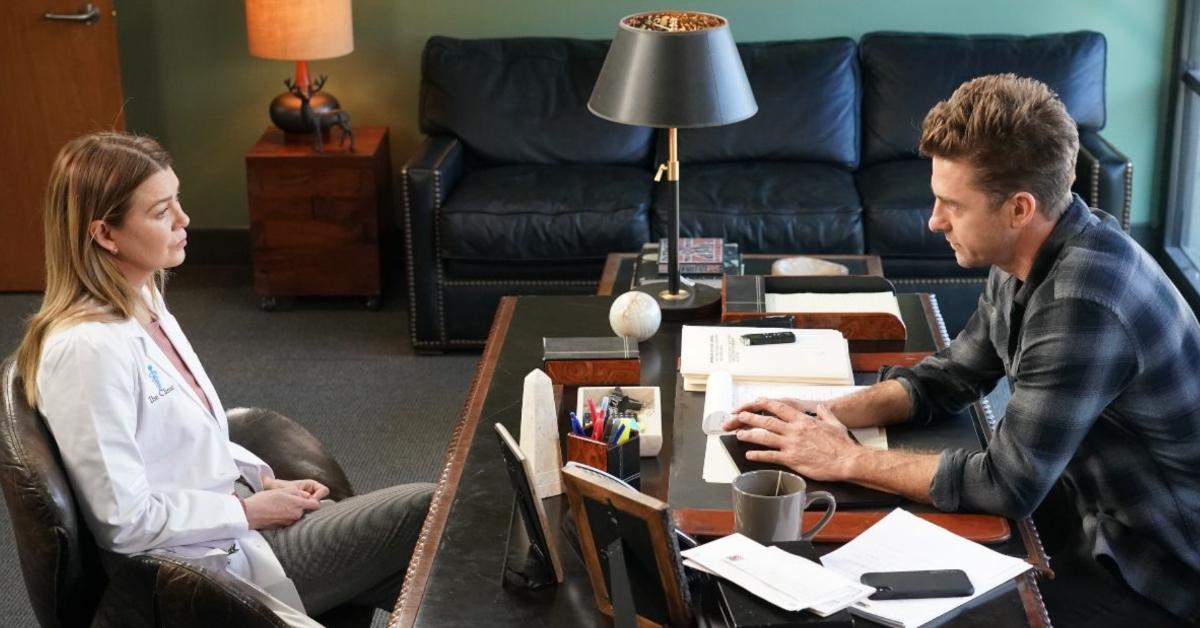 Article continues below advertisement
Do Nick and Meredith get back together?
Nick and Meredith were left in a rather precarious position at the end of Season 18 on Grey's Anatomy. Meredith had made the decision to leave Grey Sloane Memorial and take a very cushy job as Director of The Grey Center and Chief of General Surgery in Minnesota. The fact that Nick permanently lives in Minnesota, which is where they reconnected, is certainly something that sweetens the deal. However, it was clear that Meredith was still torn between staying and going.
When she forced a very difficult surgery that ended in the patient losing their life, Nick suggested that her decision to press on was fueled by the emotional turmoil she felt about leaving Seattle. This did not sit well with Meredith who told Nick to take a hike right on back to Minnesota. She was also offered the job of interim of chief of surgery while Bailey is taking care of her mental health. It doesn't look like Minnesota is in Meredith's future anytime soon.
Article continues below advertisement
In the Season 19 trailer, Nick is apparently in Seattle as noted by Maggie (Kelly McCreary) who says to her, "The man you love is still here." It then cuts to Meredith telling Nick "It's been a very difficult 6 months." So, we've got a bit of a time jump but not much movement in the Nick and Meredith department. In an interview with Digital Spy, Scott Speedman was asked if he and Meredith would end up together. "I think they're destined to end up together in some form, or some way. But you never know," he told the outlet.
Article continues below advertisement
It will be hard to have a Nick and Meredith with a lot less Meredith
Deadline previously announced that Ellen Pompeo would only appear in eight episodes of Season 19 which doesn't leave a lot of room for Mernick to hash things out. On top of that, Meredith is also leaning into her new temporary role as chief of surgery by taking the fledgling residents under her ring. We really felt some déjà vu watching Meredith walk them into an operating room for the first time, much like Dr. Richard Webber (James Pickens Jr.) once did for her.
Scott Speedman assured Digital Spy that "They're not rebooting the show, but there's a new energy on the show with four or five new interns à la 2005." He also said he has no idea what this means for Dr. Nick Marsh. He is as much in the dark as we are. Here's hoping those two wacky kids figure it out!
Season 19 of Grey's Anatomy premieres Thursday Oct. 6 at 9:00 p.m. EST on ABC.