Viewers Are Swooning Over 'Emily in Paris' Actor Lucas Bravo — Is He Single?
Does Lucas Bravo have a girlfriend? The actor is playing Gabriel alongside Lily Collins in Netflix's 'Emily in Paris.' Details on his personal life.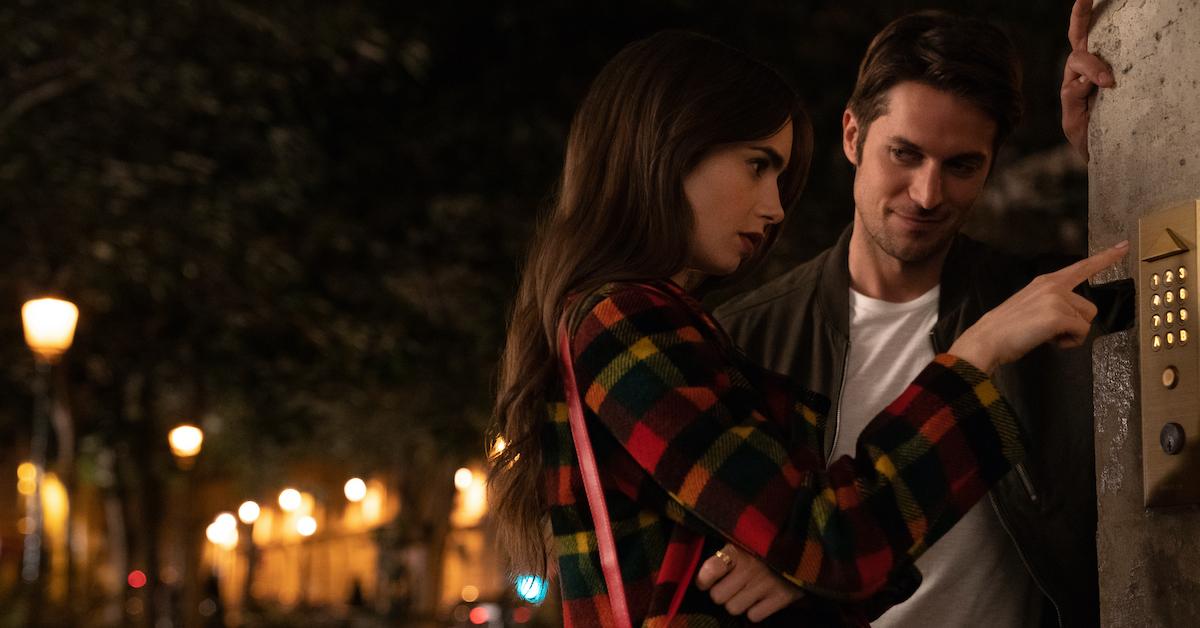 Viewers who miss the high-fashion moments of Gossip Girl or the female-driven storylines featured in The Bold Type will want to tune in to Emily in Paris on Netflix. From the creator of Sex and the City Darren Star comes Emily in Paris: a series about Emily Cooper (Lily Collins), a twenty-something who moves from the midwest to Paris to assist a marketing company on the benefits of good social media pages.
Article continues below advertisement
While settling into her new city, Emily forges friendships, struggles with some cultural workplace differences, and entertains a romance or two along the way. French actor Lucas Bravo is making his American small-screen debut in the series as Gabriel, and many viewers are already swooning over his relationship with Emily (and his accent).
Does Lucas Bravo have a girlfriend? Plus, keep reading to find out what else he's starred in before.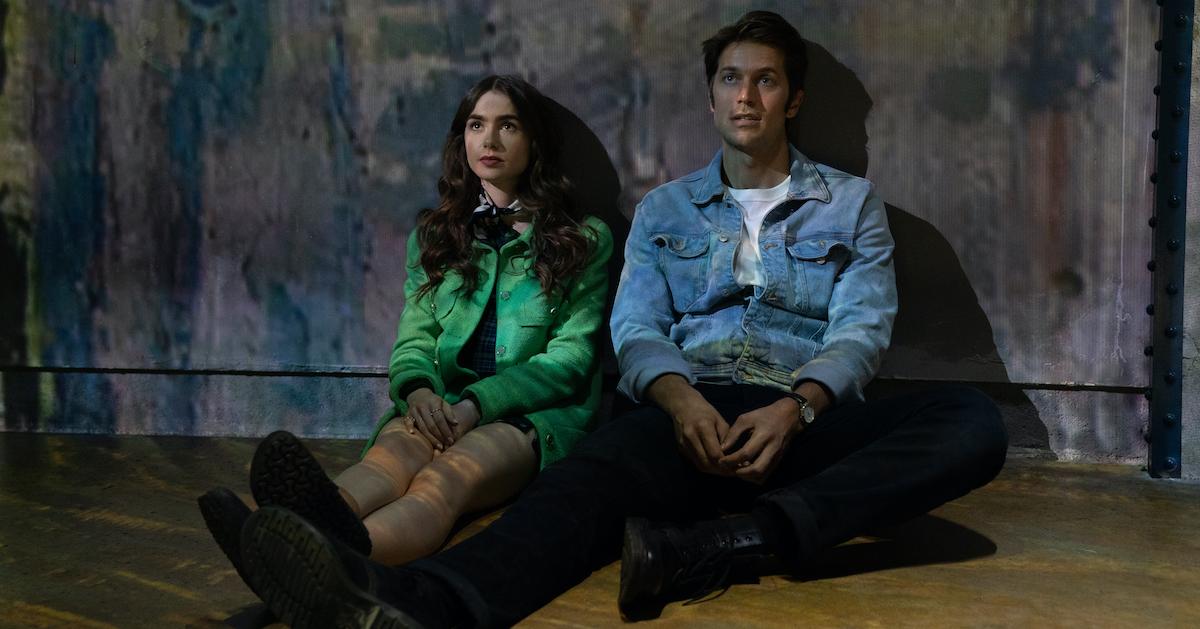 Article continues below advertisement
Who is Lucas Bravo? He plays Gabriel in 'Emily in Paris.'
The 32-year-old actor was born in Nice, France. He spent much of his upbringing moving around because his father was a soccer player. He now lives in Fontainebleau, which is a quieter area southeast of Paris.
Before securing his role in Emily in Paris, Lucas starred in a slew of French shows and short films. According to his IMDb page, Lucas' first role was in two episodes of the 2013 series Sous le Soleil de Saint-Tropez.
His other series credits include T.O.C. (2015) and Plus Belle La Vie (2016). The short films he has starred in are Cracs (2013), Iwaa (2014), Beautiful Injuries (2017), Caprice (2019), and Relation Libre (2020).
He also appeared in the 2014 film La Creme de la Creme as Antoine. Two of his short films are now in post-production as well. He will play Alexander in A Matter of Time and Mrs. Harris Goes to Paris.
Article continues below advertisement
Lucas' character on Emily in Paris is Gabriel, a chef who lives in Emily's building. Though he's in a relationship with someone else at the beginning of the series, it's clear that he has chemistry with Emily. A classic TV love triangle ensues, and many fans are hoping that Netflix will commission a second season so they can find out how it plays out.
Article continues below advertisement
Does Lucas Bravo have a girlfriend?
The actor confirmed that he is single in an interview with the French outlet, i-D.
"My heart is not already taken. I recently separated [from someone] and [we are] on very good terms," he shared, before adding that it would be "flattering" for his character to "provoke" emotions and feelings in others.
When speaking with Glamour, Lucas noted that open communication is key for him when he's in a relationship.
"I really don't like when the person runs away. I like communication. It's the basis of everything. Don't be afraid or assume how the other person will take it. I don't like when there is an elephant in the room and the person chooses to just run away or slam the door or sit in a corner with their baby face on," he explained. "I don't like pouting or when someone avoids a conversation."
Article continues below advertisement
He also ruled out the possibility of ever dating a co-star, but he didn't exactly do the same when it comes to his fanbase.
"Wow. I have this rule about co-stars. Once you step on set, it's a workplace, and I want to keep it professional," he shared. "I mean, you never know what can happen, but I really try as much as possible to focus on the story we have to tell and the performance and the character. But I never know."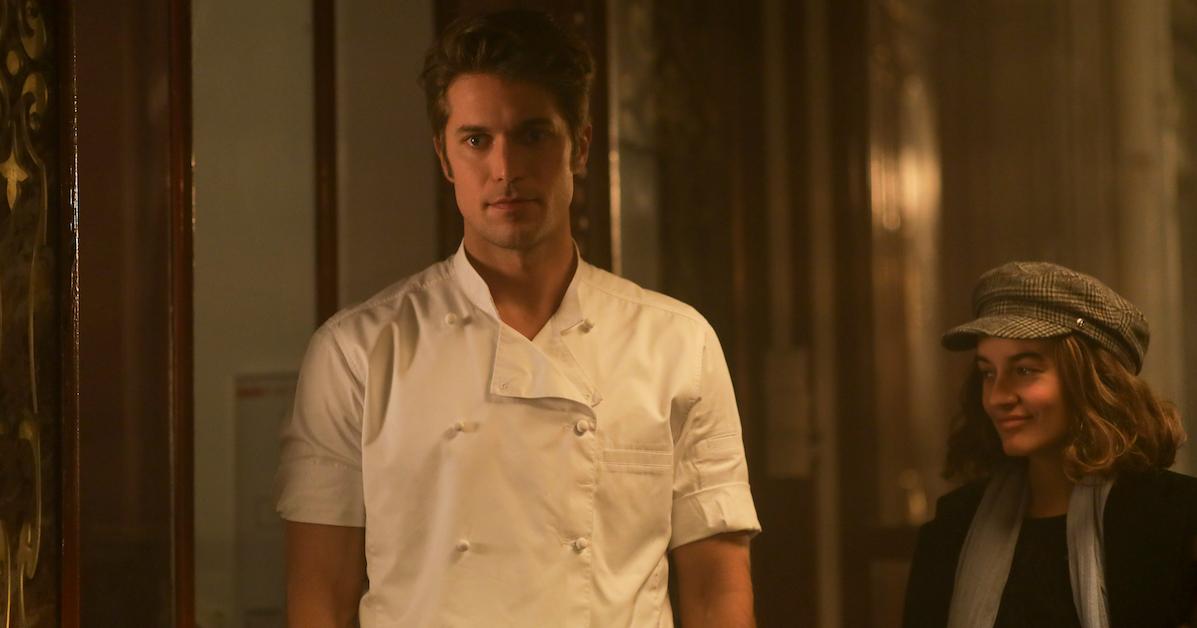 "And a fan? I don't really have fans, so I don't know," he said with a laugh. "That is a question I will maybe answer some other time."
When discussing what he looks for in a partner, Lucas told Elle Australia:
"I like that 'instant connection'. Sometimes, you just run into someone, you look at this person in the eyes, and in an instant, in a second, so much is said. There's an entire conversation going through each other's eyes in an instant, and you feel like you've known the person, or the person knows you—it's the connection I'm looking for. Just feeling safe..."
It seems like Lucas wants that effortless love we all dream of, and since he doesn't "have fans," maybe he will find it with an Emily in Paris stan.
Seasons 1 — 3 of Emily in Paris are available to stream on Netflix now.