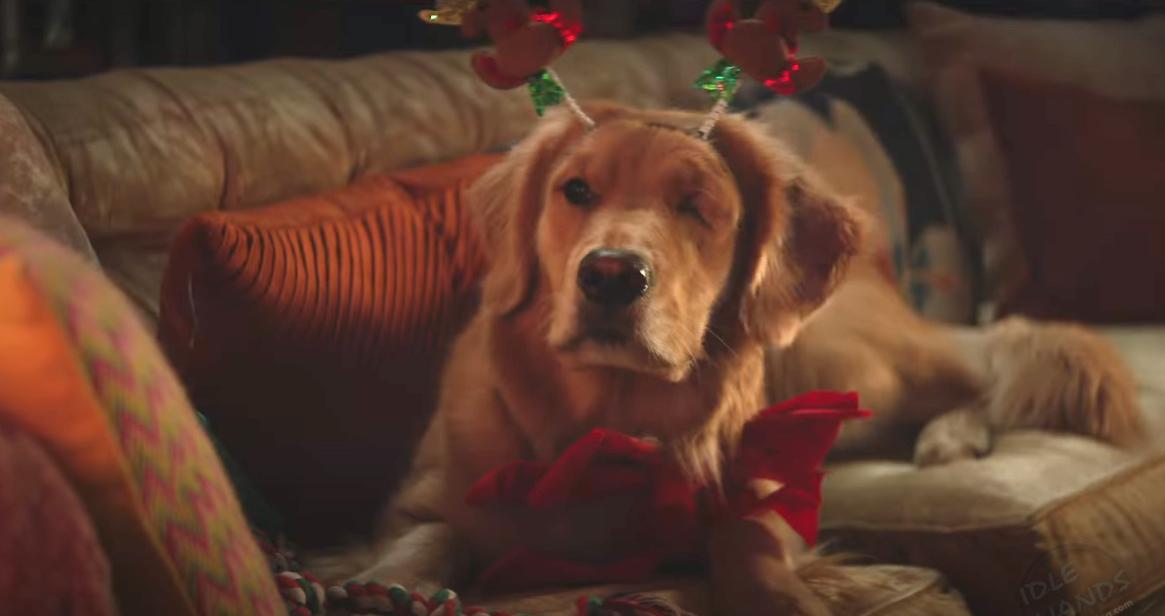 Lucky the Pizza Dog Is Definitely the Real Star of the MCU Series 'Hawkeye'
The Disney Plus and Marvel Studios series Hawkeye already has fans ecstatic since Clint Barton and Kate Bishop are teaming up to helm the production. But what about the oh-so-adorable pup who's stealing the hearts of viewers worldwide?
Article continues below advertisement
After his first appearance in the show's trailer, fans have been chattering non-stop about the precious canine and how he will tie into the series. If you're a follower of Marvel Comics, then you know this fluffy golden retriever is none other than Lucky the Pizza Dog. Now, before you go off and assume Lucky the Pizza Dog is an unimportant character or simply Hawkeye's mascot, let's learn all about our new favorite MCU pup.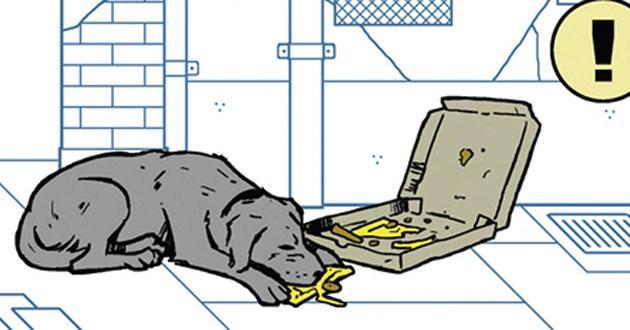 Article continues below advertisement
Who is Lucky the Pizza Dog?
Lucky wasn't always the Pizza Dog that we know him as today. His first appearance came in the 2012 comic, Lucky: A Clint Barton/Hawkeye Adventure. Back then, he belonged to Ivan Banionis and the Tracksuit Mafia — a Russian mob that constantly fought with Clint and Kate — and was known as a guard dog called Arrow.
Eventually, Clint gained Arrow's loyalty when he fed the pup a slice of pizza. In return, Arrow earned Clint's loyalty when he protected him in a battle. Though Clint was safe, Arrow sustained critical injuries after being hit by a car, including losing his left eye.
Article continues below advertisement
Thankfully, Clint rushed Arrow to a veterinary hospital and saved the canine's life. After that, Clint officially took ownership of the dog and decided to rename him something better than Arrow. And that's how Lucky the Pizza Dog was born.
Since their union, Lucky the Pizza Dog has become an integral part of the archer's story. Rather than being a cute and cuddly addition to the comic, Lucky always found a way to aid Clint and Kate in rough situations.
Article continues below advertisement
He even has a comic from his perspective, Pizza Is My Business. The story marks the 11th issue of Matt Fraction's 2012 Hawkeye series. The comic allows readers to see the world through Lucky's eyes and, of course, witness the pup take the time to enjoy a slice of pizza. As for the plot, the story centers around Lucky the Pizza Dog becoming a crime-solver. If you haven't read it, please do. It's amazing.
Article continues below advertisement
Matt Fraction based Lucky the Pizza Dog on his actual dog.
Per Inverse, writer Matt Fraction based Lucky the Pizza Dog on his actual dog, a golden retriever named Captain Applejack. The canine was put down right before Matt began working on the comic series, and amid an emotional and professional breakdown, he decided to give Hawkeye a dog of his own.
"When Captain Applejack was a puppy, I found him under a car. And he was so sick and so little and so mangy I didn't know if he was very young and very sick or very old and about to die. He was wrinkly. So I gave him to Hawkeye. I gave him this beat-up mutt who was neglected and ignored, " Matt stated on an episode of the Live Wire! Radio podcast.
Article continues below advertisement
He continued, "And as I started to kind of write and give him this kind of emotional thing he was connected to, like, the character's anima appeared. That was it, it wasn't a hawk. It was a dog. And then I got the book. I understood what the book was. I knew what happens. I knew what it was about. And if I couldn't save Captain Applejack, Hawkeye could save Lucky."
The first two episodes of Marvel's Hawkeye will premiere on Disney Plus on Nov. 24, 2021.