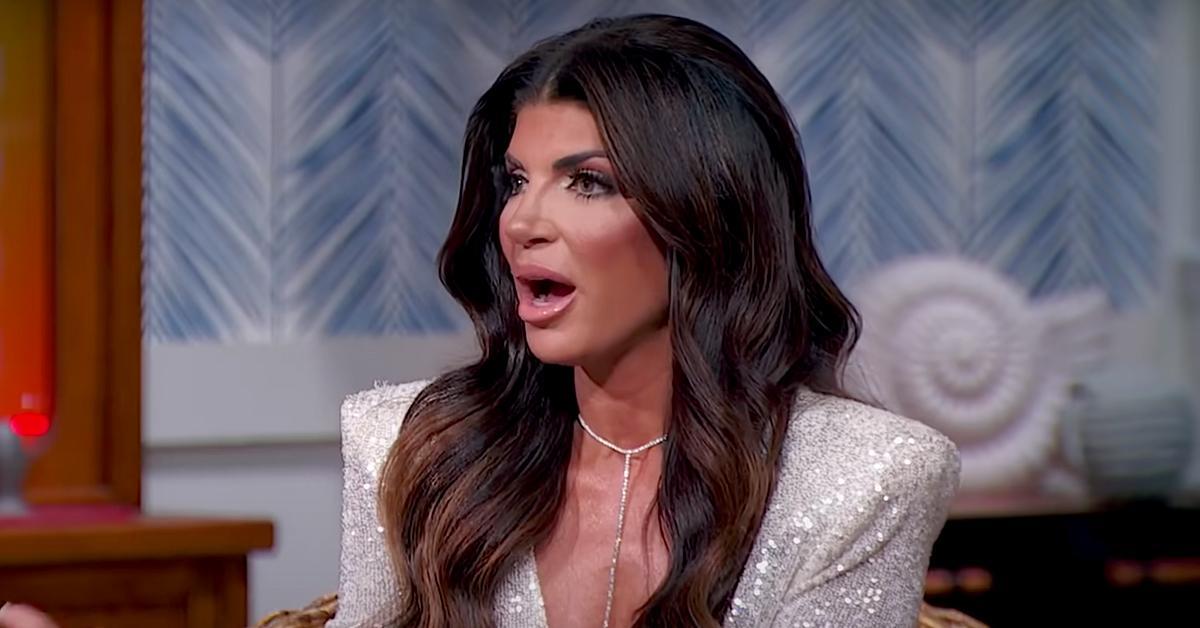 Teresa Giudice's Fiancé Begs His Ex for a Second Chance in Leaked Video
After 20 years of marriage and four children, Teresa Giudice ​and her now ex-husband, Joe, revealed that their marriage was over in late 2019. Months later, Teresa filed for divorce and found herself back on the market. But not for long.
In Season 11 of The Real Housewives of New Jersey, Teresa confessed that she was seeing someone new — who we now know to be Luis Ruelas. Weeks after they started dating, Teresa's divorce from Joe was finalized.
Article continues below advertisement
The following year, in October of 2021, Luis popped the question and asked Teresa to become his second wife, though their engagement was met with skepticism after rumors surfaced online. According to Luis Ruelas's exes, the RHONJ star isn't who he says he is.
Article continues below advertisement
Here's everything we know about Luis Ruelas's exes.
Season 12 of RHONJ kicks off on Feb. 1. Promos tease that it was a hot summer in the Garden City and tensions certainly boiled over. In a teaser, Teresa criticizes her co-stars for trying to pop her "love bubble". She says in the clip, "I don't like how you're f—ing nasty, talking about my boyfriend."
However, her castmates aren't the only ones who are concerned.
Before his relationship with Teresa, Luis was married to Marisa DiMartino, with whom he fathered two children. Following their divorce, Luis was engaged a number of times.
Among Luis's known exes are Paula Sanchez and Vanessa Reiser, who reportedly both made allegations that Luis was emotionally abusive. And the leaked video of Luis at Warrior Camp leaves even more room for doubt.
Article continues below advertisement
A leaked video of Luis Ruelas at Warrior Camp shows the 'RHONJ' begging an ex for a second chance.
Not long after the Season 11 reunion, a leaked video of Luis that seemed to be addressed to an ex surfaced on Reddit. In it, he's apparently at something called Warrior Camp and is surrounded by a gaggle of shirtless men who encourage him to speak from his heart. He tells the nameless woman (presumably his ex-wife), "I love our children and I hope you receive this message well."
Article continues below advertisement
"Thank you, I love you. I hope that this hits your heart well and you understand where I'm coming from. I hope to come home to you to have the opportunity to talk to you and share with you my experience with my life. I love you. I'm sorry I made mistakes," he added.
But Jackie Goldschneider confirmed that we will definitely get the answers we're looking for in Season 12. "There's a pretty epic scene [this season] where he does answer some questions," she told Page Six. "But I don't want to spoil anything, so I will not tell you how it turned out."
"It's never fun being the one in the hot seat, and I'm not sure that Luis knows what he signed up for yet. Because it's really difficult enough to film it, but watching it back is, I think, even harder. I hope that he can take it in stride and, you know, kind of have fun with it, if possible," she added.
You can watch new episodes of The Real Housewives of New Jersey on Tuesdays at 8 p.m. EST on Bravo.