TikToker Lycheemarteenee Recorded Some Racist Drama — Here Are the Details
TikTok user @lycheemarteene recently posted about a racist altercation on TikTok. Check out the details on all the drama in her video.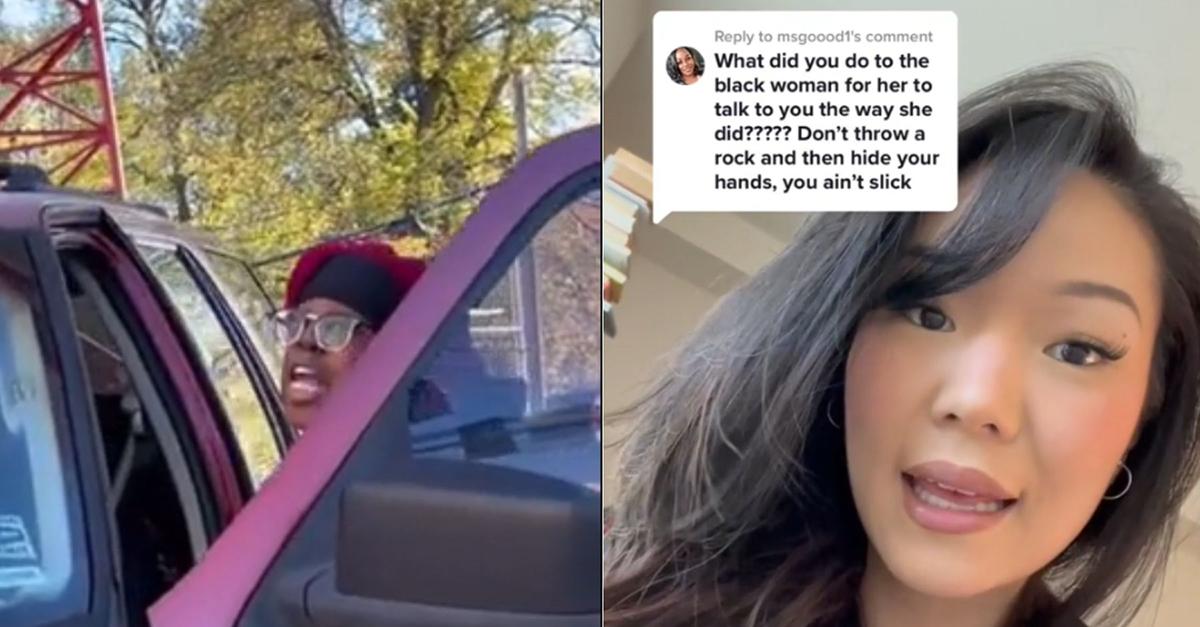 CW: the following article contains accounts of hate speech.
Despite our best efforts, hate and prejudice still exist in the world. They persist through shootings at LGBTQ facilities, while performing normal bodily functions, and through harassment against POC. We can do our best to respond to large incidents and try to make sure they never happen again on a grander scale, but even small altercations can do some damage.
In recent news, a racist interaction was recorded and posted on TikTok.
Article continues below advertisement
TikToker @lycheemarteenee recently posted and opened up about a racist incident she had experienced. While she doesn't have an enormous following on the platform with only 871 followers as of this writing, her few videos have already garnered tens of thousands of views and over 17,000 likes. Right now, her most viewed video has to do with a racist shouting slurs and hate speech at her. Keep reading for all the details on the drama surrounding @lycheemarteenee's recent experience.
Article continues below advertisement
@lycheemarteenee posted about racist drama on TikTok.
@lycheemarteene recently posted on TikTok about a racist altercation aimed at her. While the initial video of the incident no longer seems to be on her profile, it can be viewed in its entirety on Reddit.
In the video, a Black woman hurls wildly racist remarks at @lycheemarteenee, an Asian woman, at a gas station in Capitol Hill, Seattle. At multiple times throughout the TikTok, the woman boasts that being racist is "not against the law."
"Go eat your dog with some rice," the woman shouts. @lycheemarteenee then records the woman's license plate all while the other woman doubles down on her insults, repeating the same phrase with horrific emphasis.
@lycheemarteenee expresses her intent to post the event, to which the woman seemingly encourages before saying, "Go back to your country, b--ch."
Before closing her car door, the woman says, "Go do some nails or some feet or something, b--ch."
Article continues below advertisement
Shortly after the incident, @lycheemarteene posted a follow-up explaining the events that led up to the incident. Reportedly, the TikToker was responding to the woman after she was caught being rude to an elderly Asian gas station attendant. According to @lycheemarteenee, the woman threw cash into the attendant's face after not immediately being provided with gas. Upon confronting the woman about her behavior, @lycheemarteenee began recording when the woman began verbally assaulting her.
While many commenters showed their support for @lycheemarteenee and defended her action, she has also since responded to dissenters who doubt the legitimacy of her story. In another follow-up TikTok, she encourages people to call out racism in all of its forms whenever they can.
If you are in a position to support people in the fight against AAPI hate, consider donating to one of these organizations.