Lydia Night of The Regrettes Accuses Billie Joe Armstrong's Son of Assault
The Regrettes singer shared a statement on Instagram detailing the abusive relationship she had with SWMRS drummer Joey Armstrong.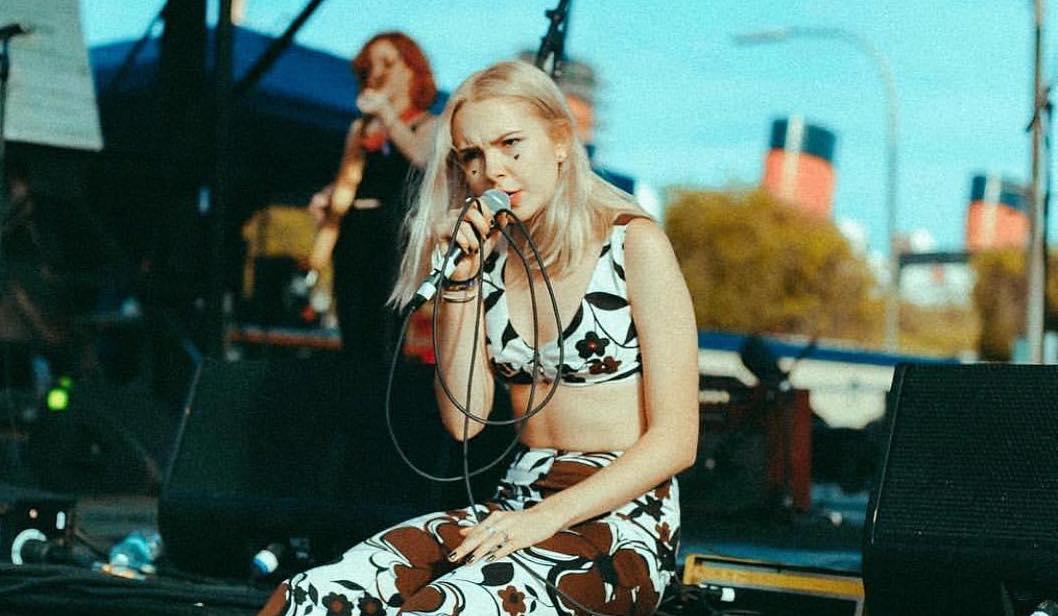 American musician and the lead vocalist of California punk rock band The Regrettes, Lydia Night, recently accused Billie Joe Armstrong's son, Joey Armstrong, of sexual abuse as well as other predatory behavior.
Article continues below advertisement
Lydia Night spoke on Joey Armstrong's use of their age difference as a weapon of power.
Lydia expressed how Armstrong would use their age difference as a tool to control her. She explained, "Because of our age difference, Joey would continually ask me to keep our relationship as hidden as possible and I did."
Article continues below advertisement
She also noted that he would talk about their relationship getting more serious once she was of age. "We had multiple conversations where he would say something along the lines of 'I want to move at your pace' and 'I don't want to have sex until you're 18,' but then would act in completely contradicting ways, pressuring me into sexual situations."
Article continues below advertisement
A year into their relationship, she said the "rules" changed. "Every time we took a step sexually it was because he wanted to and made it clear by either putting my hand on his crotch or shaming me for saying I wasn't comfortable, gaslighting me or ignoring me when I didn't give my consent," she wrote.
Article continues below advertisement
After she ended her relationship with the SWMRS drummer, she says she was treated unfairly.
Lydia decided to end her relationship with Armstrong after he continually used her age as an excuse to treat her poorly or not fully commit. She wrote, "His timeline and promise of a 'real' relationship was the thing that strung me along but once we got closer to the thing he would call the finish line, it was apparent it was bulls--t all along. I knew I was done and chose to end it."
After their relationship ended, The Regrettes still toured with SWMRS and "were treated like strangers from a band I had previously considered to be some of my closest friends."
Article continues below advertisement
During the tour, Lydia blew out her voice and left the tour in order to rest her voice on doctor's orders. Shortly after, an old video of her singing was posted to social media, and she began to get cyberbullied by SWMRS fans, claiming she was "faking" her voice issues. Max Becker, another member of SWMRS, liked the tweet which brought more attention to the video. She claims that Max and the rest of the band did nothing to squelch the bullying.
Article continues below advertisement
Lydia said she couldn't stay silent after SWMRS posted something "hypocritical."
She said that she decided to share her story after SWMRS shared an "an unbelievably hypocritical statement on social media" that positioned "themselves as woke feminists" and not only triggered her "as a victim but is complete bulls--t and needs to be called out."
"My goal here isn't to 'cancel' anyone, but to further the conversation on the intricacies of power abuse, grooming, and manipulation that not only exists in the music industry, but in so many other industries," Lydia concluded in her statement.
If you need support, The National Sexual Assault Hotline is available 24/7 at 1-800-656-4673. You will be connected with a trained staff member in your area. Or visit RAINN.org to chat online with a support specialist at any time.