'Teen Mom OG' Star Mackenzie McKee Was by Her Sibling Whitney's Side as She Gave Birth
'Teen Mom OG' star Mackenzie McKee has a close relationship with her siblings. Recently her sister Whitney gave birth and Mackenzie was right by her side.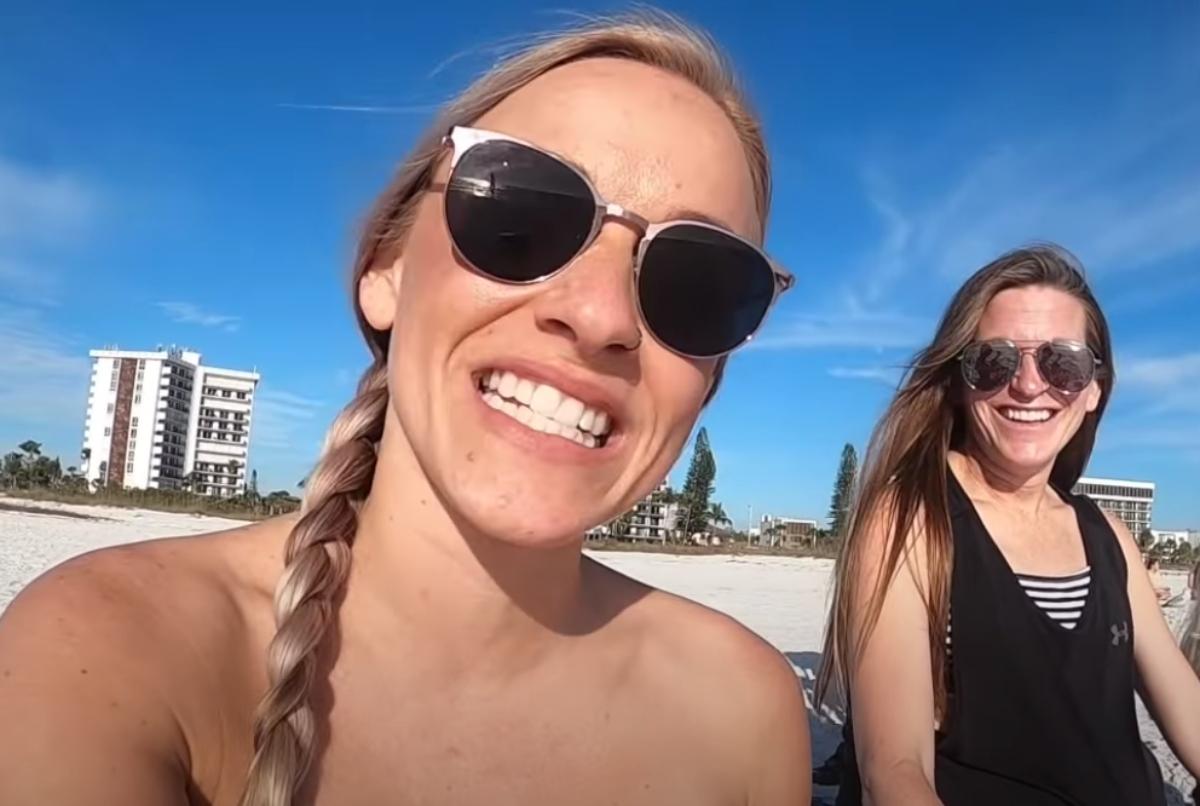 Fans of Teen Mom OG have been following Mackenzie McKee since she joined the series following Bristol Palin's departure from the show in August 2019. Viewers have seen her grow her family, the ups and downs of her marriage with Josh McKee, and the passing of the family's matriarch, mother Angie Douthit, who died in December 2019 from cancer.
In February 2021, the Teen Mom star took to social media to celebrate her niece's birth. Her sister Whitney Osborn gave birth to a baby girl, Eliza.
Article continues below advertisement
Mackenzie shared a photo of her sibling Whitney holding a necklace with their mother's face on it. The photo was of her sister at the hospital with a closeup of the chain that features a snapshot of a smiling Angie. Whitney had the necklace by her side the entire time during her delivery. Mackenzie tweeted: "This photo has me so emotional. My mom was there for every baby born. All 10 grandchildren. So this pregnancy was super hard on Whitney. They let her have this beside her during the birth."
Article continues below advertisement
Whitney already has two sons — her newborn is her first daughter.
Mackenzie McKee has three other siblings.
Mackenzie was raised by her father, Brad, and her mother, Angie. The reality television star was raised in a Christian faith-based home, along with her two sisters, Kaylee Taylor and Whitney, as well as her brother, Zeke, and an adopted brother, Michael Williams. Michael had Down's Syndrome and was adopted by Brad and Angie after his mother tragically passed.
Article continues below advertisement
Sadly Michael also passed away, 18 years after he was adopted at the age of 55-years-old. Mackenzie was only 11 when her brother died.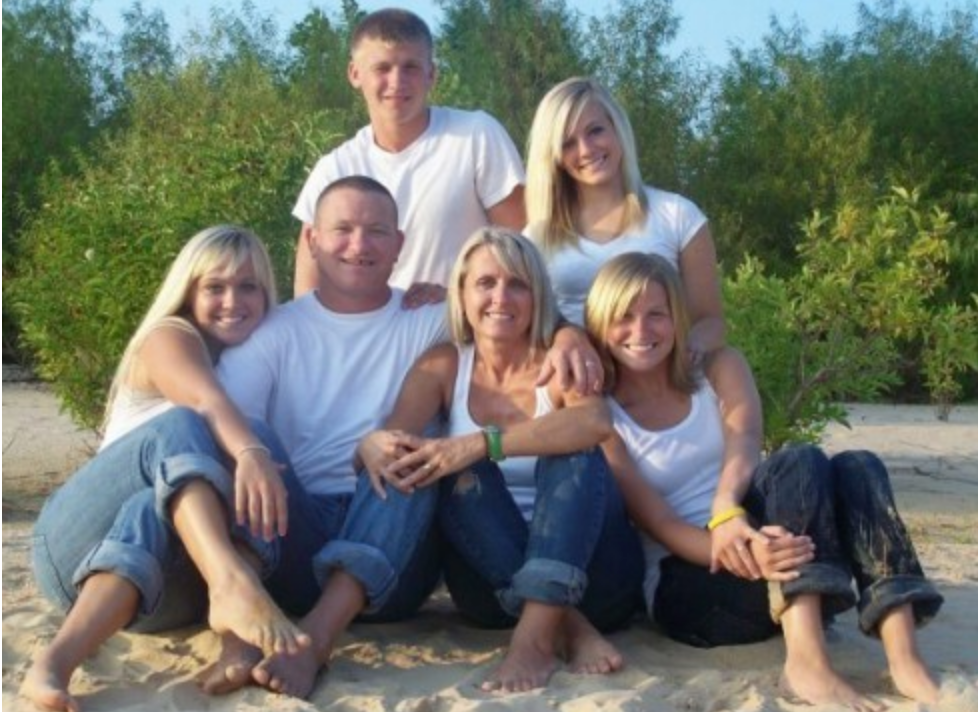 Article continues below advertisement
In September 2020, Mackenzie packed up and moved from Oklahoma to Florida with her four kids, and in early 2021, Kaylee and Whitney made the trip to visit their sister in the sunshine state. The siblings posed together on the beach and shared a photo of them hugging Whitney's growing baby bump.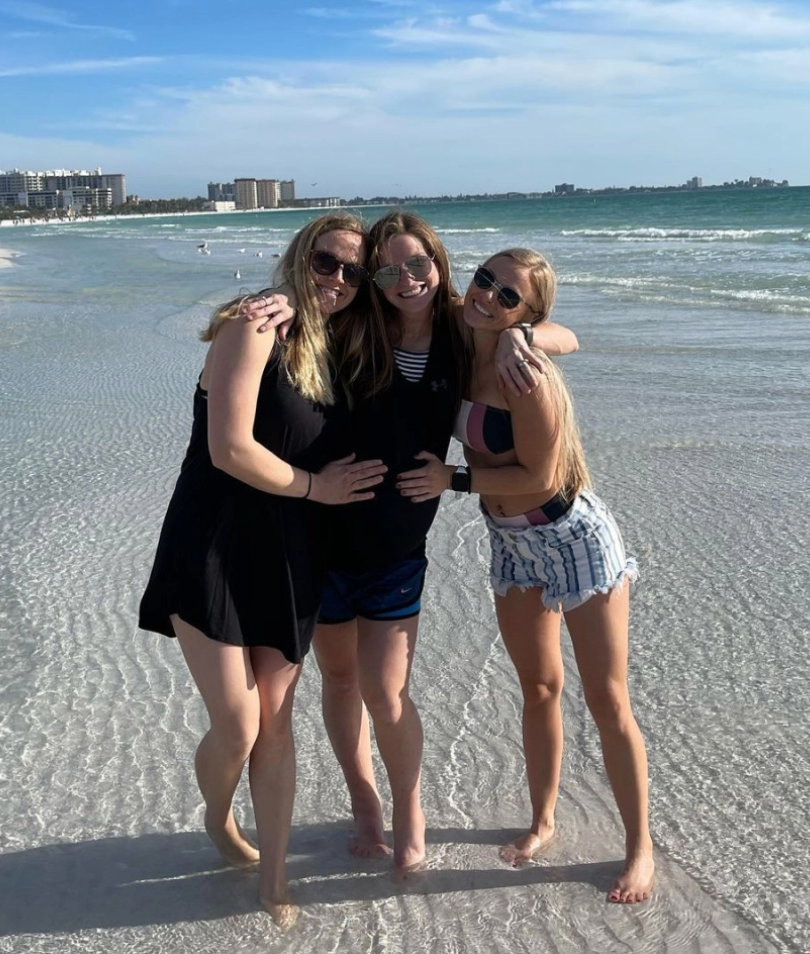 Article continues below advertisement
Mackenzie McKee and her family visit her late mother's grave.
On Season 9, Episode 4 of Teen Mom OG, Mackenzie, her father, and three siblings went to visit Angie's grave. Mackenzie's dad was told by his doctors that he needed open-heart surgery, and she thought it would be cathartic for him to visit the site before his surgery. The scene was quite emotional for everyone.
Mackenzie's brother, Zeke, expressed how grateful he was that he and his family were able to form such a close bond, and that they could come together and visit their mother's grave. Brad told Mackenzie and her siblings that he missed his wife so much that he wished Angie was by his side as he prepares for his surgery.
Article continues below advertisement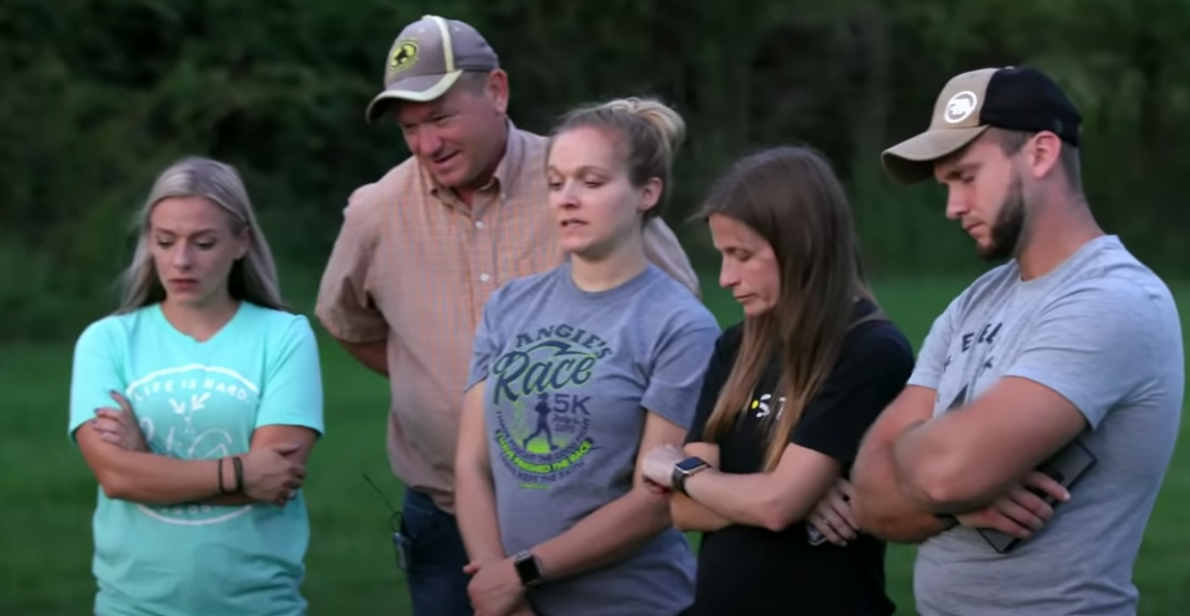 Mackenzie, her dad, and her siblings are all having a tough time, but luckily they have one another to get through it all.
Watch Teen Mom OG on Tuesdays at 8 p.m. ET on MTV.