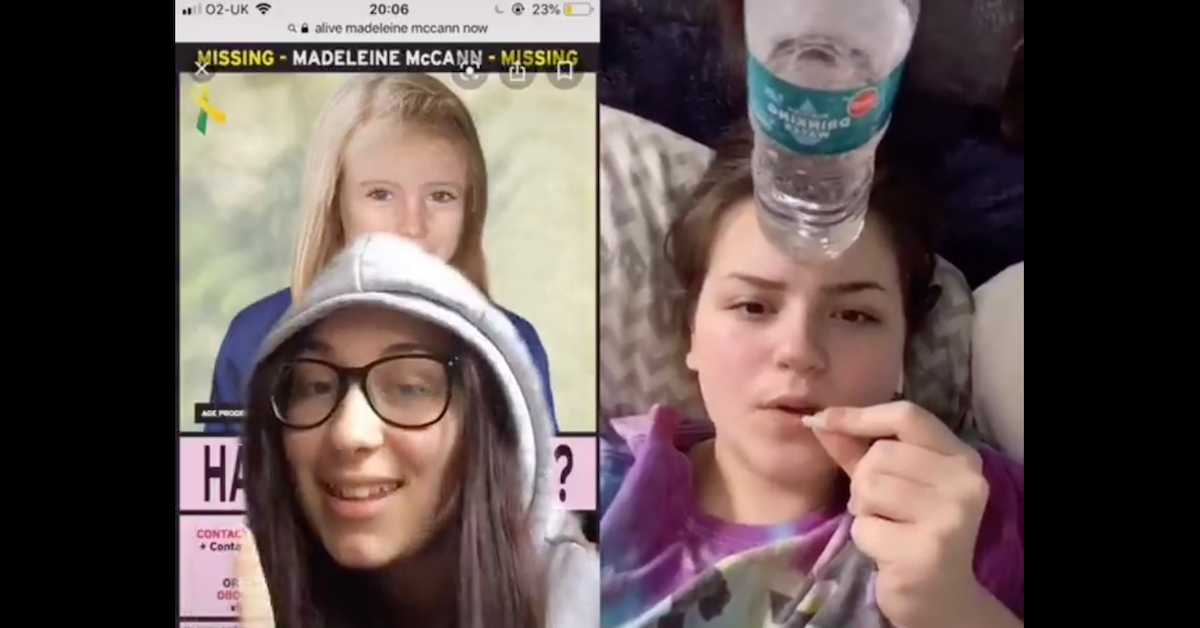 Conspiracy Theories About Madeleine McCann Have Been Going Viral on TikTok
In May of 2007, three-year-old U.K. native Madeleine McCann disappeared from the Portuguese villa that her family was staying in while on vacation. It's been more than 13 years since Madeleine went missing, and the case has continued to captivate the public. Few questions have been answered to provide clarity to her family.
In June of 2020, a German public prosecutor revealed that a suspect had been identified in the kidnapping, and there was a resurgence of further interest in the investigation.
Article continues below advertisement
The increase in attention for the disappearance spread to the short video app TikTok, and users are now sharing their theories as to what happened. Several people have even gone viral for alleging that they might be Madeleine.
What is the Madeleine McCann TikTok conspiracy? Some have questioned if it involves Ghislaine Maxwell, while others have come up with their own hunches about the night she went missing.