Madonna Postpones World Tour After Health Scare
Madonna announced a world tour in January 2023. However, she has recently been hospitalized and is postponing. Here is a health update for the queen of pop.
When you think of pop music, there are very few GOATS who helped to create the genre that comes to mind. Obviously Taylor Swift owns the music industry, but there were women that paved the way for her takeover. One of the major pioneers was Madonna.
Article continues below advertisement
Madonna's career spans four decades, quite literally as her first album came out in 1983. Since then, she hasn't stopped putting out hit after hit and topping the charts. Naturally, fans were ecstatic when Madonna announced her Celebration Tour, but sadly it has been put on hold after Madonna was hospitalized.
What happened? Here's a health update for you!
Madonna: Health Update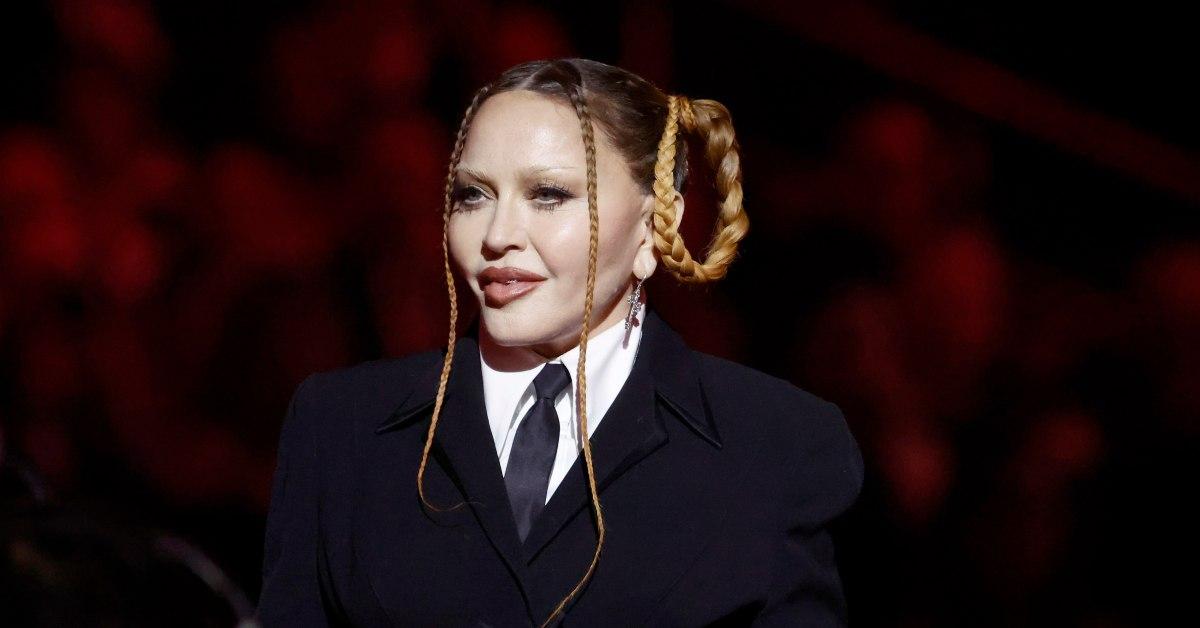 On June 28, Madonna's manager Guy Oseary posted on his personal Instagram account to announce that the Celebration Tour has been postponed due to Madonna being hospitalized.
Article continues below advertisement
The post read:
"One Saturday June 24, Madonna developed a serious bacterial infection which lead to a several day stay in the ICU. Her Health is improving, however she is still under medical care. A full recovery is expected. At this time we will need to pause all commitments, which includes the tour. We will share more details with you as soon as we have them, including a new start date for the tour and for rescheduled shows."
All fans, including celebrities, were very much concerned about Madonna's health. Zooey Deschanel commented, "Hope she feels better very soon!" and Isla Fisher said, "Sending her so much love from us."
Article continues below advertisement
Although everyone wants Madonna to be healthy, people are obviously bummed out about Madonna delaying her tour, especially since she hasn't toured since the Rebel Heart Tour from 2015-2016.
Before the health scare, Madonna took to YouTube channel to announce her Celebration Tour.
The announcement video is a little wink to her documentary from the 90s Truth or Dare since Madonna and her celebrity friends including, Amy Schumer, Judd Apatow, Jack Black, Eric Andre, Lil Wayne, Diplo, Bob the Drag Queen, Kate Berlant, Larry Owens, and Meg Stalter are cheekily playing the game of the same name.
Article continues below advertisement
At the end of the video, Amy dares Madonna, "To do a world tour and play your greatest [censored] hits." Madonna responds, "Four decades...as in 40 years?...as in all those songs?... hat's a lot of songs. You think people would come to that show...so the answer is [censored] yeah."
The tour was supposed to kick off July 15 in Vancouver, Canada, before heading to the US as well as Mexico, and all over Europe through the end of the year. On June 20, Madonna even posted some behind-the-scenes pictures of the rehearsal process with the caption, "The Calm Before The Storm………."
We are all wishing Madonna a speedy recovery and are looking forward to seeing her in person the not too distant future.