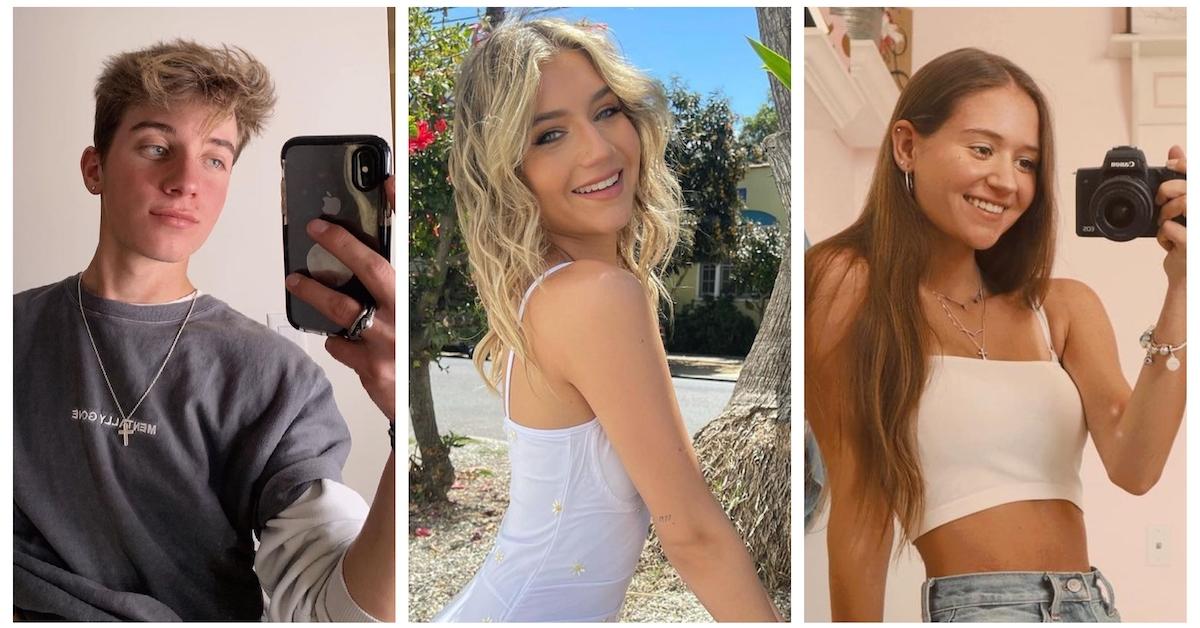 Mads Lewis Is Actually a Triplet — Learn All About Her Brother and Sister
If you can't get enough of the always-evolving influencer drama, then you're likely familiar with Madison "Mads" Lewis. The teenager found a respectable following over on TikTok — thanks to her viral dancing and lip syncing videos — when the app was still known as Musical.ly. She also stars as Birdie on the popular Brat TV web series Chicken Girls.
As Mads' social media fame continues to grow, plenty of newer followers have likely wondered about her family life. So does Mads have any siblings?
Article continues below advertisement
Mads Lewis' siblings are Dakota and Riley Lewis.
Mads, Dakota "Kota," and Riley Lewis aren't just siblings — they're actually triplets!
The Lewis triplets were born on Dec. 24, 2002, in Phoenix, Ariz., meaning they turn 19 years old in 2021. When it comes to the siblings' birth order, Riley is technically the oldest, Dakota was born second, and Mads is the "baby."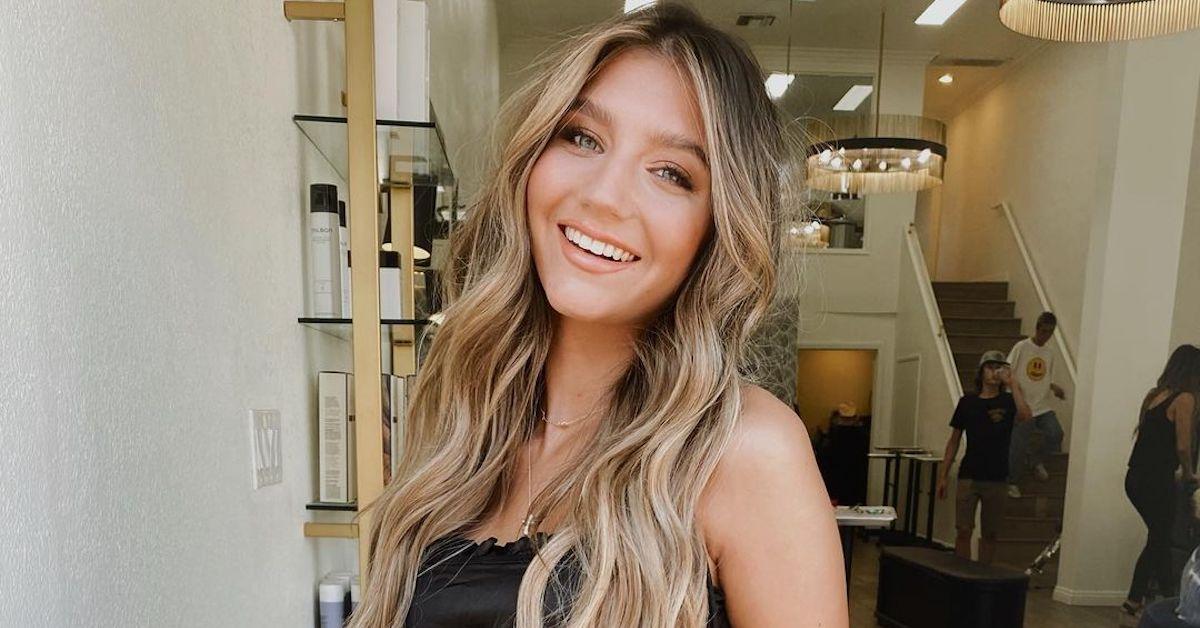 Article continues below advertisement
When asked what the best and worst parts of being a triplet, Mads told Everly Mag in April 2018, "Best thing is having built-in, forever friends. Worst is fighting over stupid things."
(Side note: Just look how adorable the Lewis triplets were when they were younger!)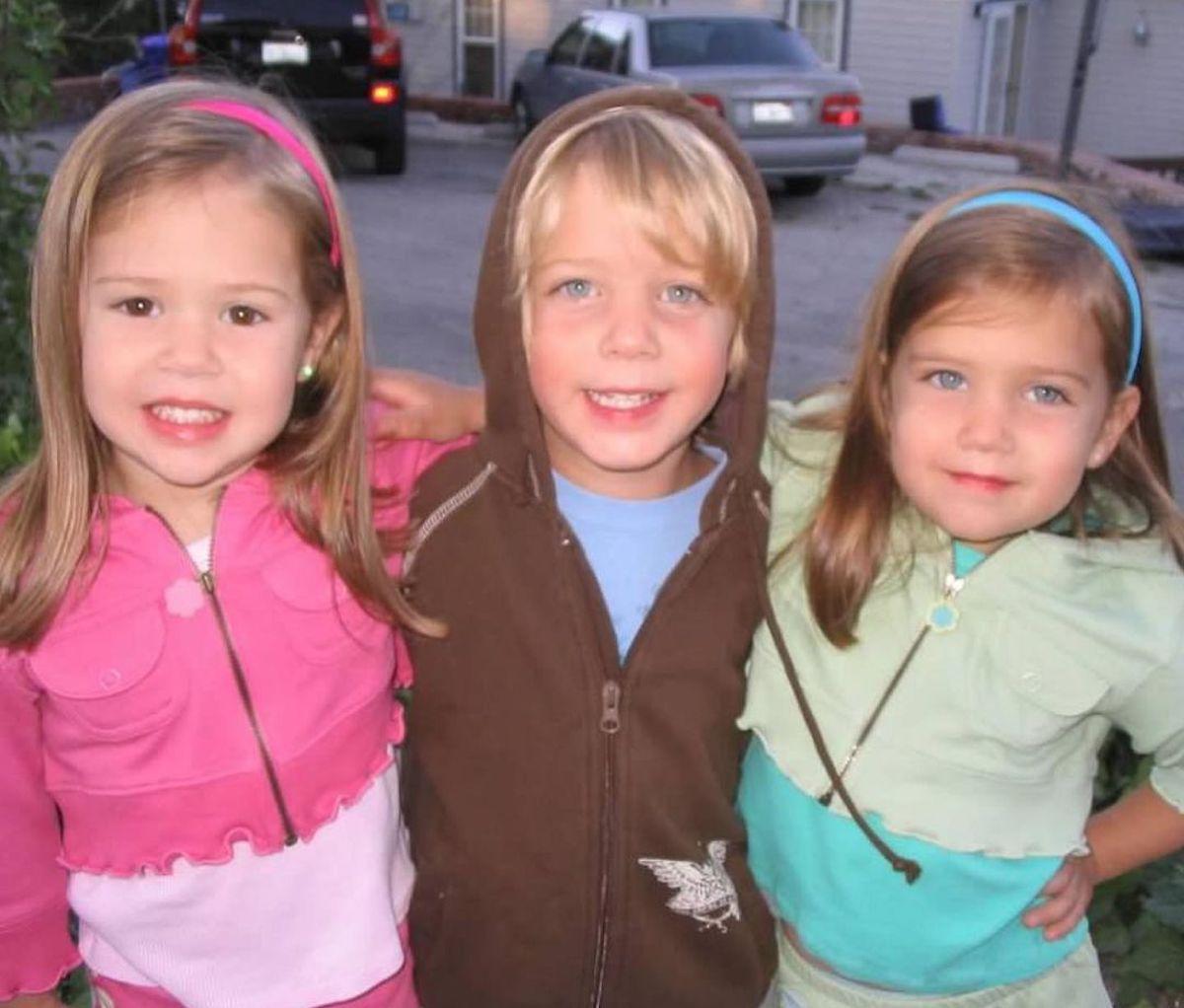 Article continues below advertisement
Unsurprisingly, both of Mads' siblings are also social influencers with respectable followings of their own. Here's how they stack up: Mads boasts 6.5 million Instagram followers and 11.5 million TikTok followers; Riley has 722,000 Instagram followers and 1.1 million TikTok followers; and Dakota has 115,000 Instagram followers and 188,000 TikTok followers.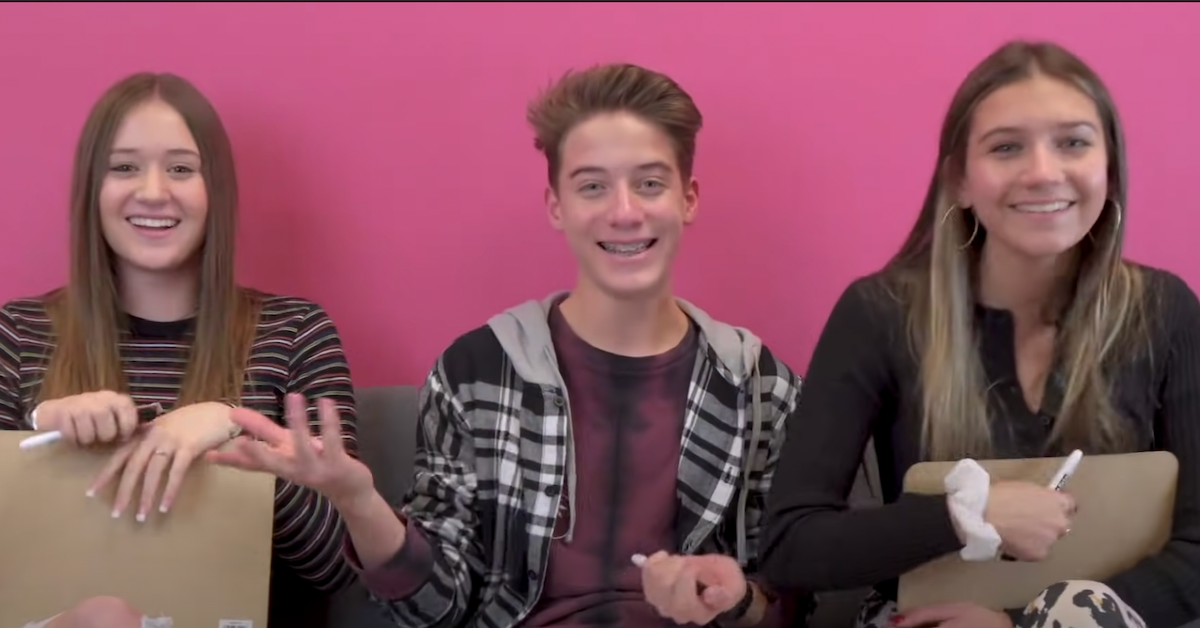 Article continues below advertisement
In addition to her social media influencing, Riley plays Quinn Forrester alongside her sister on the web series Chicken Girls.
For a YouTube video titled, "50 Facts About Me," Riley explained that although they're triplets, the siblings all have different hair/eye color combinations. "My brother has light brown hair and green eyes, my sister has dark brown hair and blue eyes, and I have light brown hair and light brown-hazel eyes — whatever you want to call them," she said.
She went on to add, "I am the oldest triplet, and when my siblings and I take a picture together, we always have to take a picture in birth order."
Article continues below advertisement
The triplets created a "most likely to" video for Riley's YouTube channel in 2018 — and just in case you were wondering, here's a sampling of which sibling is the most likely to do what.
Eat food off the ground: Mads
Steal something: Mads
Sleep in: Kota
Do something embarrassing: Kota
Trip in public: Riley
Fall asleep in school: Mads
Eat a spoonful of mustard: Mads.
Article continues below advertisement
Mads Lewis' parents prefer to stay out of the spotlight.
Although the Lewis triplets don't really post content about their parents, it's reported that their mother is fashion designer named Tiffany Lewis and their father is a construction worker named Steve Lewis, according to a number of sources.
Fans of Mads, Kota, and Riley don't seem to mind that they don't know a ton about the siblings' parents — and it seems the triplets are perfectly fine keeping the spotlight to themselves.