Magic Johnson Is Fiercely Supportive of His Three Kids
Magic Johnson has been lauded as one of the NBA's best point guards, but there's more to his life than just his success in sports.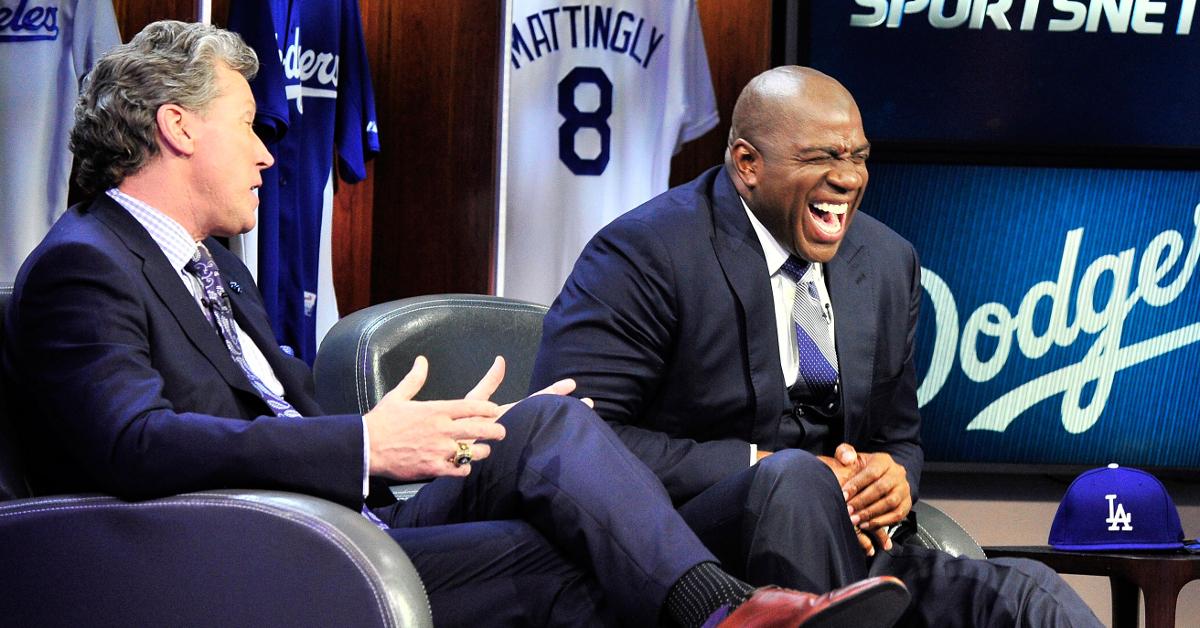 Former professional basketball player Magic Johnson has created an exceedingly successful legacy for himself after playing 13 seasons in the NBA. Magic was inducted into the Hall of Fame in 2002 and has been referred to as one of the greatest point guards of all time. He shared the court with NBA icons such as Michael Jordan, Larry Bird, Charles Barkley, and other highly regarded basketball players throughout his career.
Article continues below advertisement
Over the years, details of Magic's personal life have become public knowledge, including his battle with HIV. However, there's more to Magic than just that.
Magic married his wife Earlitha "Cookie" Johnson in 1991, and the couple have been together for over three decades. Cookie acts as the Secretary of the Board of Directors for the Magic Johnson Foundation, which serves underprivileged communities. She and Magic have three kids together — here's what to know about them.
Magic Johnson is a father to three children.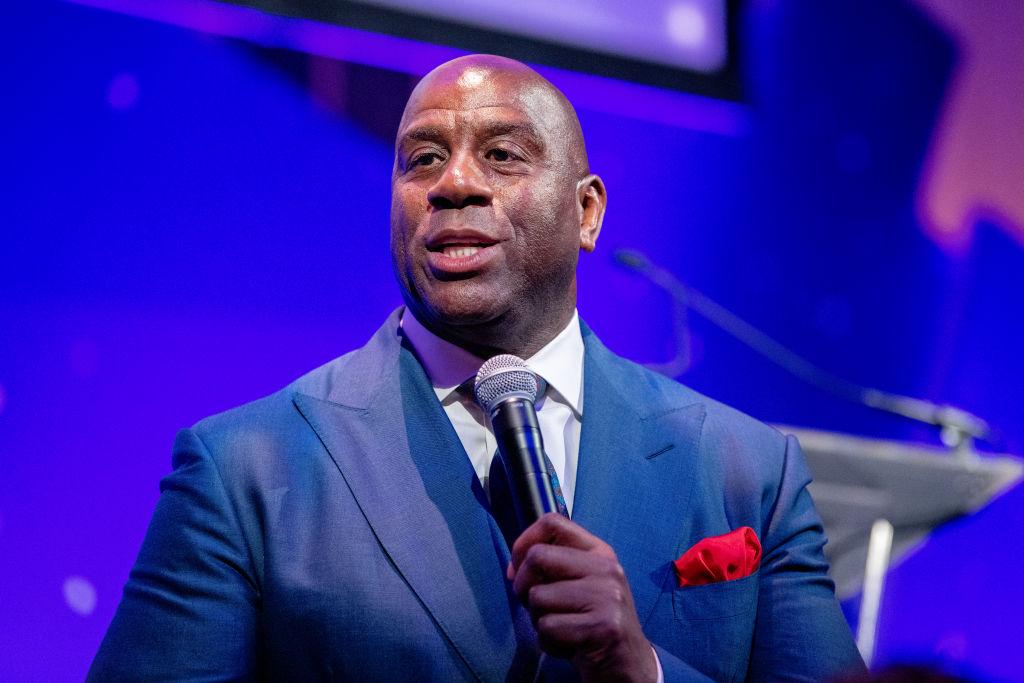 Andre Johnson is Magic's eldest son and was born to the former NBA player's ex-girlfriend Melissa Mitchell in 1981. Now, Andre is a father and a husband himself. He currently runs a podcast called Please Elaborate and is known to be a sports fanatic. Outside of being a family man and a sports fan, he's joined in on the NFT craze. Andre identifies himself as "a believer, chief inspiration officer, innovator, and good shepherd." He's been fairly open about his Christian faith on social media.
Article continues below advertisement
Earvin Johnson III (who goes by E.J.) was given his father's namesake. He was born to Magic and his wife, Earlitha Johnson, in 1992. Since, E.J. has become a socialite and television personality. He appeared on Rich Kids of Beverly Hills and later earned his own series, EJNYC. E.J. stuck with his acting career after landing roles in With Love and The Proud Family: Louder and Prouder. He later came out as gay and genderfluid; now, he's an advocate for the LGBTQ+ community.
Article continues below advertisement
Elisa Johnson was adopted by Magic and Earlitha at 3 days old. Throughout countless interviews, Elisa has insisted that she's always felt included in the family and has had the opportunity to meet her birth mother.
She has developed a love for the fashion industry, and she debuted her own label, Elisa Johnson Co. Her niche is eyewear, but she launched the clothing line Melanated. She said that she always felt like her own person, and fashion helped her express her true self.