Magnolia Pearl's Pricey and Eclectic Clothing Is Trending All Over TikTok
What is Magnolia Pearl, and why can't TikTok stop talking about their unique clothes? Here's why the designer has gone viral lately.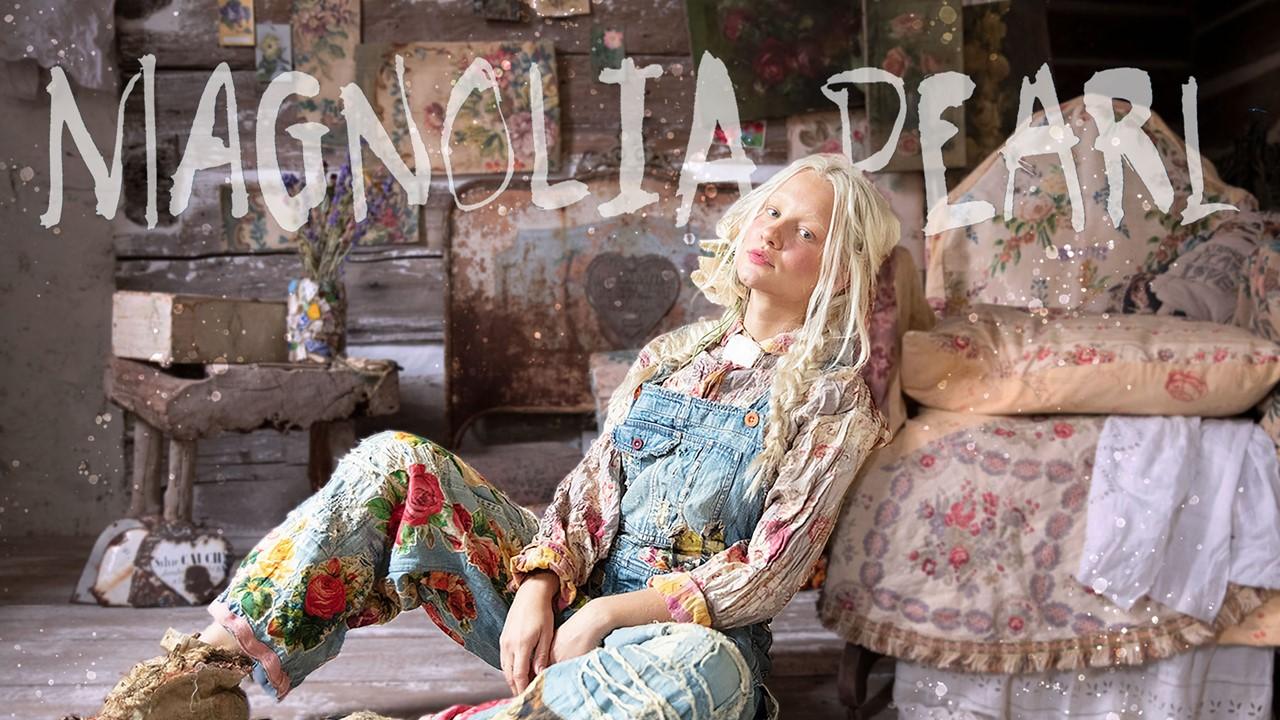 If there's one aspect of TikTok that's undeniable, it's the platform being an incubator for new trends. Whether you realize it or not, over the last few years, the video-sharing app has been the go-to source for influencers influencing the way that many of its users behave in real life, style their clothing, and much more. In terms of clothes, it seems as though as soon as any brand or particular garment catches the attention of TikTok users, it's sure to be the new "it" thing.
Article continues below advertisement
The latest brand to drum up a lot of conversation on TikTok is called Magnolia Pearl. Unlike other labels, there seems to be quite a discourse between some users over the brand's offerings as well as its considerably high prices. So, why is Magnolia Pearl getting so much attention online right now? Here's what we know.
Article continues below advertisement
Why is TikTok talking so much about the brand Magnolia Pearl?
Blame it on the reinvigorated interest in bohemian style or maybe just blame it on Daisy Jones & the Six, but it seems as though TikTok is captivated by the designer Magnolia Pearl. So, what makes this brand stand out so much? Why has it become a topic of discussion on the platform? Well, it has to do with a combination of the clothing's style as well as its otherworldly price point.
Indeed, one look at the Magnolia Pearl website reveals that the brand proudly sells items such as this $600 dress coat as well as this pair of $400 trousers. The clothes give off an almost whimsical fairy-tale vibe somewhat reminiscent of the 1960s and 1970s with soft colors, flowing materials, and interesting patterns. All in all, many of the items look like they've been pulled out out of a box in the closet after several decades, and that appears to be what draws certain customers to its look.
Article continues below advertisement
Their website states that the brand was created by Robin Brown in 2002 and is based out of Texas. In their own words, "Our garments are just along for the ride — pieces of thread and light, sewn summations of surrender, and dreams, with a poem on the sleeve."
Aside from their own storefront, Magnolia Pearl is also available through major retailers such as Free People.
Article continues below advertisement
However, for as many supporters as Magnolia Pearl has, there are plenty of naysayers questioning why the brand is charging inflated prices for its clothing.
"It's ugly and you have bad taste," wrote one user on TikTok about their feelings toward others supporting the brand.
"It's giving #peasantcore meets #hobocosplay," chimed in another user.
"That s--t looks like my baby blanket," said a user dueting a TikTok of another person showcasing a Magnolia Pearl outfit. They captioned their video with "That is like a $3,000 outfit," clearly disturbed by the price. The top-rated comment underneath that post is a user bouncing off of the original poster and saying, "When rich people dress up like the chimney cleaners in Mary Poppins."
Article continues below advertisement
It seems as though users are about as divided as can be over the offerings from Magnolia Pearl. Regardless of naysayers, with over 12 million views on TikTok under the hashtag #magnoliapearl, it's clear that the label is getting more attention than it ever has before.