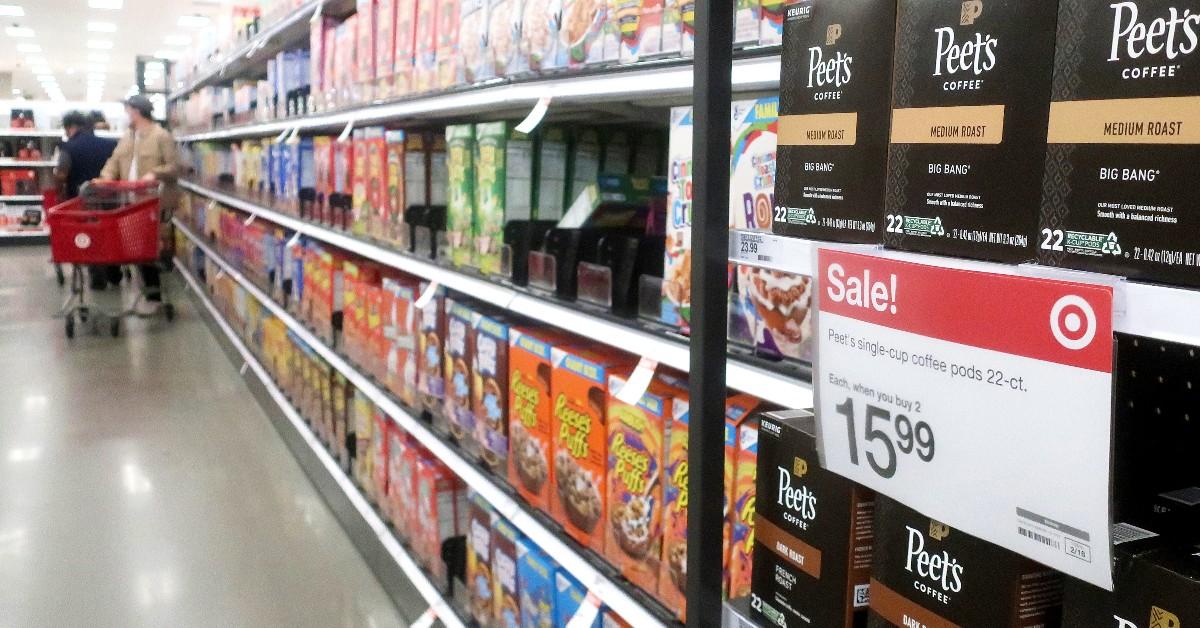 A Group of Kids Took a TikTok Trend Too Far at Target — The Bucket Prank, Explained
Wait, is the TikTok bucket prank like the bucket challenge days of yore? Not exactly. What is the TikTok bucket prank? We'll explain it all here.
The hallowed aisles of Target are a sacred place for weary shoppers who come in, eager to purchase things they don't need (it's self-care, OK?)
Naturally, a shopper in Target wasn't thrilled when a group of teens made her the unwilling participant in the latest TikTok trend — the bucket prank.
Article continues below advertisement
So, what is the bucket prank exactly? Is it like the bucket challenge of years past? (We're still shivering from all that ice).
Here's everything we know about the TikTok bucket prank, and why it took a wrong turn in a California Target.
Article continues below advertisement
What is the TikTok bucket prank?
Basically, the TikTok bucket prank involves a TikTok user being filmed in a store placing buckets on unsuspecting shopper's heads.
That's it. That's the prank. (No, seriously!)
The bucket prank doesn't have to involve an actual bucket. In TikToks uploaded to the platform, users even prank people using shopping baskets, or basically any sort of container large enough to fit over someone's head.
However, the thing about pranks is that not everyone consents to being involved in them. And that's how we ended up with some teens in a Target in California, taking the TikTok bucket prank way too far.
Article continues below advertisement
What happened with the TikTok bucket prank at the Target in California?
The thing about a lot of these TikTok prank videos is that both parties involved, the pranksters and the prank-ee, have consented to the prank in question.
However, Lana Clay-Monaghan wasn't a consenting individual when she was the target of the bucket prank at her local California Target.
Article continues below advertisement
According to a Business Insider report, a group of middle schoolers put some sort of bucket over Lana's head when she was shopping for her infant twins.
After she sensed someone behind her, Lana screamed and felt something on her head. She told NBC Los Angeles, "When I turned around, it was a group of male inviduals filming me. I know they were filming me because the [camera] light was on. They all had their phones and they were laughing."
Article continues below advertisement
Lana, who has epilepsy as a result of cancer, passed out during the bucket prank encounter. She woke up shortly thereafter in a local hospital.
The middle-schoolers fled the scene and have yet to be caught.
Is the bucket prank victim OK now?
Thankfully, Lana has been released from the hospital. However, she revealed to Insider that she has struggled to feel comfortable shopping alone again in stores ever since the bucket prank incident occurred.
She noted, "This could happen to anyone. We need to teach our children that you don't know what people have gone through in their life, if they have health issues, and that's why you don't go around to non-consenting people in public to conduct a prank."
Needless to say, the boys in question haven't posted their bucket prank video online.