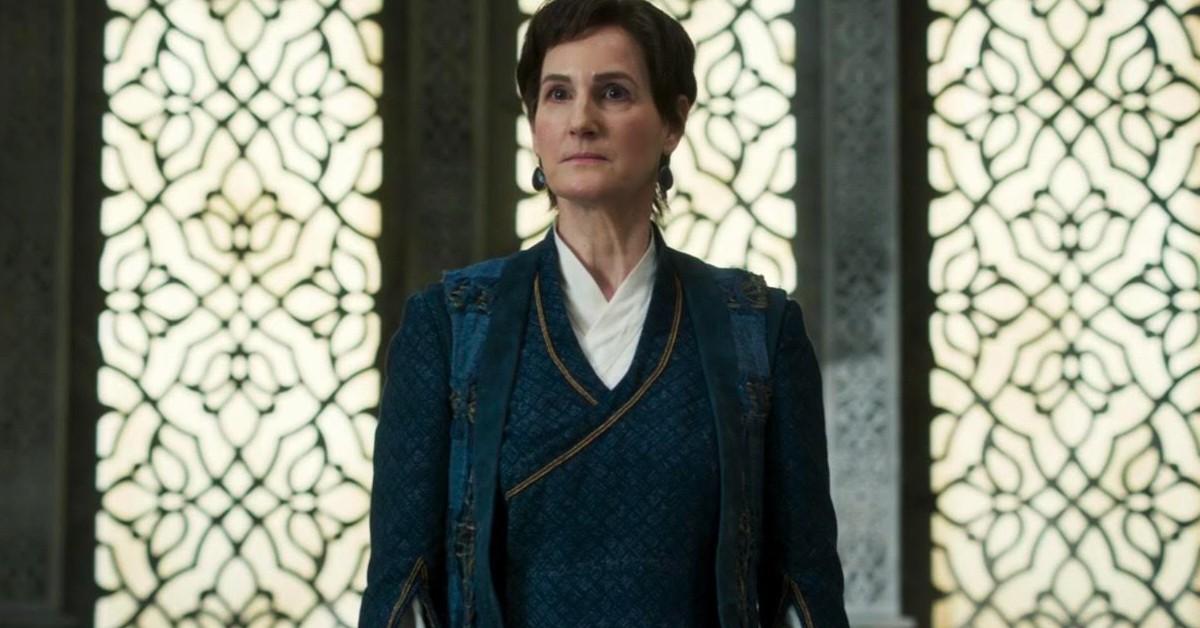 Maigan Is Moiraine's Concerned Co-Worker on 'The Wheel of Time'
Warning: Spoilers for Season 1, Episode 6 of The Wheel of Time
It feels like every new episode of Amazon Prime's The Wheel of Time introduces one thousand new characters, so it can be a bit overwhelming! Let's explore a new character who was introduced in Season 1, Episode 6, "The Flame of Tar Valon." This time we're talking about Maigan (Sandy McDade).
Article continues below advertisement
In The Wheel of Time, Moiraine Damodred (Rosamund Pike) is a member of the Aes Sedai — a powerful group of women who have the ability to channel the One Power. Moiraine sets off on a quest to find the Dragon Reborn (a being destined to save the world from the oncoming darkness or become the darkness themselves).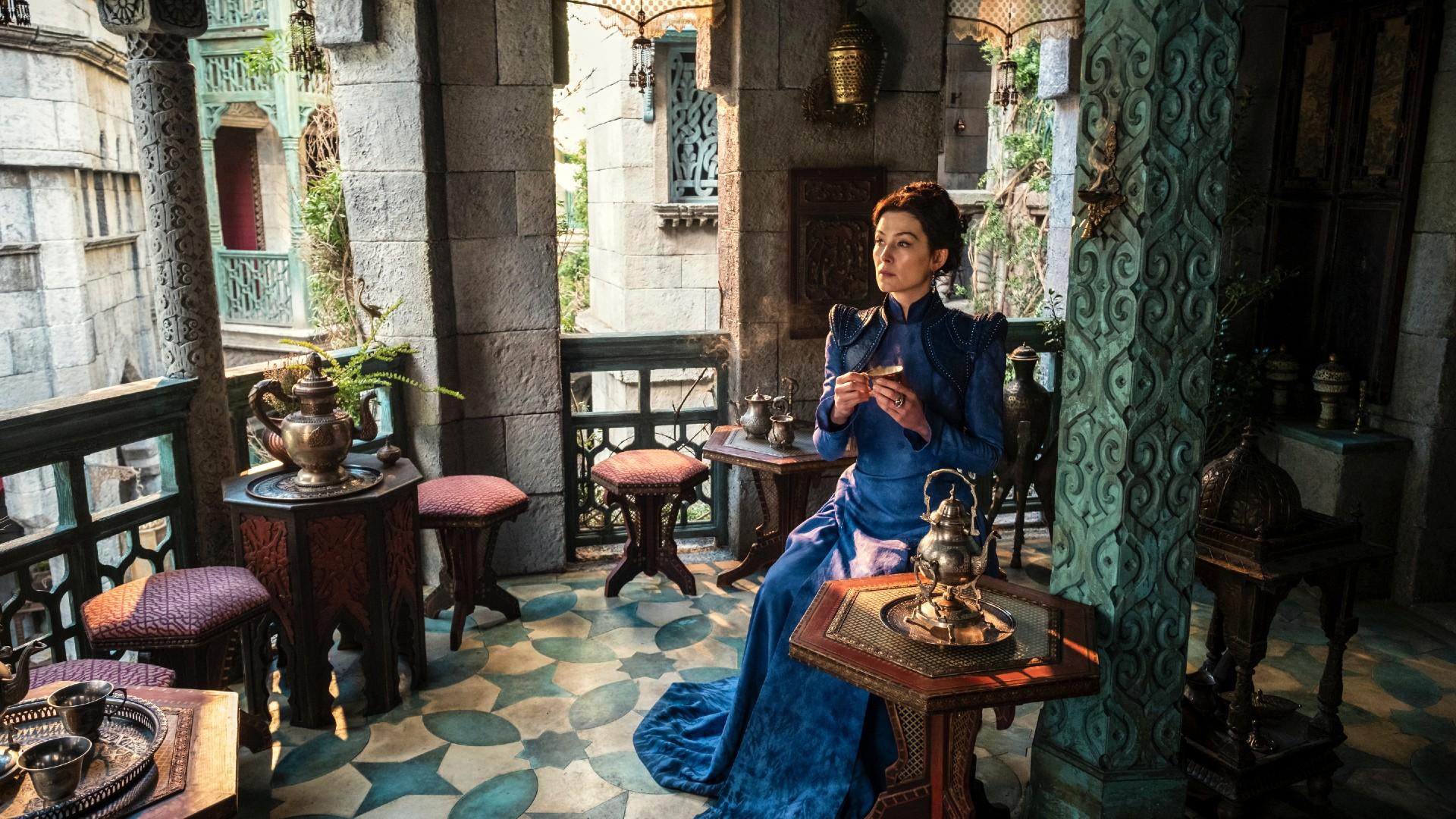 Article continues below advertisement
Think of 'Wheel of Time's' Maigan as Moiraine's co-worker who complains about management when management isn't around.
The Aes Sedai are separated into three groups: the Red Ajah, the Blue Ajah, and the Yellow Ajah. Moiraine and Maigan are both Aes Sedai of the Blue Ajah, the group known for its strong sense of justice and dedication to fighting for what is right. Maigan is introduced in Season 1, Episode 6. She is not afraid to criticize Siuan (Sophie Okonedo), the leader of the Aes Sedai.
Maigan is one of the members of the Aes Sedai who also senses the growing dangers looming around the White Tower. Maigan tries to talk to Moiraine about her fears regarding the looming threats privately, without the eyes of Siuan on them. However, Maigan is unaware that Moiraine and Siuan are actually lovers. Maigan had basically ordered Moiraine to stay at the White Tower so they can essentially unionize, but Moiraine needs to continue on her quest outside the White Tower.
Article continues below advertisement
Moiraine cleverly asks Siuan to exile her out of the White Tower so she can evade Maigan's orders. While Siuan understands how crucial Moiraine's quest is, she doesn't acknowledge that publicly to Maigan and the Aes Sedai.
Article continues below advertisement
Sandy McDade has actually played Professor McGonagall.
57-year-old actress Sandy McDade has had an extensive acting career. She played the trolley witch and Professor McGonagall in the London production of Harry Potter and the Cursed Child. Sandy has also appeared in multiple television series like EastEnders, Misfits, New Tricks, and more.
Sandy was also part of the cast of the 2011 film adaptation of Jane Eyre, playing the role of Miss Scatcherd. Unfortunately, it doesn't look like the actress has any form of social media, but we think she knocks it out of the park in The Wheel of Time! You can catch new episodes of The Wheel of Time every Friday on Amazon Prime Video.