Maite Perroni and Her Husband Andrés Are Expecting Their First Child in 2023
Who is Maite Perroni's husband? Details on the Mexican actress and singer personal life, including her relationship status today.
Before her string of successful Netflix series including Dark Desire and Triptych, actress and singer Maite Perroni was best known for her role as Lupita Fernández on the Mexican telenovela Rebelde.
She went on to gain international fame as a member of RBD, a spinoff Latin pop group of the telenovela, and even released her own solo album in 2013 titled "Eclipse de Luna."
Article continues below advertisement
Since Maite has been in the spotlight since her teen years, it's no surprise fans are interested in her personal life. So, is Matie Perroni married?
Keep reading to find out more about Maite's career, from her acting to her singing, and to learn which fellow musician she is in a long-term relationship with.
Maite Perroni married her husband Andrés Tovar in 2022.
Maite and producer Andrés Tovar began dating in 2021 shortly and the couple quickly addressed cheating rumors on Instagram.
"When life gives you the opportunity to start over, do not hesitate to ask from the deepest part of your heart what your soul longs to find; this will never cease to surprise you," Maite wrote. "Things were not as they were told and we do not want to be part of this media circus... Therefore it is very important for us to clarify this situation."
Article continues below advertisement
Maite went on to explain that she has been friends with Andrés for 20 years, and they reconnected after both experiencing breakups at the same time.
"It was for this reason that for the first time since we met, we gave ourselves the opportunity to discover ourselves from another place, to see ourselves with different eyes and today we are very happy together," she added.
They went on to announce their engagement in September 2022 and tied the knot just one month later.
Maite and Andrés announced they are expecting their first child in April 2023.
In even more exciting news, Maite announced in January 2023 on the cover of Caras magazine that she was expecting her first child with Andrés, a baby girl.
"She will be a very loved, spoiled, and pampered little girl. I hope we can guide her in the best way," Maite told the outlet. "It is incredible how life works, the gifts of God and the universe because everything fits together, and suddenly it was already the perfect combo."
Article continues below advertisement
She went on to reveal that she has had a healthy pregnancy and already has baby names ready to go. "We have a few names in mind, but since there is still time for her to be born, we want to wait and see what her official one will be," she shared.
And Maite is confident that Andrés will excel at fatherhood, adding, "He is an extremely protective man, very loving, very empathetic, always thinking about how to give, resolve things... He is going to be a great dad, and I have all the confidence and peace of mind that he will be an excellent guide."
Maite was previously in a long-term relationship with singer Koko Stambuk.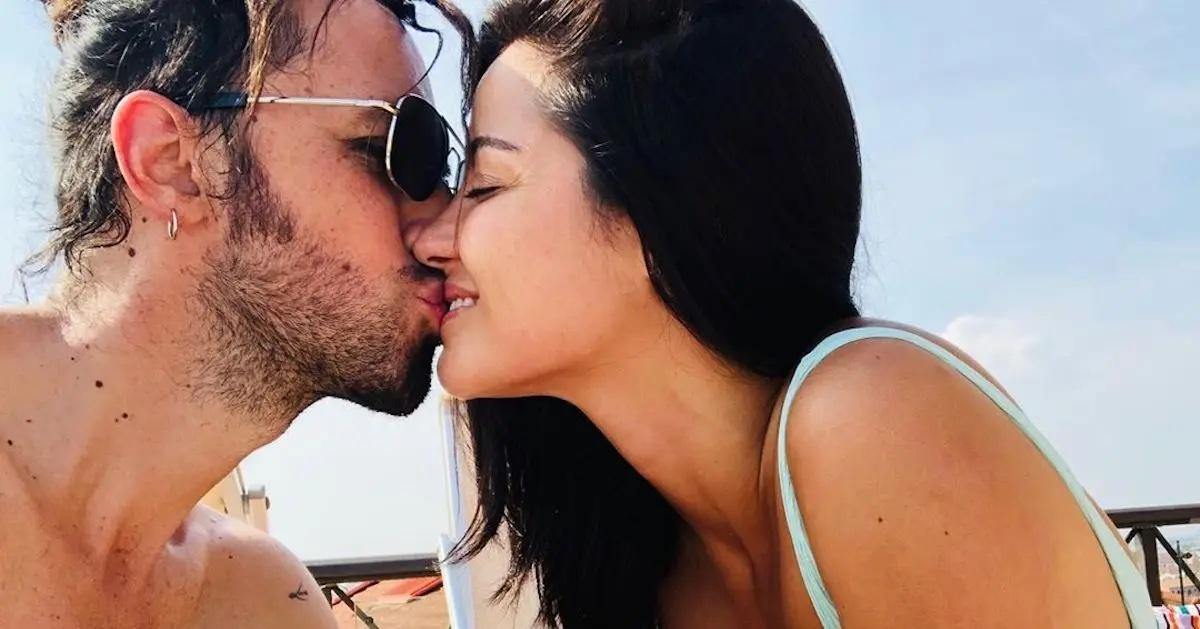 Before their split in 2021, Maite was in a relationship with singer Koko Stambuk since 2013 and the pair even got engaged in 2019. Koko was the lead singer of the Chilean pop-rock band Glup! from 1996 to 2002.
As for why they broke up, Maite opened up on a podcast saying, "Personally, I have already ended a relationship of seven and a half years as a couple for months. And it does not necessarily have to be a toxic relationship, it is simply a story that ended a cycle."
Now, Maite is happier than ever. Plus, along with becoming a mom in 2023, Maite will be gearing up for the RBD reunion tour, and we know Andres will be right by her side for support.