Man Manipulates Woman Into Marrying Him By Claiming He Needs Health Insurance
A woman begins dating and eventually marries her college sweetheart after he told her he was getting help for some issues. He was lying, big time.
Have you heard of spider-webbing? It's a savage dating trend that occurs when a person uses a complex web of manipulative behaviors to control and entangle their partner. This may include love bombing, gaslighting, breadcrumbing, and therapy baiting their partner.
Article continues below advertisement
Basically, if you're dating someone who engages in any of these red flag behaviors, you need to get out of that relationship stat. But sometimes it's not all that easy. Take it from the woman in the story below who didn't realize her partner was a master of deceit until after she said "I do." Yup, just a few weeks after their wedding, her then-husband admitted that he had been lying to her for years.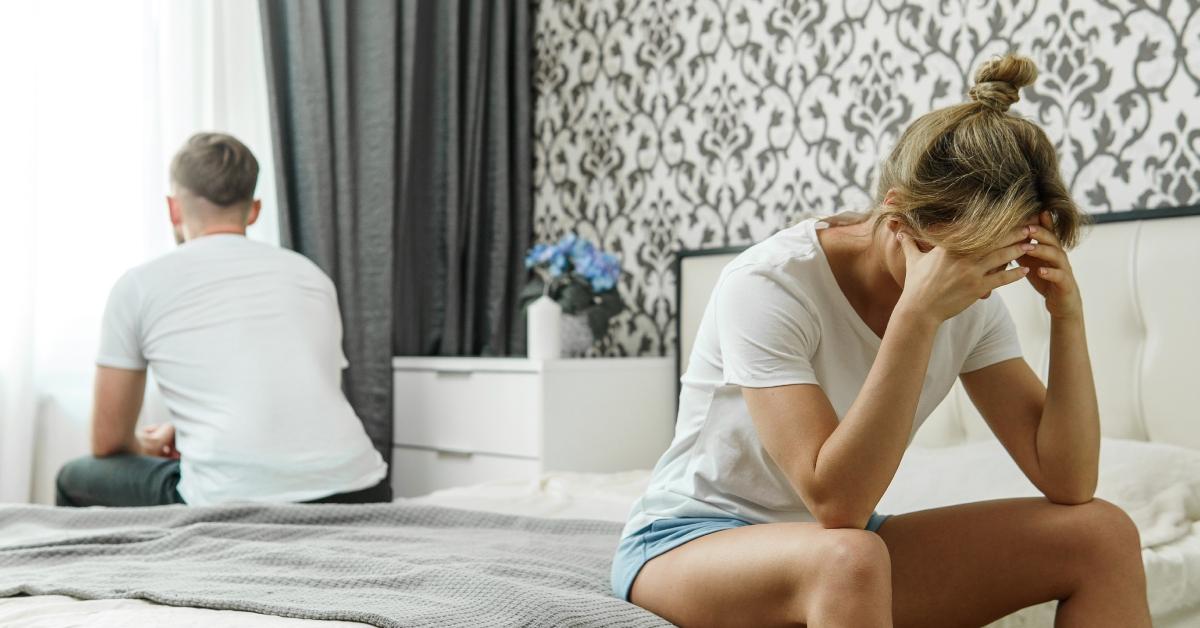 Article continues below advertisement
Woman says her partner lied to her for years about going to counseling and taking medication.
A woman named Melissa shared the following story on TikTok about how her former partner majorly deceived her but she didn't find out until after they were married.
She explained that she and this guy had fallen in love in college, but there were two problems from the start. First, Melissa was graduating before him and wanted to travel the world solo. He wanted her to invite him, but she didn't want to jeopardize his education, as he had worked hard to get into school.
The second problem was that they were never in an official relationship. "We couldn't get along enough to even be in a relationship," Melissa explained. "When things were good between us, they were amazing. It was so good. It was fun. It was sweet, it was good. And when they were bad, they were terrible."
Article continues below advertisement
That said, Melissa graduated and embarked on her new chapter. Meanwhile, he started counseling, taking medicine, and got a job. A year and a half later, they met up and he apologized to her for everything. They started talking again and their convos got flirty at times.
A few months later he called her and told her that he was still in love with her, but knew that she wanted to be on her own. He officially told her that he was letting her go.
Article continues below advertisement
Melissa wasn't thrilled by this and truly believed he had changed for the better. A month after they stopped talking, she knew she wanted him. "I showed up at his apartment and I asked instead of letting me go, what if we just gave this a real chance," Melissa recounted. He said yes.
At first, their relationship was everything Melissa had ever dreamed of. "I just did not know that I could be this happy," she recalled.
It's unclear how long they were dating, but eventually, he popped the big question.

Article continues below advertisement
"When he asked me to marry him, I said yes because he was my favorite person in the entire world. I laughed harder with him than I had ever laughed with anyone," Melissa continued.
But unfortunately, then he ran into some bad luck. He lost his job and his ability to get medicine. His housing situation was also in limbo. Melissa knew she had the resources to help him, but in order for him to have access to them, they had to get married sooner rather than later.
That said, they tied the knot pretty quickly and Melissa got him set up with her health insurance. A couple of weeks into their new marriage, he laid on the bed and laughed at her.
"I cannot believe that you are this stupid," he said to her, seemingly ready to come clean. The truth was that he was never actually in counseling, was not taking medicine, and didn't need her health insurance. He claimed he put this act on because he knew she wouldn't love him if he had been honest.
Article continues below advertisement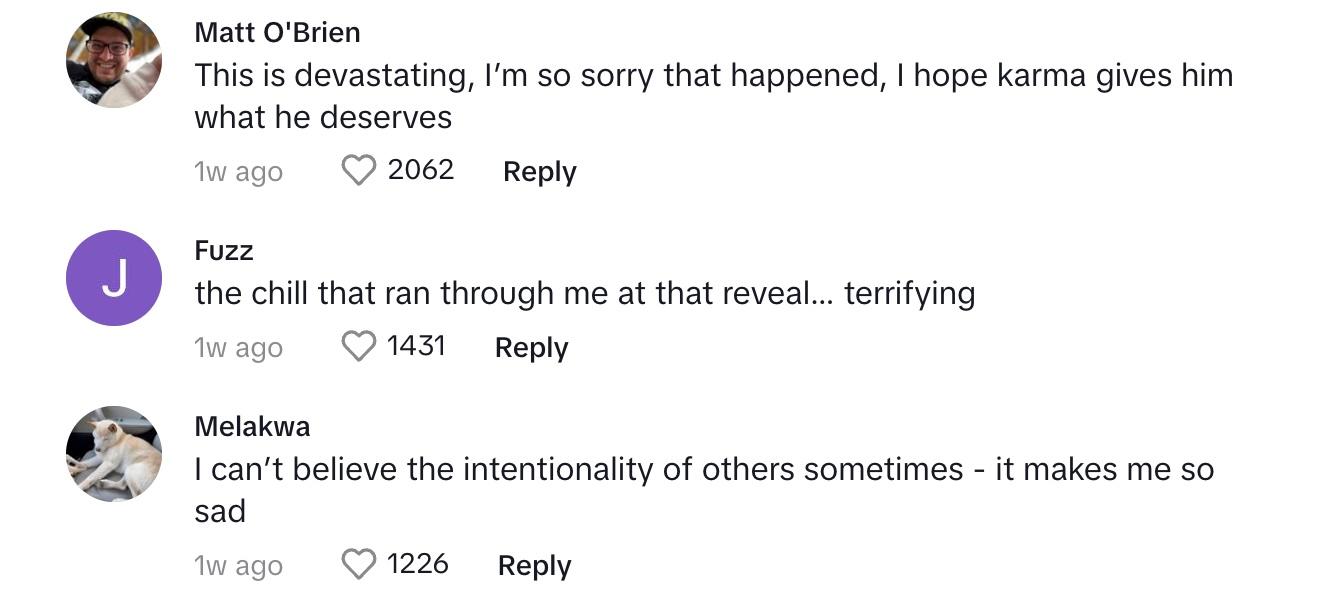 Melissa was shocked, especially since she had seen him take medicine and he had asked her not to talk to her for an hour a week during his counseling session. Apparently, the medicine he took in front of her was just an old prescription for antibiotics that he filled up with ibuprofen pills. For the counseling, he told her "I just don't talk to you for an hour a week."
Article continues below advertisement

In the comment section of Melissa's video, people felt for her.
"My entire body ran cold when you revealed he was acting the entire time. I can't imagine the absolute horror, I hope you are doing okay now," wrote one user.
Others referred to his actions as "terrifying." One user even said: "Ppl write books with this kind of plot twist."
Article continues below advertisement
Fortunately, Melissa seems to be in a much better place today. In the TikTok above, she gives an update on what happened in their relationship after he told her the truth.
In her caption, she reminds viewers: "Please know you are worthy of love. If someone doesn't love you, It is a them problem.Your life is an important thing to protect. There is hope and healing beyond the breaking."