"I've Realized My Wife Is a Predator" — Man Says His Older Wife Preyed on Him as a Teen
One man finally came to terms with that fact that his wife, who began dating him when he was underaged, was a predator. As a father, he is disgusted.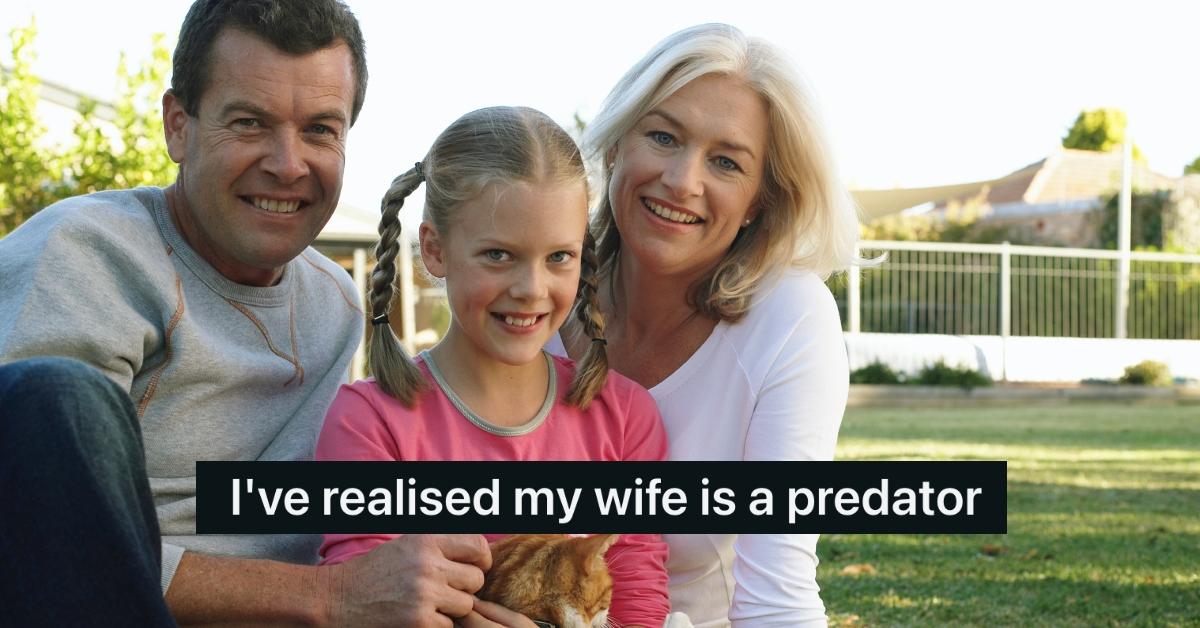 When you become a parent, your perspective on many things change. There are things that you may have done as a child that you would never want your child to do today. That said, one dad just realized how disgusted he would feel if his 13-year-old daughter began dating someone much older while underaged, as he had previously done.
Article continues below advertisement
But what made this realization even more jarring is the fact that the older woman he began dating as a young teen is his current wife and mother to his daughter. He shares his story below.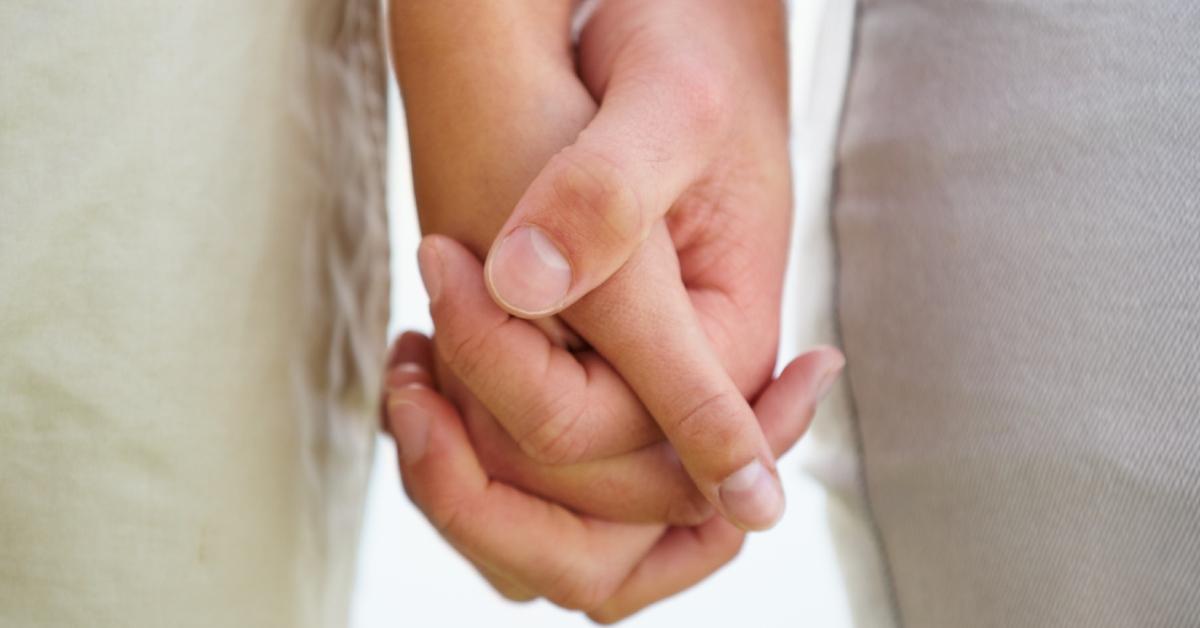 Article continues below advertisement
A man says he just realized his wife was a technically a predator when she started dating him.
Reddit user u/hrowaway3837276 took to the platform to reveal that his past actions were coming back to haunt him now that he is a father. He now realized that he had been groomed as a child.
He explained that when he was in high school, his school had a mentor program where previous students would come help the freshman class adjust to their new environment.
(For reference, the OP is believed to live in the United Kingdom, where 12 years old is typically the age one starts high school.)
Article continues below advertisement
That said, when he was 12, he was paired up with a woman who was 18 years old. They got along well.
"I was a shy kid and struggled with school but she basically took me under her wing," he wrote.
However, he added that his now-wife definitely had a different type of relationship with him than other mentors had with their mentorees.
"It started normal, but slowly got more inappropriate," he wrote.
Article continues below advertisement
He revealed that when he was 14 years old and she was (*checks math*) 20 years old, they started dating in secret. Two years later when he turned 16, they went public with their relationship. Per grooming laws in the U.K., underage is anything under 16 years old.
By the time the OP was 19 years old, they were already married and had given birth to their daughter.
He noted that his parents never had an issue with their relationship and at the time, "it all seemed so normal" to him.
Article continues below advertisement
But fast-forward to the present day and he's starting to see the relationship differently. Especially now that his daughter is around the same age he was when he first started dating her mom.
"Just imagining it happening to my daughter makes me feel so disgusted," he wrote.
In terms of how he felt about his wife, he said: "I love her, I'm so happy with her. I don't want to lose her, but I feel so angry and disgusted. I don't know how she could do that, but then I can't imagine life without her and especially our daughter. It feels so horrible but it's not like I can do anything about it. I don't even know if I want to. It's just not fair."
Article continues below advertisement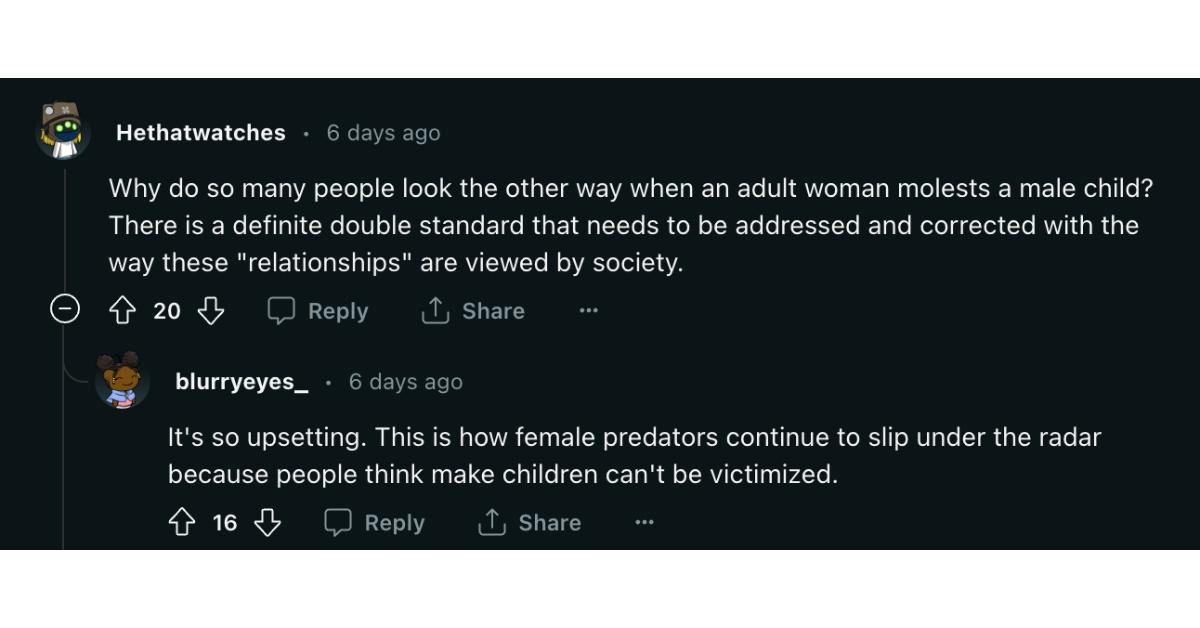 In the comment section, users had all types of thoughts on the matter. Some claimed his wife had raped him.
Article continues below advertisement
Some brought up the fact that when women molest young boys, it often flies under the radar. But when men molest young girls, it is given immediate attention.
And others claimed he should distance himself from his wife.
It seems like the only sound advice he received was to go to therapy.
This definitely is a tricky situation indeed. And perhaps letting strangers weigh in on it isn't always the route to go. We hope the OP is able to address the situation with his wife and do what's best for their daughter.