Jenny Slate Says 'Marcel the Shell With Shoes On' Is a "Detailed, Painstaking Piece of Work" (EXCLUSIVE)
Jenny Slate, who voices Marcel, spoke with 'Distractify' about 'Marcel the Shell With Shoes On's' lengthy journey to the big screen.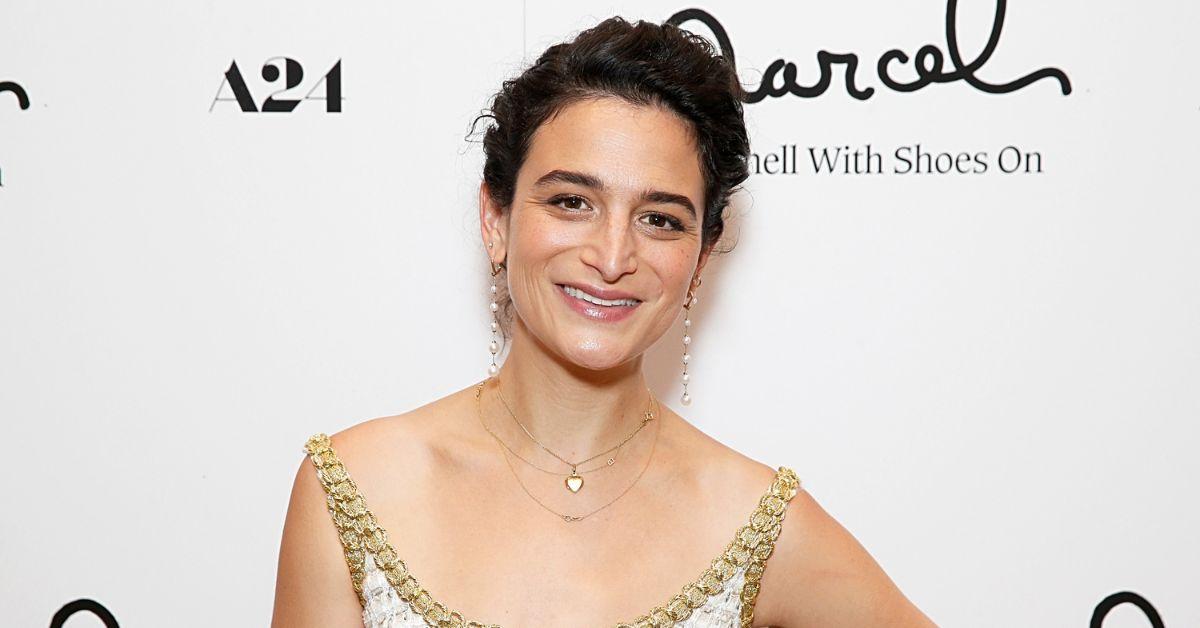 If you're looking for a heartfelt comedic tale with an adorably quirky main character in search of his long-lost family, say no more. Marcel the Shell With Shoes On, in theaters on June 24, spotlights a one-inch tall talking shell character named Marcel.
Voiced and written by actress and comedian Jenny Slate, Marcel sees the world through his one giant eyeball, wears two enormously large shoes (which would be totally normal if he wasn't a shell!), and has a small social circle limited to his grandmother Connie, and their pet lint, Alan.
Article continues below advertisement
In the movie, Marcel and Connie used to be a part of a sprawling community of shells, but after a mysterious tragedy struck, they were relocated to some quasi-lodging facility known as an Airbnb. Fortunately, a documentary filmmaker discovers them during this stay and features them in a short film. Not only do Marcel and Connie become instant internet celebrities, but all this publicity brings them one step closer to finding their family.
Distractify recently spoke with Jenny Slate, who has joined Tillamook for a digital advertising campaign, about her role as Marcel. (PSA: Jenny is passionate about Tillamook's extra creamy ice cream and believes its decadence makes it perfect for sharing.)
During our chat, she remarked on the great lengths it took to this bring this film to fruition and how Marcel the Shell isn't just a movie but also a "handmade experience."
Article continues below advertisement
'Marcel the Shell With Shoes On' took seven years to finish.
Marcel the Shell With Shoes On was by no means a rushed project. And the fact that it took seven years to create is just a testament to the film's thoughtful storylines and rich detail.
"It took a long time because first of all, stop motion animation takes a while," Jenny told Distractify exclusively, adding, "and we weren't with, like, a big studio."
Article continues below advertisement
In fact, the film was independently financed. And while their crew was limited and they lacked the latest in special effects technology, the finished product is all the more personal for it.
"It really was a much more handmade experience," the Everything Everywhere All at Once star said.
But also adding to their production time was their dynamic storyline. Jenny, alongside director Dean Fleischer-Camp (to whom she was married from 2012 to 2016) and Nick Paley, all served as the film's writers. Their script was never set in stone, however.
"The story was based on a treatment that we wrote. So really just like a long, long, long written out document saying what we thought the story would be," she explained.
Article continues below advertisement
As a group, they consistently improvised to see what worked and what didn't. "[Dean], our producer Elisabeth Holm, and [Nick] and I would all go through what had been recorded and then oftentimes craft a script based on what was already there and be like, 'OK, that was really good. We'll keep some of this audio, but we have to go back in and make sure that Marcel says this and that his grandmother says that," Jenny continued.
Article continues below advertisement
The film, which runs for an hour and 29 minutes, was truly a labor of love for the Parks and Rec alum. "It is a detailed, painstaking piece of work, especially on Dean's part and on the part of Kirsten Lepore, our animation director, Jenny said. "I think you can see that detail and richness in the final film."
But if you've been a fan of Jenny's for a while, you might have already been introduced to Marcel a few years back.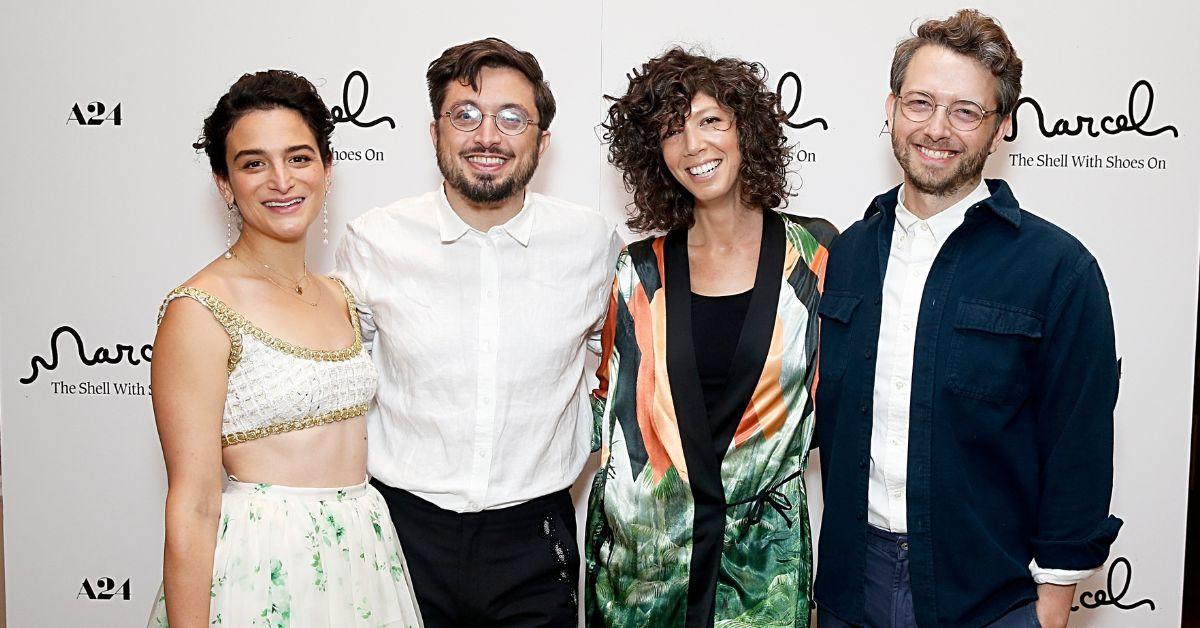 Article continues below advertisement
Jenny Slate created and inspired the character of Marcel the Shell.
Back in 2010, Jenny started using the voice that would later become Marcel's. As she previously said on The Ellen Show, she naturally started speaking in this iconic voice while feeling very small in a crowded room consisting of mostly men.
At the time, she was married to Dean, and together they developed the character of Marcel to embody this voice. Dean then started sharing short clips of Marcel on YouTube (the first is below!), and audiences quickly fell in love with the adorable shell.
Article continues below advertisement
The following year, Jenny and Dean released the book Marcel the Shell With Shoes On: Things About Me. Then in 2014, they released a second book, Marcel the Shell: The Most Surprised I've Ever Been. Around that time, they also started plotting Marcel's journey to the big screen.
You can watch more videos of the early Marcel here. You can also catch him on the big screen in select theaters starting June 24.