Quarterback Marcus Mariota Is Off the Market! Here's the 4-1-1 on His Spouse
Who is Marcus Mariota's wife? The 'Quarterback' subject and Philadelphia Eagles player has been coupled up with his spouse for nearly a decade.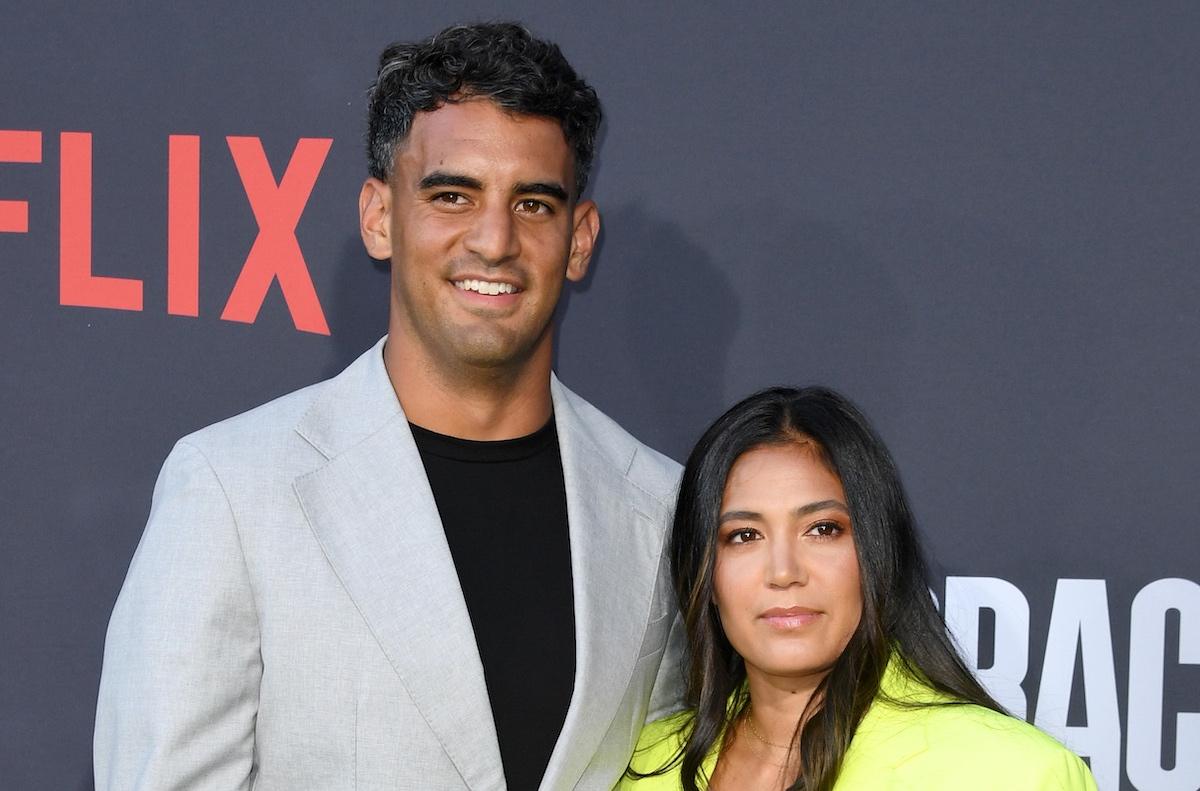 There is no denying Philadelphia Eagles quarterback Marcus Mariota's skills on the football field, but for some fans, the NFL star's life off the field is a bit of a mystery.
Article continues below advertisement
As it turns out, the Netflix Quarterback subject's wife has an impressive sports background of her own.
Below, we take a look at everything you need to know about Marcus's adorable family.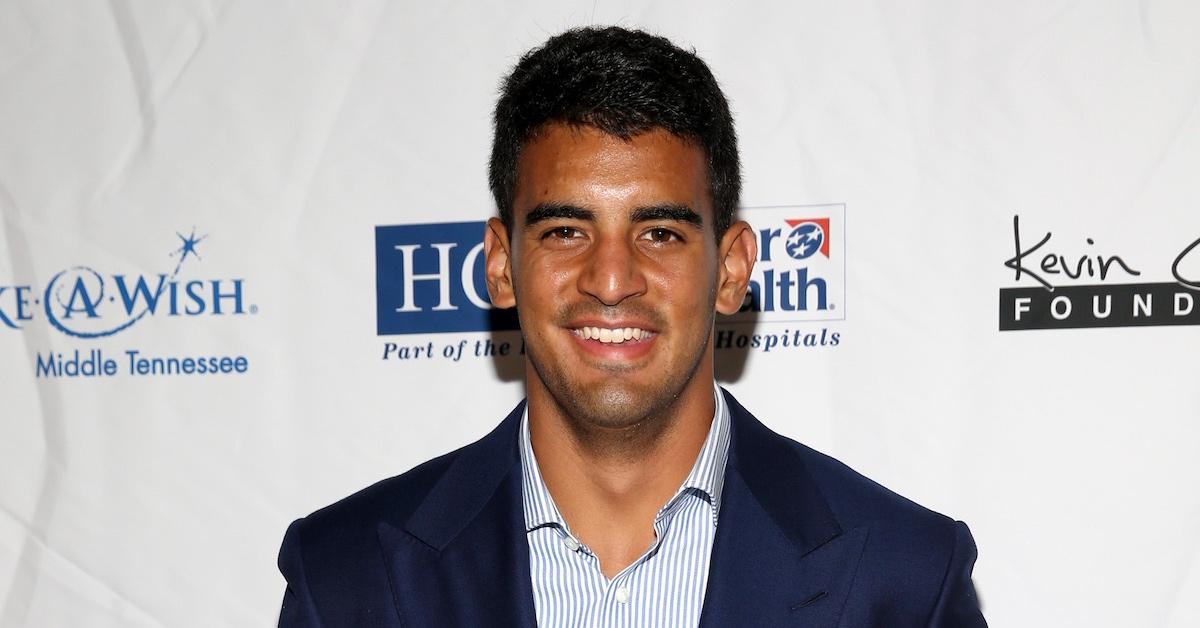 Article continues below advertisement
Marcus Mariota's wife, Kiyomi Cook, was his college sweetheart.
From college sweethearts to lifetime partners! In case you didn't know, Marcus has been off of the dating market for quite some time.
Per DucksWire, Marcus and Kiyomi tied the knot in July 2021 in Oahu, Hawaii. This follows the pair announcing their engagement in June 2020, via their Instagram page for their two dogs, Jaqua and Swoosh.
People also shared that the pair initially started dating in 2015 after meeting a year before at their alma mater, the University of Oregon.
Like Marcus, Kiyomi is also passionate about sports. According to her LinkedIn profile, Kiyomi was on the University of Oregon's women's soccer team throughout her college career.
Article continues below advertisement
Additionally, Kiyomi moved on to intern for Student Sports from May 2016 to June 2016. Spectator Sports is described as "a multi-media experiential marketing organization dedicated to the student-athlete" that stands by its mission of "serving students who compete in sports."
Article continues below advertisement
Kiyomi later moved on to coaching soccer at the University School of Nashville from September 2015 to December 2019 and the Father Ryan High School from June 2016 to December 2020, both located in Nashville.
Article continues below advertisement
As of now, Kiyomi has seemingly left her coaching days behind her. People shared that Kiyomi currently serves as the social media director for Marcus's foundation Motiv8, with the sole mission to "empower today's youth through academics and the power of sport."
Kiyomi Cook Mariota and Marcus Mariota share one child.
First comes love, then comes marriage, and then a baby! In a Dec. 19, 2022, Instagram post on the Motive8 foundation's page, the couple announced that they've expanded their family with a daughter named Makaia Kei Mariota.
Article continues below advertisement
In a beautiful carousel post, the pair shared a family photo with Kiyomi cradling the infant and Marcus embracing Kiyomi, a shot of the gorgeous baby in Marcus's football helmet, and a solo photo of the baby girl resting in an adorable white ensemble.
"December 7th, 2022. Marcus and Kiyomi welcomed their daughter Makaia Kei Mariota into the world 💕 officially a #girldad," read the caption.
Between their gorgeous daughter and their adorable pups, this couple certainly has their hands full. But it's clear that Kiyomi is standing by her man and watching him live out his dreams. As she says in Netflix's Quarterback documentary, which released in July 2023: "I know what I signed up for."