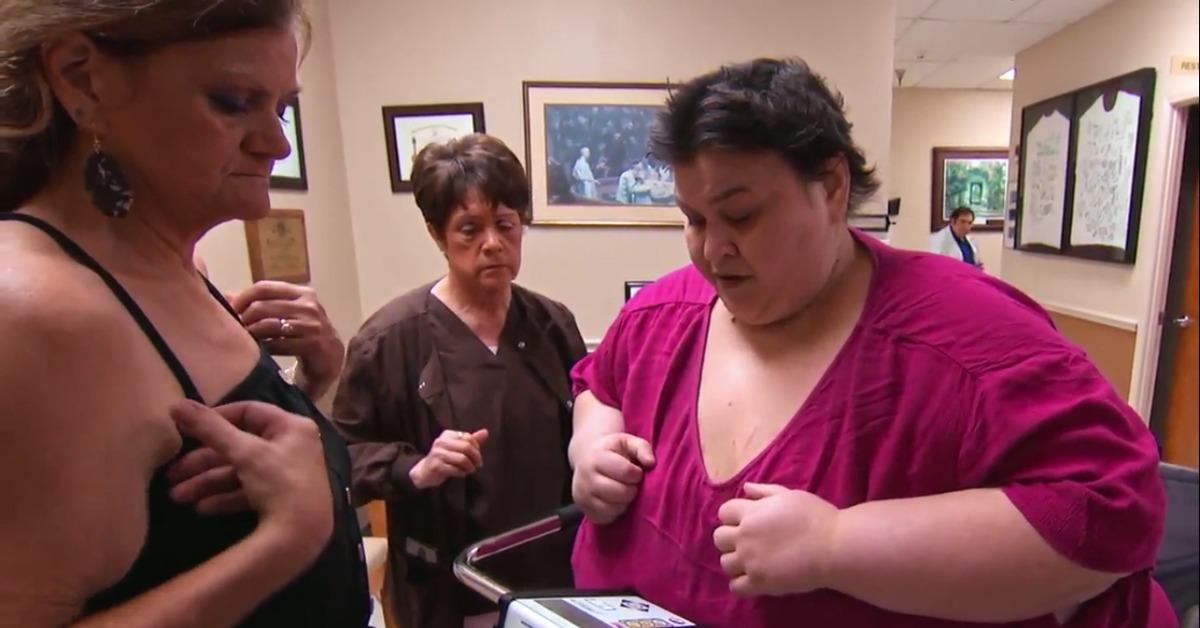 Margaret Wants to Get Healthy on 'My 600-Lb Life' — Where Is She Now?
Spoiler warning: This article contains spoilers for the Jan. 5, 2022 episode of My 600-lb Life.
It's not often that My 600-lb Life episodes feature truly bedridden patients, but in the Jan. 5, 2022 episode, Margaret Johnson is reliant on remaining in her bed or a wheelchair more often than not. She can sit up on her own if needed, but even when she has physical therapy, she can't move all that much while in bed. So, where is Margaret from My 600-lb Life now?
Article continues below advertisement
In the episode, Margaret explains why she weighs more than 700 pounds, and as far as stories go on this show, it's one of the most heartbreaking by far. She explains that her food issues began as a small child when her father, who she says was 1,000 pounds, ate most of the food in the house. Margaret and her siblings nearly starved as a result.
So by the time Margaret was able to start sneaking into the pantry or refrigerator to steal some of her father's food, it became a way to get back at him. By the time she was six years old, Margaret weighed more than 100 pounds. From there, her weight increased every year. She was also consistently verbally abused by her father, which only made her reliance on food for comfort stronger.
Article continues below advertisement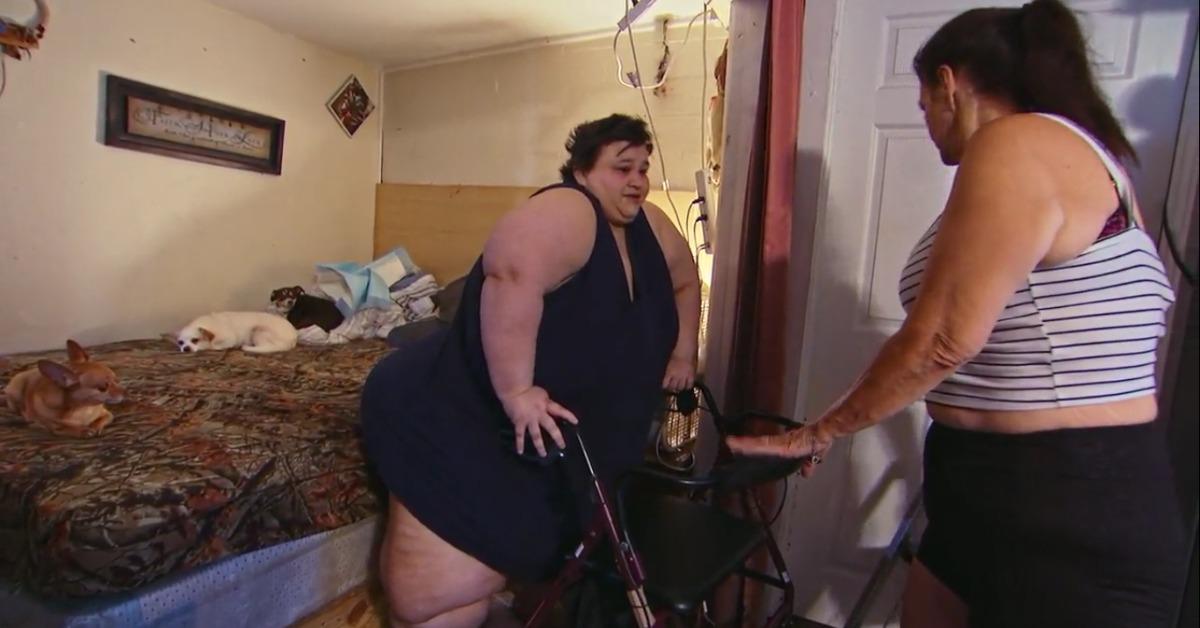 Margaret and her mother have a close relationship in her 'My 600-lb Life' episode.
Margaret explains in the episode that her mom, Millie, had gastric bypass surgeries years ago. Even so, her mom has given in to Margaret's cravings for unhealthy food. And at times in the episode, Margaret's mother alternates between treating Margaret almost like a child and lashing out at her out of frustration.
Article continues below advertisement
Margaret's mother is her primary caretaker, and she is there with Margaret for her doctor appointments and follow ups. She seems genuinely excited for Margaret when they learn she lost 100 pounds while scaling back on her calorie intake at home. Her mom assures Dr. Now that she will continue to urge Margaret to eat healthy foods and move forward with her weight loss in order to qualify for bariatric surgery.
Article continues below advertisement
Where is Margaret from 'My 600-lb Life' now?
There are times in the episode when Margaret relapses on her progress. There's a scene where a pair of physical therapists come to her house to work with her and she sends them away at first, but after reconsidering, she allows them in and they have a session while Margaret lays in bed. And after Margaret learns of her 100 pounds weight loss on her own, she's encouraged to keep working hard.
"I know this is my last chance to turn my life around," Margaret says of getting the surgery. "So I'm not going to mess this up. I'm gonna do all the things I should be doing and I'm not gonna let up no matter what, because now I can see the light at the end of the tunnel. And I'm just running faster towards it."
Article continues below advertisement
There doesn't seem to be a public social media account associated with Margaret, so she may be keeping her life private since she filmed My 600-lb Life. But, given her progress in her episode, it's totally possible that Margaret is now living a much healthier lifestyle.
In the episode, Margaret does have a setback when she has an appointment with Dr. Now and finds out she's lost only five pounds since her previous appointment. It seems like Margaret might give up altogether, but she eventually gets back on track and she qualifies for her surgery. Hopefully she remained on the road to her goal weight and lifestyle after filming ended.
Watch My 600-lb Life on Wednesdays at 10 p.m. EST on TLC.