Mariah Carey's Memoir Is Hitting Bookstore Shelves Soon, and We're Already "Obsessed"
When is Mariah Carey's memoir release date? The "All I Want For Christmas" singer's book, 'The Meaning of Mariah Carey,' is coming out in late 2020.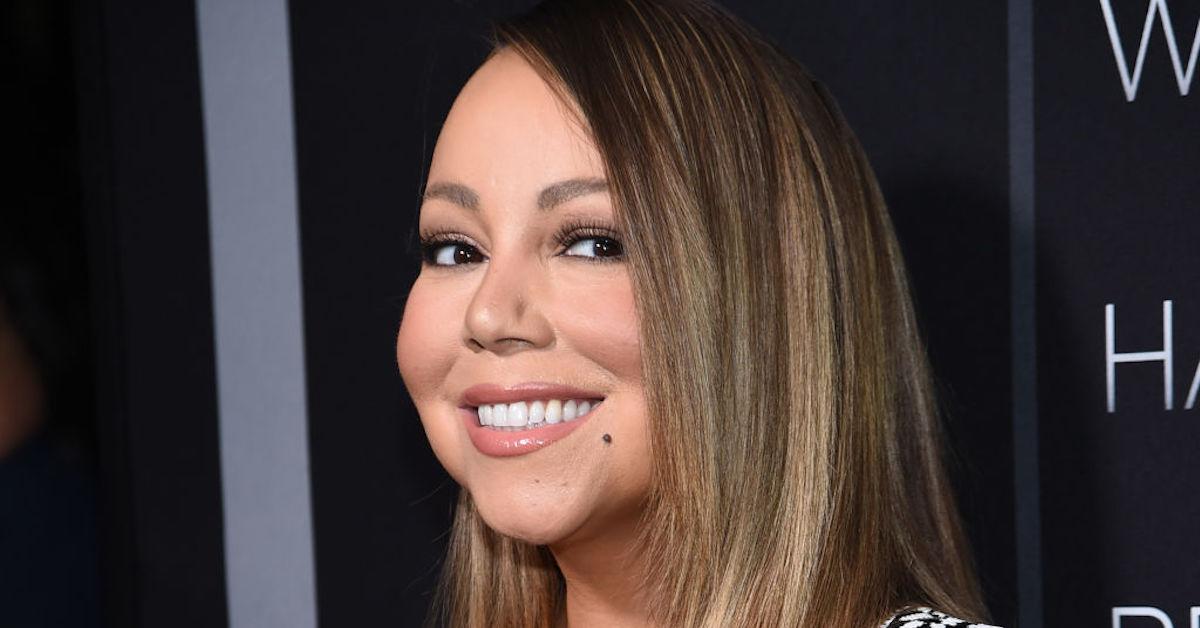 Five-time Grammy-Award-winner Mariah Carey is finally unleashing a memoir about her tumultuous (yet incredibly fabulous) life, called The Meaning of Mariah Carey. The pop singer and Christmas icon says the book will unveil the ups and downs of her life in the spotlight, according to TODAY, and she just recently added her "finishing touches" to the book.
Article continues below advertisement
Fans of the 50-year-old legend are heavily anticipating Mariah Carey's memoir release, and we're excited to say the page-turner is going to be available in just a few months. The book's 2020 release date will undoubtedly bring a little bit of much-needed fabulousness to a somewhat bleak year.
Article continues below advertisement
When is Mariah Carey's memoir officially coming out? We're excited to say it's soon.
Although we were basically convinced that 2020 was a total bust, it seems as though there may be a silver lining to the otherwise horrific year. According to The Hollywood Reporter, Mariah Carey's memoir will be hitting shelves on Sept. 29, 2020, and customers that would like to secure their copy can pre-order it as of right now.
The Meaning of Mariah Carey will be available in print, and via Audible, which will be narrated by Mariah herself with songs woven into the dialogue. This will be one of the first book titles to debut from Andy Cohen's publication company, Andy Cohen Books, and needless to say, we're stoked to hear what the "Always Be My Baby" singer has to say about herself... though we may already have a general idea.
Article continues below advertisement
What can fans expect from 'The Meaning of Mariah Carey'?
To write her book, Mariah teamed up with longtime writer Michaela Angela Davis, according to People. In addition to sharing the ins and outs of Mariah's career path, the book has been described as, "an improbable and inspiring journey of survival and resilience as she struggles through complex issues of race, identity, class, childhood and family trauma during her meteoric rise to music superstardom."
Article continues below advertisement
"The book is composed of my memories, my mishaps, my struggles, my survival and my songs. Unfiltered, I went deep into my childhood and gave the scared little girl inside of me a big voice. I let the abandoned and ambitious adolescent have her say, and the betrayed and triumphant woman I became tell her side," the singer said in an Instagram post.
While we're hoping for a full chapter on the songstress' relationship with Nick Cannon, we might not get one, as their breakup was apparently pretty messy. But, since it seems as though she's truly airing out her grievances, fans may get lucky. However, we won't know what the pop singer will reveal about her private life until we finally get to tear through it this September.
Article continues below advertisement
The release of The Meaning of Mariah Carey is truly one of the greatest things to happen in 2020. The pop singer has waited long enough to air out her dirty laundry... and we seriously cannot wait.