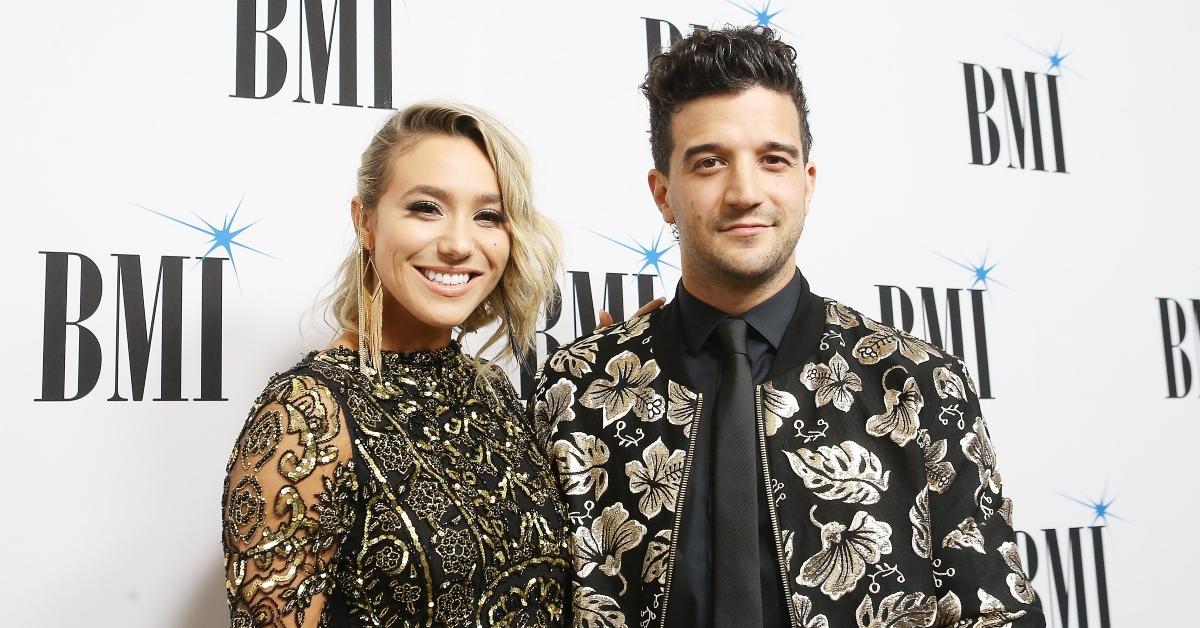 'Dancing with the Stars' Performer Mark Ballas Is Married to a Successful Singer-Songwriter
Nearly 16 years after his first appearance on Dancing with the Stars, pro dancer Mark Ballas announced his departure from the Emmy-winning reality competition series. With 20 seasons and three Mirrorball trophies under his belt — which he won alongside Olympic ice skater Kristi Yamaguchi (Season 6), Olympic gymnast Shawn Johnson (Season 8), and TikTok star Charli D'Amelio (Season 31) — the accomplished performer decided to turn in his dancing shoes in March 2023.
Article continues below advertisement
"I started this journey when I was 21, 22 and honestly being able to dance and perform for you fans — you guys are the best fans," he said at the Las Vegas stop of the Dancing with the Stars Live 2023 tour, per Deadline.
"My mom is here tonight. My dad is here tonight. My wife is here tonight. My wife's mom and dad are here tonight. I just want to finish by saying, this will be the last time you see me dance in this capacity. I'm coming to a close tonight. This is going to be my last dance," Mark Ballas concluded.
Though many DWTS superfans were crushed by Mark's announcement, which puts an end to his lengthy career of televised twirling, others were simply curious to know more about his wife. Who is the mystery woman?
Article continues below advertisement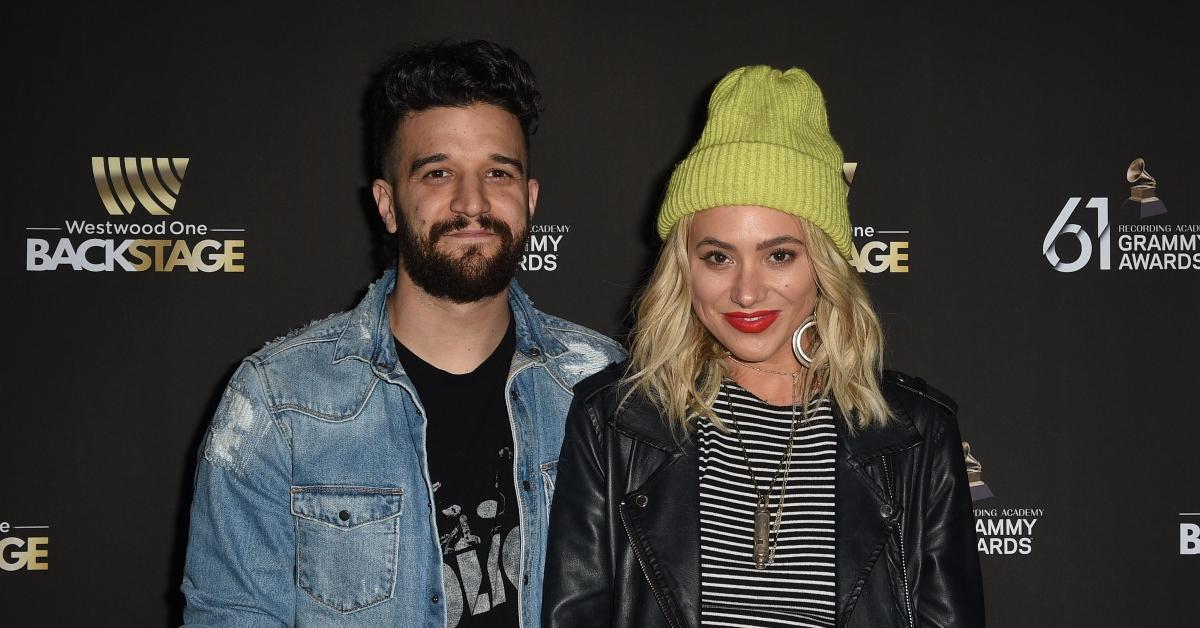 Professional ballroom dancer Mark Ballas wed his wife, BC Jean, in 2016.
While we know Mark Ballas has moves on the dance floor, he apparently also has moves in his love life, as he's been with singer-songwriter BC Jean — born Brittany Jean Carlson — since 2012. The two officially tied the knot in November 2016 in Malibu, Calif.
"We met at a singer-songwriter night at a mutual friend's house," BC Jean said in an interview with Riff Magazine. "It was kind of like a fun party night where singers and musicians would get up and perform."
Article continues below advertisement
When Mark — who's also a skilled singer and guitarist — first arrived, BC took the stage, leaving him stunned by her powerful vocals. "Right when I got there, the whole room was just watching this girl on stage, and she was killing it," he told Riff Magazine. "Her voice gave me the feels of a Janis Joplin. I was just blown away."
He just had to know her. Inevitably, the two exchanged numbers, falling for each other almost immediately. "We realized we had great chemistry both on and off the stage," BC said.
In 2015, the two musicians and lovers came together to form the indie band Alexander Jean, which combines both of their middle names, per People.
With a "'70s-meets-'90s" sound, Alexander Jean has released an EP, Coming Down, as well as singles like "The Way You Move" and an acoustic cover of Queen's "Another One Bites the Dust."
Article continues below advertisement
BC Jean is responsible for one of Beyoncé's biggest hits.
With lyrics like "I'd listen to her / 'Cause I know how it hurts / When you lose the one you wanted / 'Cause he's taken you for granted / And everything you had got destroyed," Beyoncé's tune "If I Were a Boy" hits us hard in the feels. As it turns out, the painful story of "If I Were a Boy" belongs to BC Jean.
After a heartbreak, BC wrote the hit song, thinking her emotional lyrics would only ever leave her voice box. Apparently, Queen Bey's people are quite pushy.
Article continues below advertisement
"I wrote from such personal experiences, I never imagined that someone else would ever want to sing about my ex-boyfriend!" she told Songwriting Magazine.
"So I was like, 'Tell her, thank you,' but they were like, 'No, you don't understand, she has to have this song!' Then I got lots of calls from lots of people being very, very persuasive, and the next thing I know, Beyoncé is singing the song and I'm getting signed to Clive Davis' label, J Records," she detailed. A win-win for everyone!
Article continues below advertisement
Do BC Jean and Mark Ballas have kids?
As of right now, 36-year-old Mark and 35-year-old BC don't have any children. However, in a 2017 interview with Entertainment Tonight, the two relayed that babies are a part of their five-year plan (though this was over five years ago).
"We don't want to be old parents," Mark shared.
"The kid's going to have to go on the road with us, that's the only thing," BC said. "We're like, 'OK, if we have children, how do we do it?' [Mark's] like, 'Our music career's going to be over, we're not going to be able to do this.' And I was like, 'No, I'll be pregnant on stage. Let's do this!'"
Mark — who, like his wife, was an only child — revealed that he wants three kids.
"I would like a boy and a girl," BC said. "But you don't know what's going to happen, so … let's start with one. We'll see what happens." It is important to note that Mark and BC have a fluffy child — their beloved pup Hendrix.