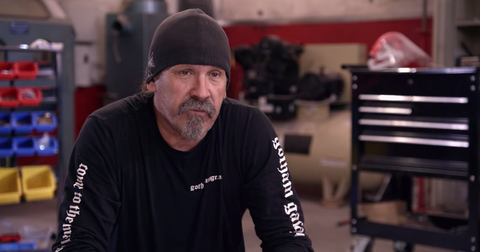 Meet 'Car Masters' Head Honcho, Mark Towle
By Pippa Raga

Updated
Netflix is proving that there's no reality genre that they can't master. The streaming platform has a growing collection of reality TV shows centered around cars, like Fastest Car and more recently, Car Masters: Rust to Riches.
Car Masters: Rust to Riches, which just premiered its second season, follows the Temecula-based Gotham Garage crew as they overhaul eclectic vintage cars and trucks. The ragtag garage crew buy broken down, neglected classic cars for "$500 to $1,000 and then turn it into a bada** car" that they can flip for six-figure prices.
There's no doubt the Gotham Garage team is highly skilled at what they do. Each member of the garage team is also an endearing and affable character and none more so than their founder and leader, Mark Towle.
Keep reading for everything you need to know about Car Masters' Mark Towle, plus how he got his start in the business, and how you can get your very own custom creation from the garage.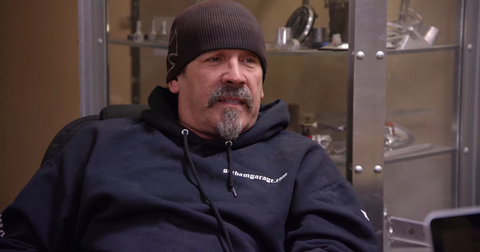 Who is 'Car Masters's Mark Towle?
Mark Towle is the founder and owner of Gotham Garage and one of the primary stars of Car Masters: Rust to Riches. Growing up with a single mom and three other siblings wasn't easy for Mark and the family was often strapped for cash.
As a child, Mark spent a lot of time dumpster-diving with his best friend, and together, they scavenged broken gadgets and toys, which they would re-design and re-build into newer, cooler toys.
These early years of making something out of other people's "trash" is what propelled Mark to become the specialized garage owner that he is today. But Gotham Garage wasn't built overnight and Mark certainly had to learn a couple of things on his way to the top.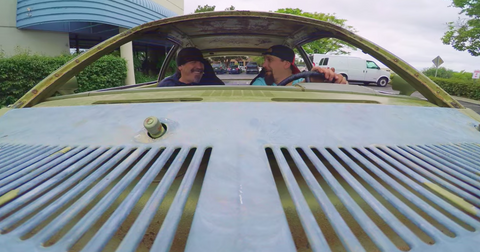 How did Mark get started in the car-flipping business?
Before he even had the idea for Gotham Garage, Mark spent years working in the entertainment industries as a prop maker. He also had the chance to build several movie and television cars, which led him to the realization that automobiles were his calling.
Mark started Gotham Garage so he could have the freedom to build his unusual creations. He never limited himself to just automobiles, and over the years he's built a veritable fleet of custom cars, boats, motorcycles and even one time, a helicopter. His professional motto is "If you can dream it, I can build it."
Mark's talents have been recognized before and Car Masters: Rust to Riches isn't even the first television show he's appeared on.
Mark has also been featured in TV shows and films like Kamen Rider Dragon Knight, Gearz, Jane Dixon Model Runway Spots, America's Most Wanted, and The Today Show, just to name a few.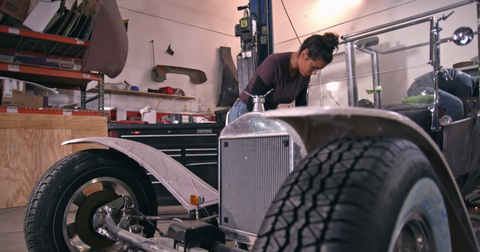 Here's how you can get your very own customized vehicle from Gotham Garage.
If you can dream it, Gotham Garage will build it. The garage's website lists a number of custom cars and motorcycles available for purchase, including a replica of the Mach 5 from the iconic anime series Speed Racer. All of the garage's cars and bikes are, of course, also customizable "to suit your inner spirit."
You can contact Gotham Garage through their company website or Facebook page. And to really get inspired for your custom auto-project, stream Season 2 of Car Masters: Rust to Riches on Netflix.