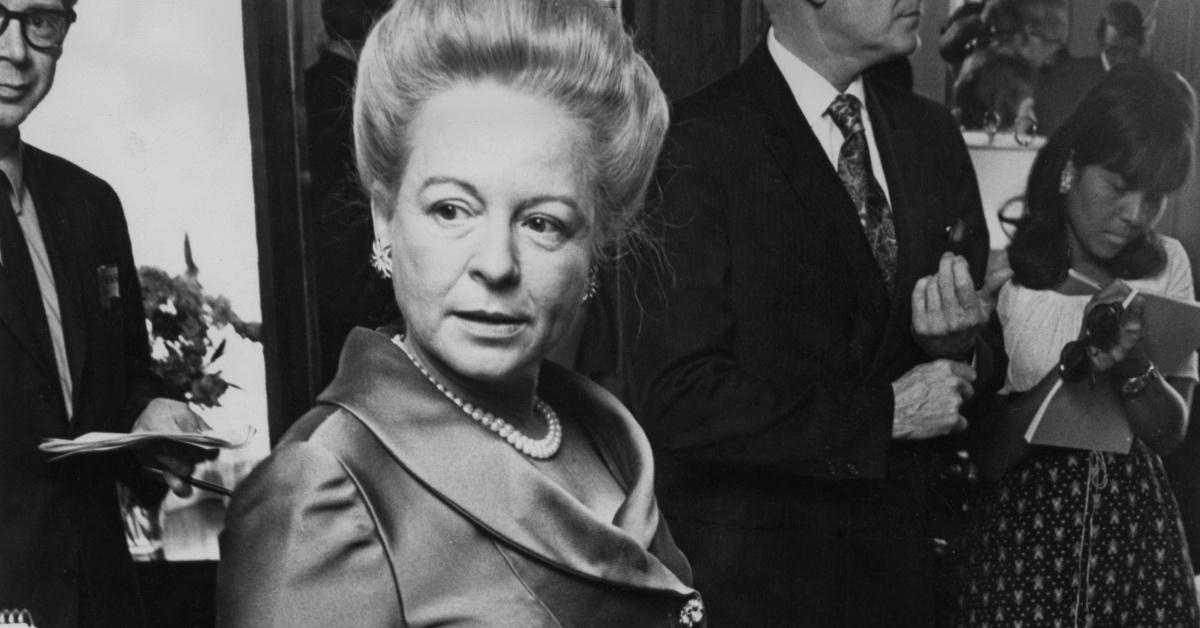 Martha Mitchell Had Two Kids — Here's What Happened to Her Daughter, Marty
Season 1 of Gaslit looks at the complications Martha Mitchell, the socialite frequently credited with breaking the news about the Watergate burglary, had to face during and after her marriage to former U.S. Attorney General John N. Mitchell.
As Season 1, Episode 8 shows, Martha managed to get through the unprecedented mud-slinging campaign. The divorce crippled her finances, however, and she received a bone marrow cancer diagnosis after starting a new, independent life.
Article continues below advertisement
Where is Martha Mitchell's daughter now?
Martha and John N. Mitchell, the first and only U.S. Attorney General to go to prison, had one daughter together. (Martha has an older son, Clyde Jay Jenning, from her first marriage with Clyde Jennings.)
Martha and Mitchell announced their separation in 1973, the same year the U. S. Senate Watergate Committee was formed. Their vastly different tempers and approach to the Watergate burglary brought the 15-year marriage to its knees.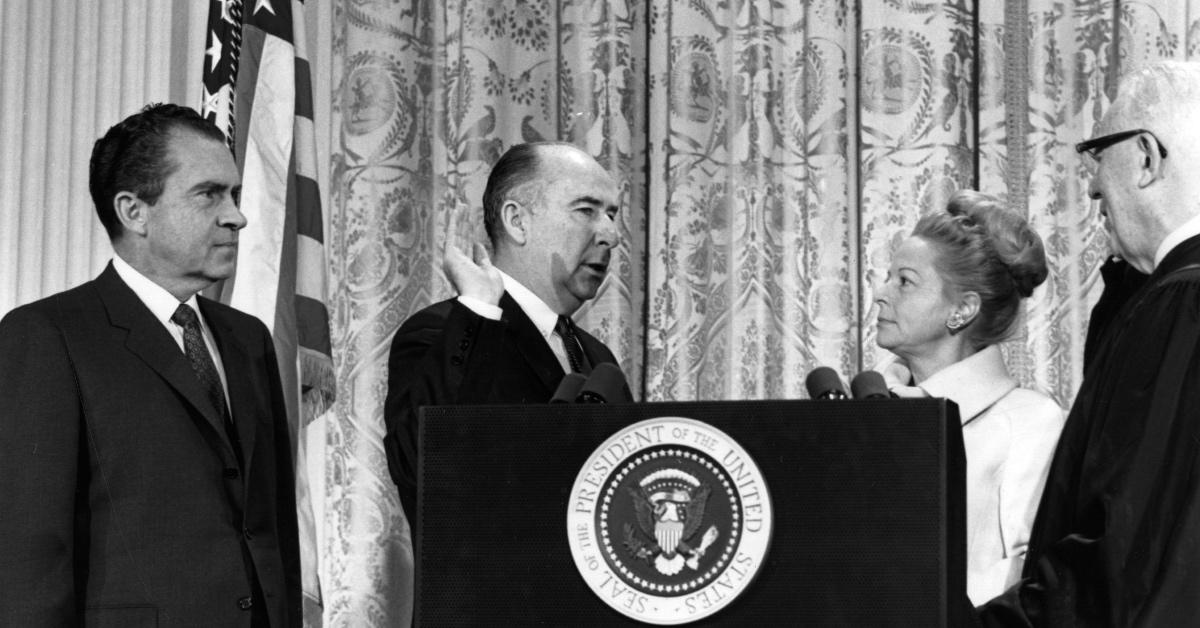 Article continues below advertisement
Martha's only daughter, Marty, was born on Jan. 10, 1961. Martha moved away from Washington D.C. soon after her split with Mitchell.
Her daughter, Marty, appears to have sided with her dad, however. Mitchell acquired custody of his daughter around the same time as the divorce proceedings wrapped up. According to the Sun, Marty attended the Stone Ridge Country Day School in Bethesda, Md., and Georgetown University before landing a job at Dean & Associates.
According to an archive New York Times article cited by The Cinemaholic, Marty was set to marry a man named Paul Savidge. She appears to have a marriage certificate dating back to March 1989. Neither of these statements could be corroborated at this time.
Article continues below advertisement
Season 1 of 'Gaslit' offers a tantalizing portrayal of Martha Mitchell's speedy fall from grace.
Enthusiastically hailed as a whistleblower, Martha semi-accidentally cemented herself as a pop-cultural icon thanks to her no-filter approach and insistence on keeping the members of the press she considered her friends up-to-date about her latest discoveries.
Article continues below advertisement
Often described as the woman to break the news about the Watergate burglary, Martha found herself in the eye of the storm in the 1970s, after recognizing James McCord, a senior security official in the CIA with close ties to the Mitchell family, on the cover of a newspaper.
To silence her, Mitchell more or less orchestrated a kidnapping, forcing Martha to stay locked up inside a hotel in Newport Beach, Calif. Despite the unprecedented complications, it appears that her daughter, Marty, sided with her father, Mitchell.
It's understood that Marty and Mitchell attended together Martha's funeral held at the First Presbyterian Church in Pine Bluff, Ark. The funeral was followed by a burial at the Bellwood Cemetery in Pine Bluff, Ark.
Article continues below advertisement
Season 1 of 'Gaslit' wrapped on Sunday, Jun. 12 , 2022. Will there be a Season 2?
The critically acclaimed mini-series focuses on the extraordinary life of Martha Mitchell. Starz is yet to announce its decision regarding the future of the show, though many fans worry that it might come to an end with Season 1.