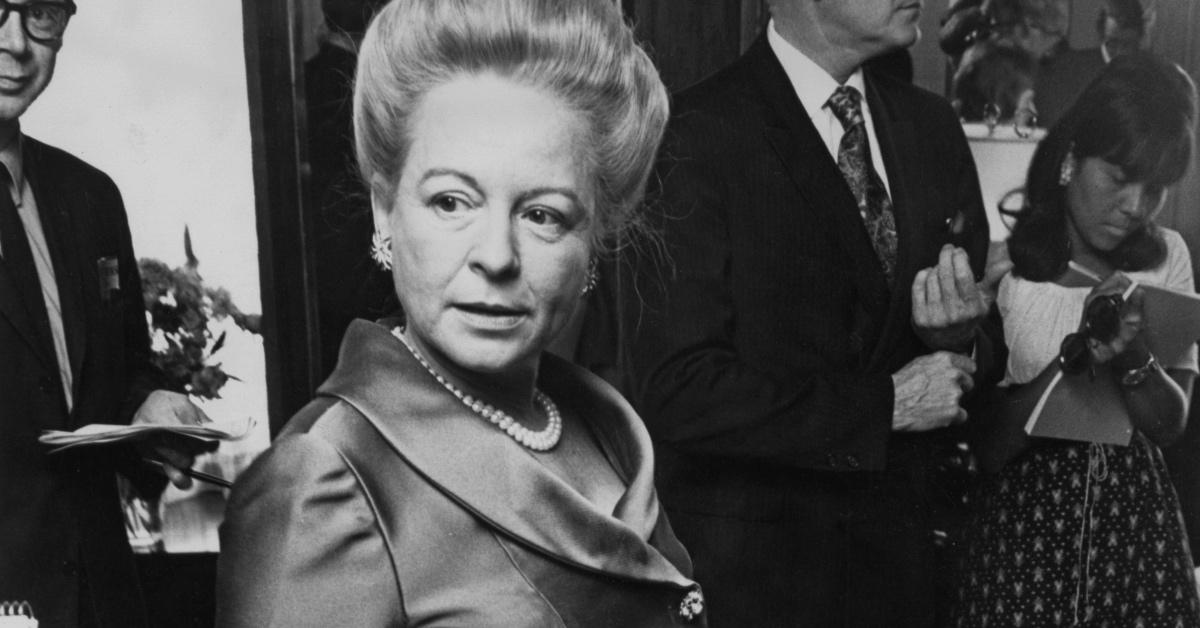 'Gaslit' Takes a New Look at Martha Mitchell's Extraordinary Life
The latest political thriller on Starz zooms in on the unusual story of Martha Mitchell, the wife of former United States Attorney General John N. Mitchell. Martha's unquenchable thirst for gossip earned her the nicknames "Martha the Mouth" and "The Mouth of the South."
A larger-than-life character, Martha entered the spotlight after trying to leak top-secret details about the Watergate scandal. How did Martha get kidnapped? Who was she?
Article continues below advertisement
Who was Martha Mitchell? Martha Mitchell was kidnapped and held hostage inside a California hotel for four days in 1972.
The subject of podcasts like Slow Burn: Watergate and books like Martha: The Life of Martha Mitchell, Martha worked as a Red Cross nurse's aide and a secretary before meeting her second husband, John N. Mitchell, in 1957.
Martha's love of bold statements triggered several controversies. "The Vietnam War stinks!" she told a reporter in 1970. But she is best remembered as the first Watergate whistleblower.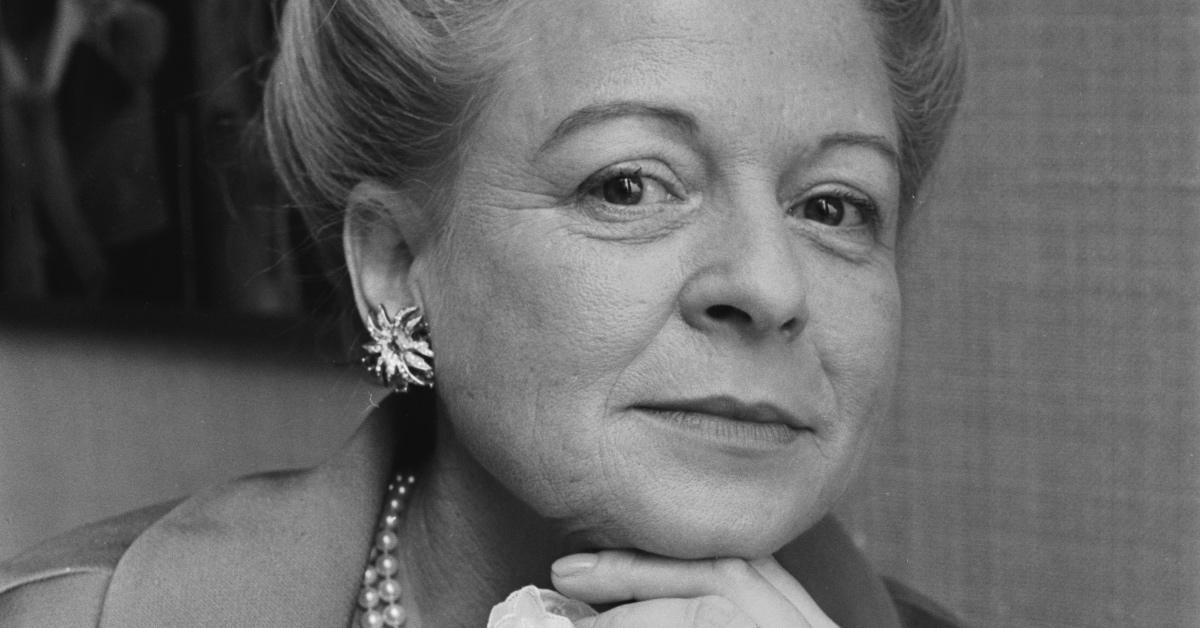 Article continues below advertisement
Martha spent four days inside a Newport Beach, Calif. hotel after her husband, who was ultimately sentenced to two and a half years in prison for his involvement in the Watergate break-in and subsequent cover-up on Feb. 21, 1975, tried to silence her.
John asked former FBI agent and CRP consultant Steve King to monitor Martha. Despite their best efforts, she got ahold of a copy of the Los Angeles Times on June 19, 1972. The day's paper delved into James W. McCord Jr.'s and four others' arrest after a break-in at the Democratic National Committee's headquarters at the Watergate complex in Washington, D.C.
Article continues below advertisement
A CIA officer, McCord used to work as a bodyguard for the Mitchell family. Martha immediately realized that the break-in was an inside job, and she tried to reach her husband. But one of the president's aides got in the way.
Article continues below advertisement
On June 22, 1972, Martha called Helen Thomas, a close friend and a reporter of the United Press. The phone call was abruptly interrupted. Marcia Kramer, an investigative and political reporter of the New York Daily News, managed to track Martha down.
As Martha revealed, King pulled out the phone cable, leaving her unable to relay the crucial details about the impending scandal. She tried to escape to the balcony, which resulted in a physical altercation. She later told David Frost she was put on tranquilizers against her will during her stay at the hotel room.
Article continues below advertisement
She was transported to Westchester Country Club in Rye, N.Y. afterward. The dissipation of her marriage soon followed. The divorce proceedings received a great deal of media attention, with several news outlets characterizing Martha as a habitual drunk and a notorious gossip.
Article continues below advertisement
As James W. McCord told The New York Times in 1975, Harry Robbins "Bob" Haldeman, who served as former U.S. President Richard Nixon's chief of staff between 1969 and 1973, was involved in "a great effort in the White House to discredit Martha Mitchell."
"If it hadn't been for Martha Mitchell, there'd have been no Watergate," Nixon acknowledged in the 1977 interview with David Frost.
What is 'Gaslit' about?
Martha was renowned for her strictly no-filter attitude and love of gossip. She became the subject of a vicious smear campaign aimed at discrediting her after the June 1972 break-in. Starz's political thriller, Gaslit, looks at her extraordinary life and tragic fall from grace.
Gaslit premieres on Starz on April 24, 2022.