Starz' 'Hightown' Has a Surprising Connection to Teen Drama 'Dawson's Creek'
Where is 'Hightown' filmed? The Starz drama, now airing Season 2, is the latest Hollywood production to have a Southern city double as Cape Cod.
We know it's set on Cape Cod, Mass.—a hot spot of the opioid crisis—but where is the Starz crime drama Hightown filmed? Why, Wilmington, N.C., of course!
Article continues below advertisement
Yes, there's a definite trend of Wilmington — a coastal city with a population of about 115,000—playing Cape Cod on TV and in film over the years. The 90s-era teen drama Dawson's Creek, for example, used Wilmington to depict the fictional Cape Cod community Capeside. The 2001 rom-com film Summer Catch, starring Jessica Biel and Freddie Prinze Jr., also had Wilmington doubling for the Cape. And Wilmington was even the filming location for a recent Cape Cod Potato Chips commercial!
Where is 'Hightown' filmed? More info about Wilmington, N.C.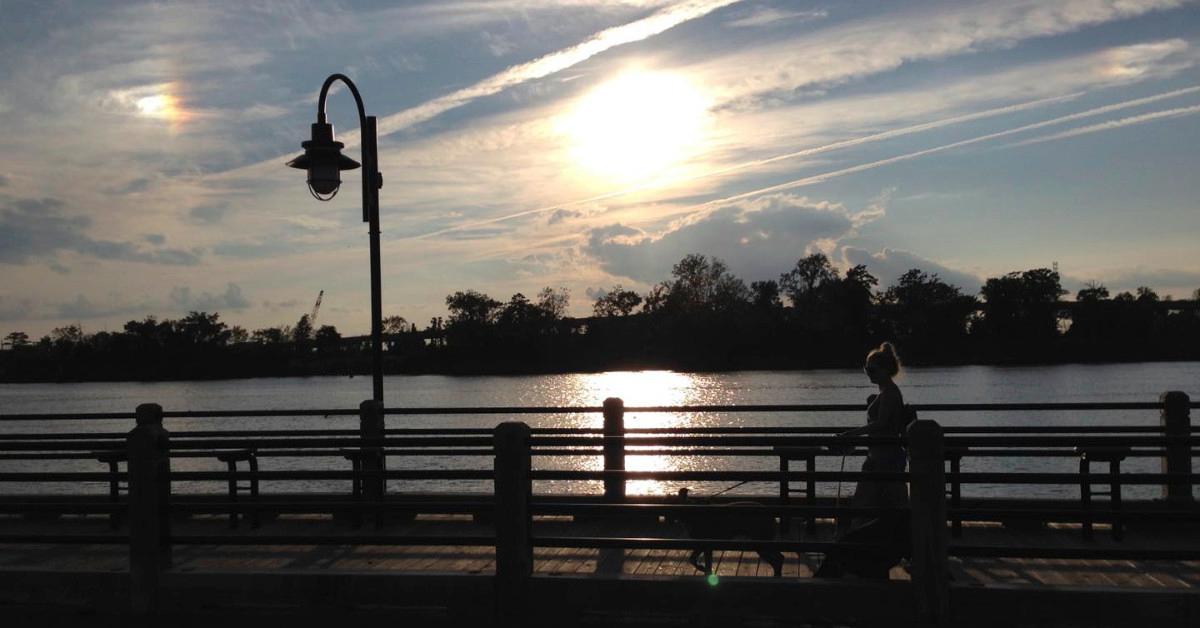 So why does Wilmington sub in for Cape Cod so often? Johnny Griffin, director of the Wilmington Regional Film Commission, told the Wilmington Star News in February that the city gives film and TV producers a milder climate and a cheaper shoot than the Cape.
"Almost immediately, you've got weather issues to deal with there," he explained. "Winters are colder, and if you want to get people in the water, you can do that sooner here in the spring and later in the fall."
Article continues below advertisement
Add those advantages to Wilmington's population of film-industries professionals—not to mention the soundstage space at EUE/Screen Gems Studios—and you have a city that could easily play any beachside locale, Cape Cod included.
"We have always been an easy sell for a beach community that doesn't look too southern," Griffin added. "If you go more south to Charleston or Savannah, you are where you are and there's no way to disguise it."
Wilmington is known as the "Hollywood of the East."
In 2017, The Seahawk, University of North Carolina Wilmington's college newspaper, reported on the area's reputation as "Hollywood of the East." The newspaper noted that Gov. Roy Cooper had recently reintroduced a grant program, which currently offers a rebate of up to 25 percent on expenses for productions filmed in the state, capping at $7 million for a future film, $12 million for a season of a TV series, and $250,000 for a commercial.
Article continues below advertisement
According to The Seahawk, Wilmington also served as a filming location for the films Iron Man 3, The Conjuring, and We're the Millers, and the TV shows One Tree Hill, Revolution, and Good Behavior.
'Hightown' moved from New York to North Carolina for its second season.
As the Star News reported last month, Hightown filmed scenes from both its first and second seasons on location in Provincetown, Mass., a town on the northern tip of Cape Cod. But whereas the cast and crew of Hightown filmed Season 1 on Long Island, New York, they moved production to Wilmington for Season 2, starting to shoot that sophomore outing last year.
Article continues below advertisement
The drama's first season introduced viewers to Jackie Quiñones (Monica Raymund), a National Marine Fisheries Service agent whose sobriety journey is threatened by a murder investigation. And in Season 2, "the picture-perfect version of summer on Cape Cod clashes with its off-season reality," according to a Starz synopsis.
"Jackie, achieving her dream of becoming a real cop, is out to do some good in this world," the synopsis adds. "Thrust immediately into the crime wave of deadly carfentanyl flooding the Cape, Jackie is laser-focused on bringing down drug dealer Frankie Cuevas (Amaury Nolasco), the man Jackie holds responsible for the death of her best friend, Junior. For Jackie, it is personal, but then again, for Jackie, everything is personal."
Hightown airs on Sundays at 9 p.m. on Starz.