We're Ready for Martha Mitchell in the Watergate Series 'Gaslit' — Is It a True Story?
It's hard to believe a new angle of Watergate could be revealed but that's exactly what the Starz series 'Gaslit' is gonna do. Is it a true story?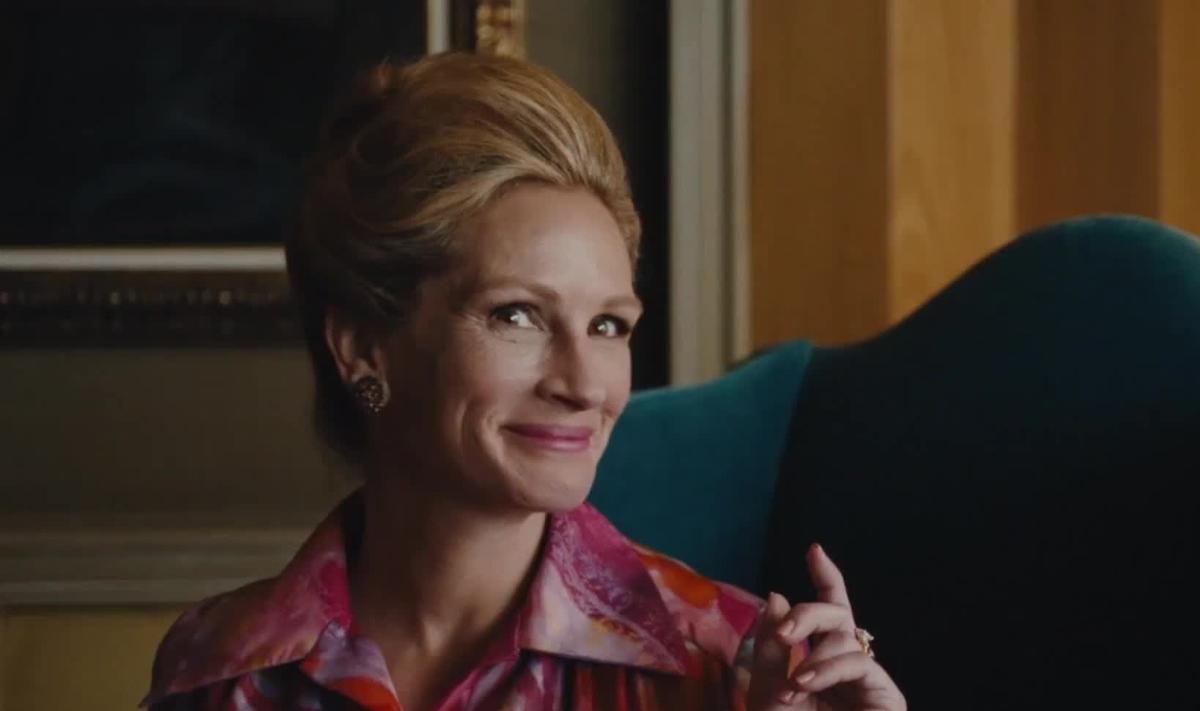 Martha Mitchell was perhaps not quite affectionately (though we disagree) referred to as the "Mouth of the South" during her time in Washington, D.C.
Her husband, John Mitchell, met Richard Nixon in 1966 when their respective law firms merged. In 1968 when Nixon was elected president, he appointed his good friend John as United States Attorney General. The only catch was, his family would have to move from Arkansas to the District.
Article continues below advertisement
John's wife Martha Mitchell was a character. According to Time, the blurb under Martha's senior high school photo was "love its gentle warble, I love its gentle flow, I love to wind my tongue up, And I love to let it go" — and boy did she ever. Martha loved to gossip and, as such, she was the literal talk of the town.
Gaslit, a new Starz series, tells the story of Martha Mitchell's wild, at times harrowing involvement in the Watergate Scandal, but is it based on a true story? Let's talk about it.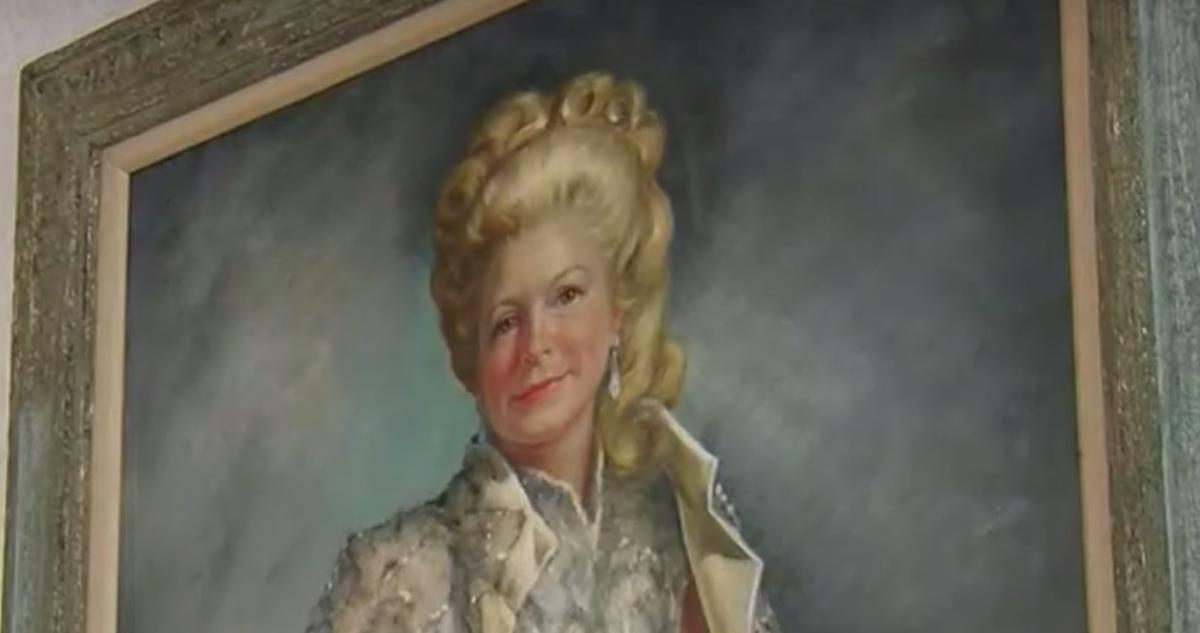 Article continues below advertisement
Is 'Gaslit' based on a true story?
Gaslit is based on a true story, though Martha (played by Julia Roberts) herself is so delightfully out of this world, it's hard to believe that such an ethereal human could have ever existed in the world of politics.
The series is born from Season 1 of Slate's Slow Burn podcast which brilliantly covered Watergate, with deep dives into people like Martha who we previously weren't as familiar with.
Almost immediately upon arriving in Washington, it was clear Martha wouldn't be able to keep her opinions to herself. In a December 1969 interview with Time correspondent Dean Fischer, she likened protesting to "catering to revolutions," thought that man needed more law and order, and of course despised drug use unless it came via a prescription.
Article continues below advertisement
When they moved to Washington, Martha and John (portrayed by Sean Penn in the series) lived in the Watergate complex. Martha was a socialite who often complained about how she and John took a financial step down when they relocated to D.C. However she quickly left her mark in the political scene based entirely on her gusto for gossip.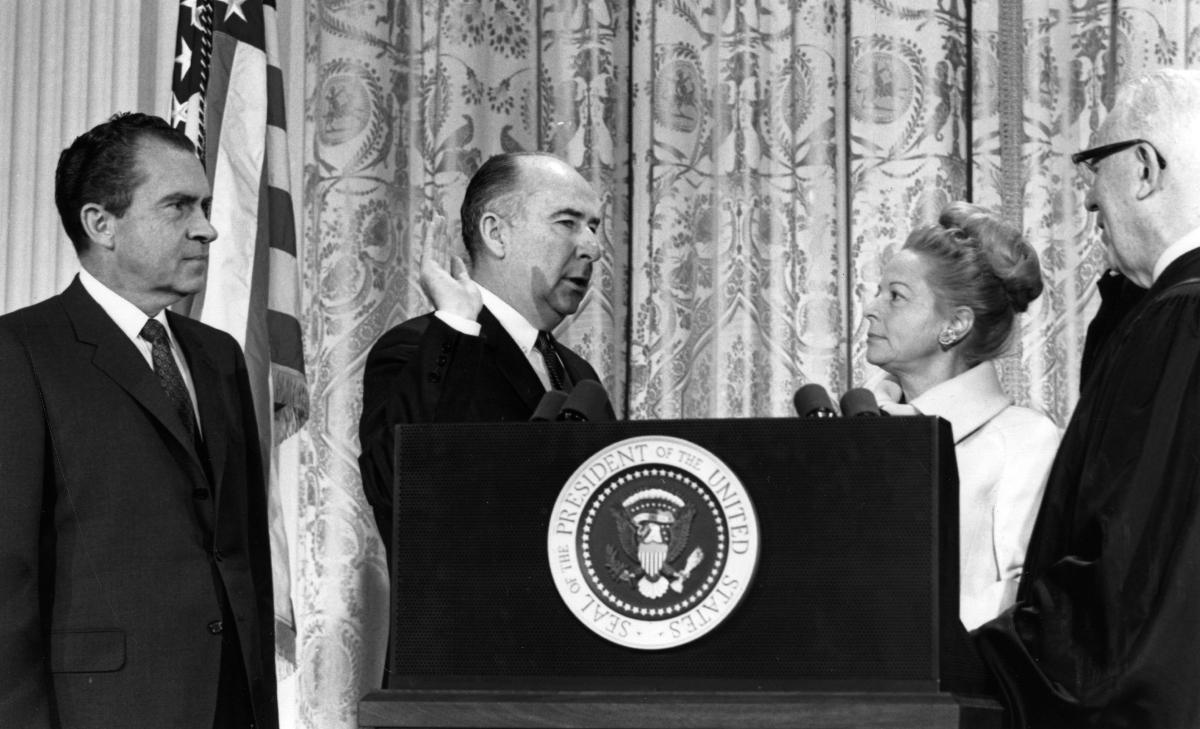 Article continues below advertisement
On an almost nightly basis, Martha would have a few drinks and then call local reporters to let them in on what she heard that day. She would also pop onto "evening talk shows to joke about antiwar protesters and Supreme Court justices she didn't like," per The Washington Post.
Her penchant for dirt-dishing took a dark turn when the Watergate scandal broke.
How was Martha Mitchell involved in the Watergate scandal?
In 1972 Nixon was running for re-election and John stepped down as attorney general to be his campaign manager. That June, John and Martha were in California for a string of campaign events when news broke that arrests were made at the Watergate Hotel. As wild as this may sound, John's first thought was making sure Martha didn't find out she knew one of the men involved in the break-in. If she figured that out, there was no doubt in John's mind that Martha would tell reporters, which would connect Nixon to the crime.
Article continues below advertisement
While John headed back to Washington, D.C., to do damage control, he instructed security guards who were also working for the campaign that Martha was not allowed to make any calls. Because Martha is Martha, she discovered what John was trying to hide from her and immediately called Helen Thomas (played by Beth Hall in Gaslit), a reporter for UPI. Martha was ready to deliver John an ultimatum: her or Nixon. As she was talking, Helen heard what sounded like the phone being ripped from Martha's hands.
Article continues below advertisement
What happened next has been disputed by many, but Martha said she was "kept in the hotel room for days ... where the guard held her down as a doctor injected her with sedatives, her young daughter watching the whole time," as reported by The Washington Post.
Here's where the gaslighting part comes in. Team Nixon worked quickly to spread rumors that Martha was mentally ill and had a drinking and drug problem. Still, once she was able, Martha continued to talk to Helen.
John would eventually resign, claiming he wanted to put his wife and daughter first, though the following year he "remained loyal to Nixon in his Senate testimony," as The Washington Post reported. Martha and John separated in 1975, and she was left mostly penniless. Martha died of cancer in 1976 at the age of 57. She was incredibly ill and had no one by her side at the time of her death.
Although Nixon tried to blame Martha for everything that happened, claiming that without her "Watergate wouldn't have happened," he doesn't know what we know. Martha was a whistleblower of sorts, and what Nixon thought of as an insult was actually a compliment. We'll say it again with this understanding: Without Martha, Watergate wouldn't have happened.