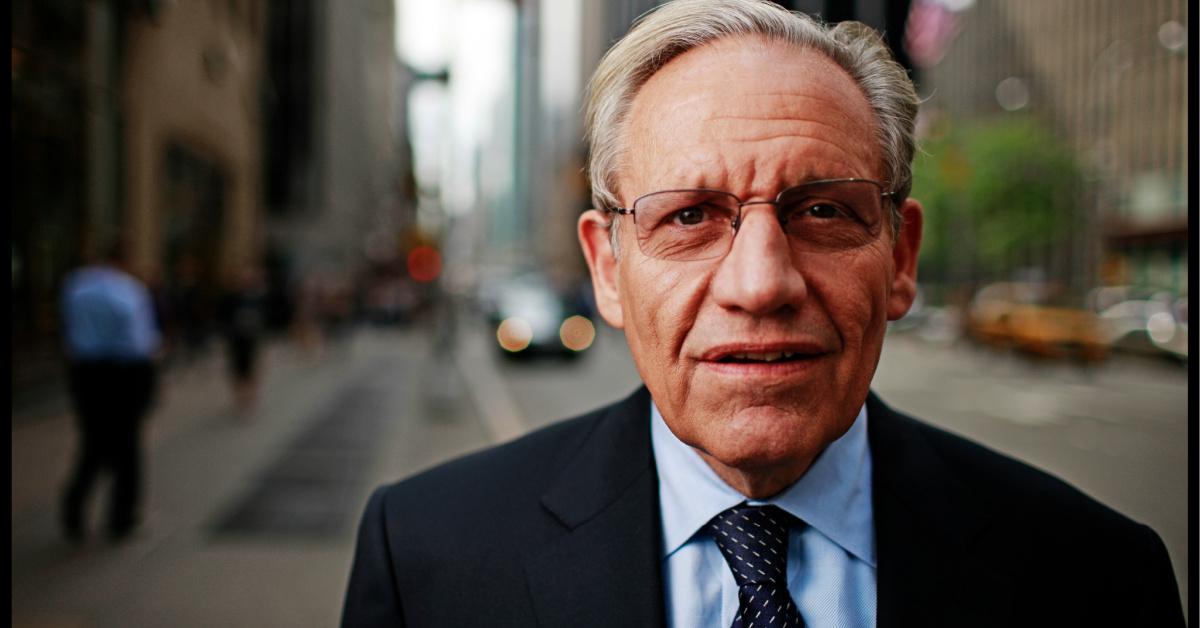 What We Know About Journalist Bob Woodward's Political Affiliation
Chances are you've seen Bob Woodward's name in a ton of headlines recently. This isn't the first time that has happened. Depending on your age and knowledge of recent history, you might remember the first time Bob Woodward was the talk of the town — it happened in the 1970s when Woodward (along with fellow reporter Carl Bernstein) reported on the Watergate Scandal and became known as the man who brought down President Richard Nixon.
Article continues below advertisement
Now, Woodward is focused on Donald Trump, and some people are certainly hoping Woodward will achieve similar results to the ones he got in the '70s. Obviously, both Richard Nixon and Donald Trump are Republican-party presidents. Naturally, that has led many to ask: Is Bob Woodward a Democrat?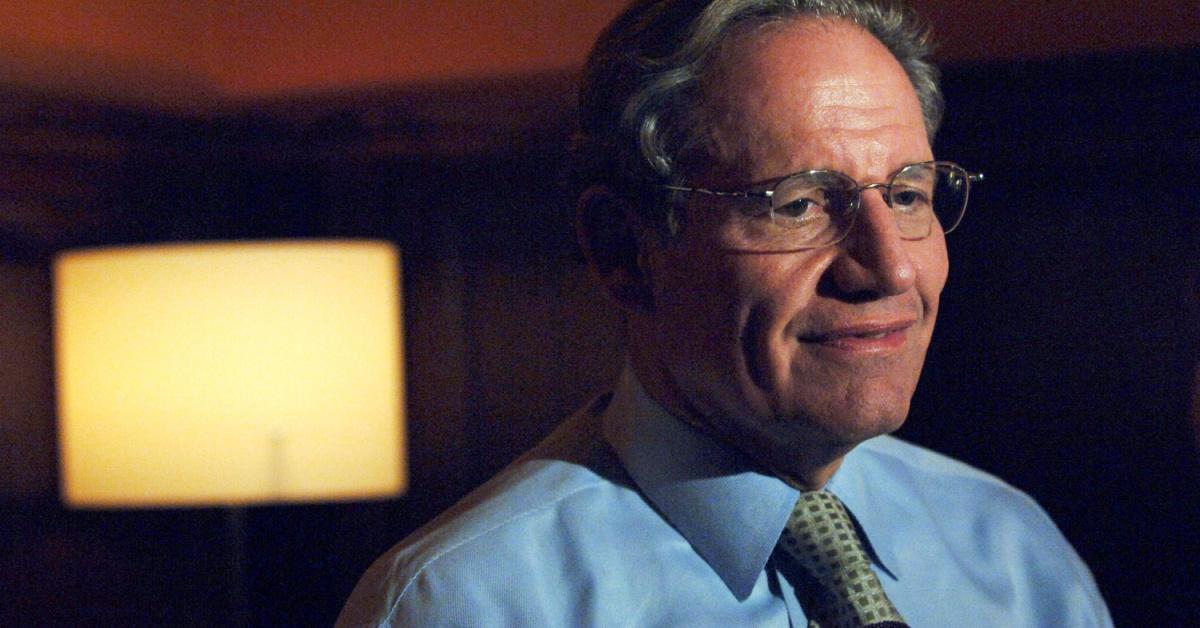 Article continues below advertisement
Is Bob Woodward a Democrat?
First, we have to make the same disclaimer that we make every time we're talking about someone's presumed political party. The only person who knows for a fact who Bob Woodward votes for is Bob Woodward. Woodward could very well write excoriating book after excoriating book about the current U.S. president and still vote for him in November. Unless a person is a politician with a (D) or (R) behind their name, or they have clearly stated their political affiliation on the record, their political affiliation is not a public matter.
It's true that Woodward's new book, Rage, appears to be quite a dressing-down of Donald Trump. We've all seen the headlines about some of the stories featured in the book, namely the one wherein Trump told Woodward he always wanted to "play down" the threat and severity of the coronavirus. But criticizing Trump does not automatically make one a Democrat. To be sure, some registered Republicans also are not fans of Trump — some have even vowed to vote against him in the upcoming election.
Article continues below advertisement
Bob Woodward's political affiliation hasn't kept him from criticizing people on both sides of the aisle.
While Woodward has written books leveling criticisms against both Nixon and Trump, his critiques have not been limited to Republican presidents, and his praise is not limited to Democratic ones. For instance, in Feb. 2013, Woodward wrote a column for The Washington Post wherein he criticized the Obama administration for claiming that the upcoming budget sequester had been proposed by Republicans.
Article continues below advertisement
That being said, it is safe to say that Woodward's books about Republican presidents Nixon, Bush, and Trump were decidedly more scathing than the ones he wrote about Obama. Therefore, it's understandable why people assume he considers himself a Democrat.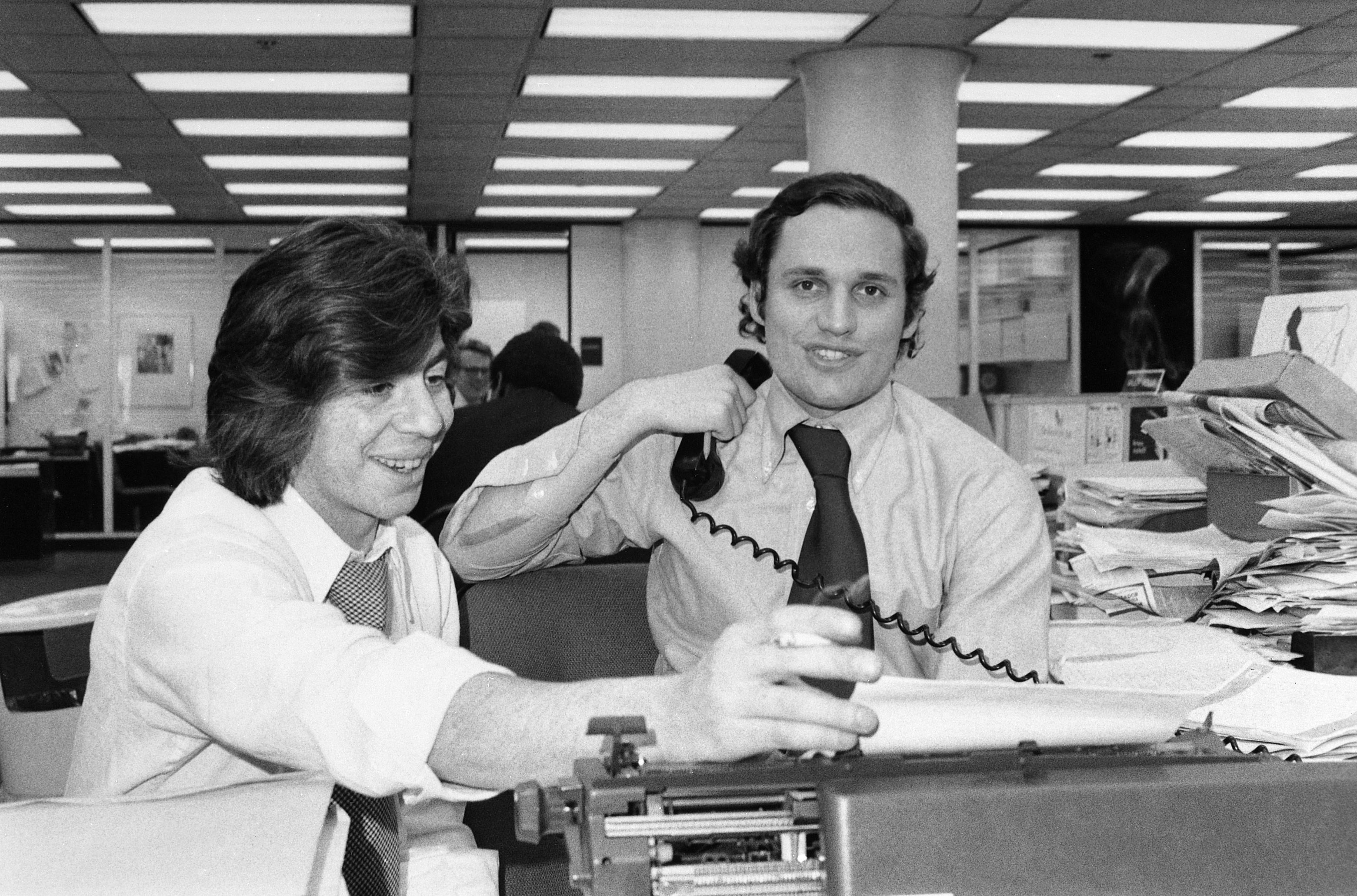 Article continues below advertisement
In a 2006 interview with Frontline, Woodward touched on some of the difficulties of trying to present an accurate story without leaning too heavily on personal biases. "I attempt to verify everything, including things that longtime sources tell me," he said. "I learned a long time ago that sure, you have opinions, inclinations; you have relationships.
"But it's like a doctor almost. Who are you operating on? It might be a friend; it might be somebody you don't know, somebody you even might dislike. But you do the operation as best you can. That's what a reporter is doing: trying to assemble the information; trying to get what Carl Bernstein and I always called the best obtainable version. Does that mean it's perfect? No. It's what's obtainable."
Regardless of Woodward's actual political affiliation, he makes it clear what he thinks of the current administration in the final sentence of his new book's prologue: "When his performance as president is taken in its entirety, I can only reach one conclusion: Trump is the wrong man for the job." That pretty much sums it up, doesn't it?