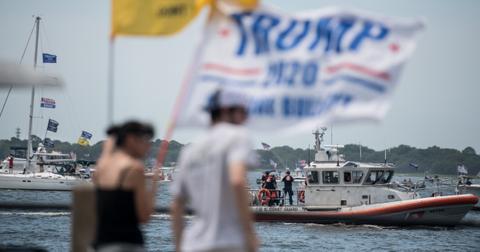 Several Boats Sink During Trump Boat Parade on Lake Travis — What Happened?
By Dan Clarendon

Updated
Perhaps political rallies should be limited to terra firma. Several boats sank during a "Trump Boat Parade" event on Lake Travis, located northwest of Austin, Texas, on Saturday, Sept. 5 — just weeks after a boat sank during a "Trump Boat Parade" in Portland, Ore.
"We responded to multiple calls of boats in distress, several of them sank," Kristen Dark, a spokesperson for the sheriff's office in Travis County, Texas, said of the incident, according to the Houston Chronicle.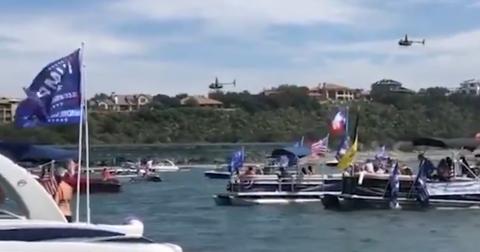 Braden Frame, president of the Lake Travis Fire Fighters Association, told The New York Times that firefighters rescued "numerous" people from the water, but a spokesperson for the Austin-Travis County Emergency Medical Services said no injuries had been reported.
"We train for water rescues regularly, but this is the first multi-vessel, multi-incident water rescue that we've responded to not precipitated by a collision," he added.
Dark explained to the Times that there were "too many variables" to parse out what happened, but what is clear is that there were "an exceptional number of the boats on the lake" on Saturday. "When they all started moving at the same time, it generated significant waves," she added.
Event organizer Steve Salinas — who said the parade was "one way that Trump supporters can get out and express themselves without causing too much trouble or congestion in streets" — told the Times the water was choppy and swells were high on Saturday.
"You can have really great water one second, and it could get some pretty heavy swells in a matter of minutes," he added. "Once boats get on a lake, mother nature has its own plans."
But Aaron Treadway, a meteorologist with the National Weather Service in the Austin/San Antonio office, said that the weather conditions most likely wouldn't have caused the boats to sink, the newspaper reports.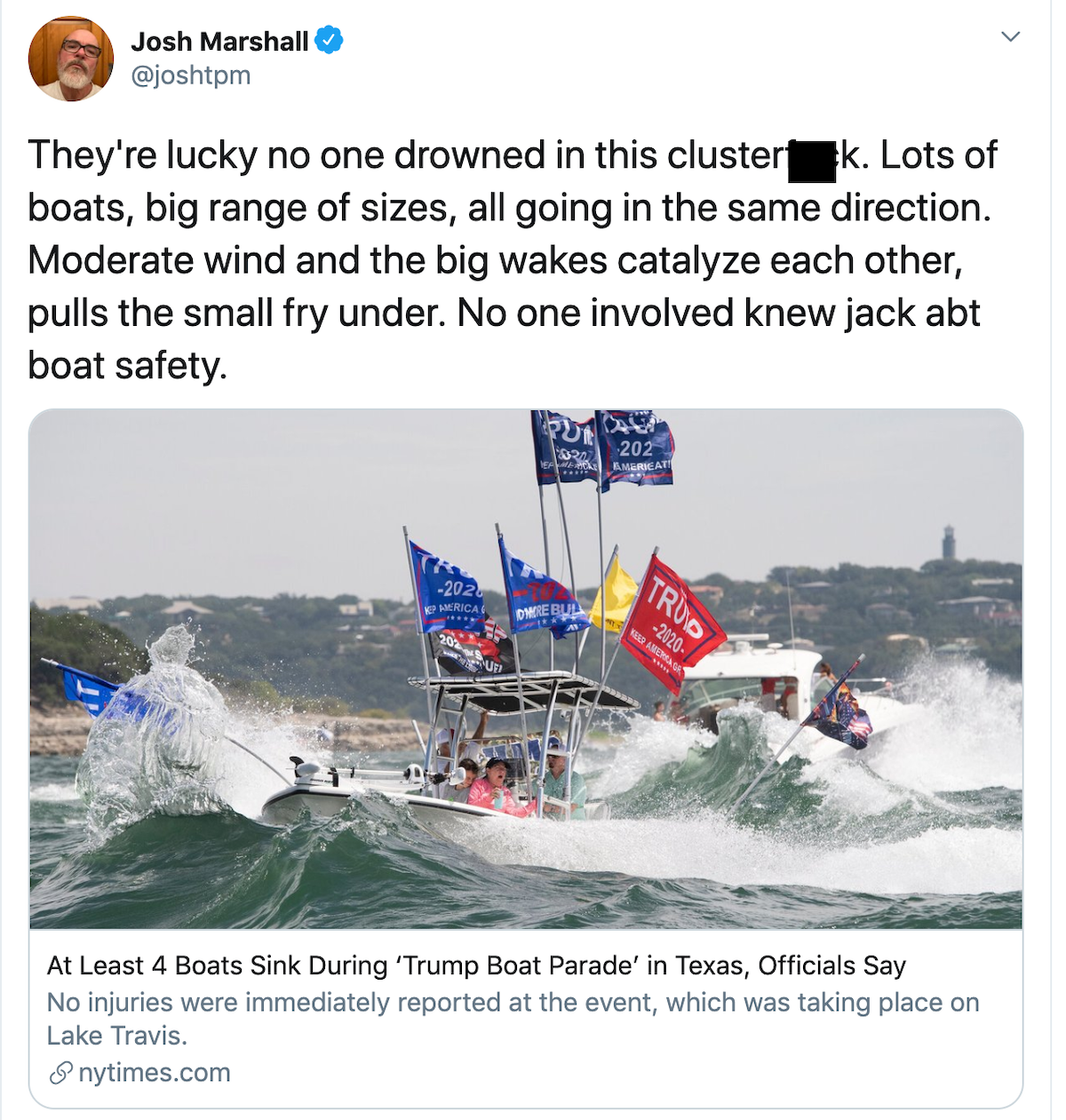 A boat sank during a Trump boat parade in Oregon in August 2020.