'Marvel Snap' Celebrates Its PC Launch With Exclusive Twitch Drops
'Marvel Snap' Twitch Drops are sticking around until Aug. 29, so you've got plenty of time to check out the event and collect rewards.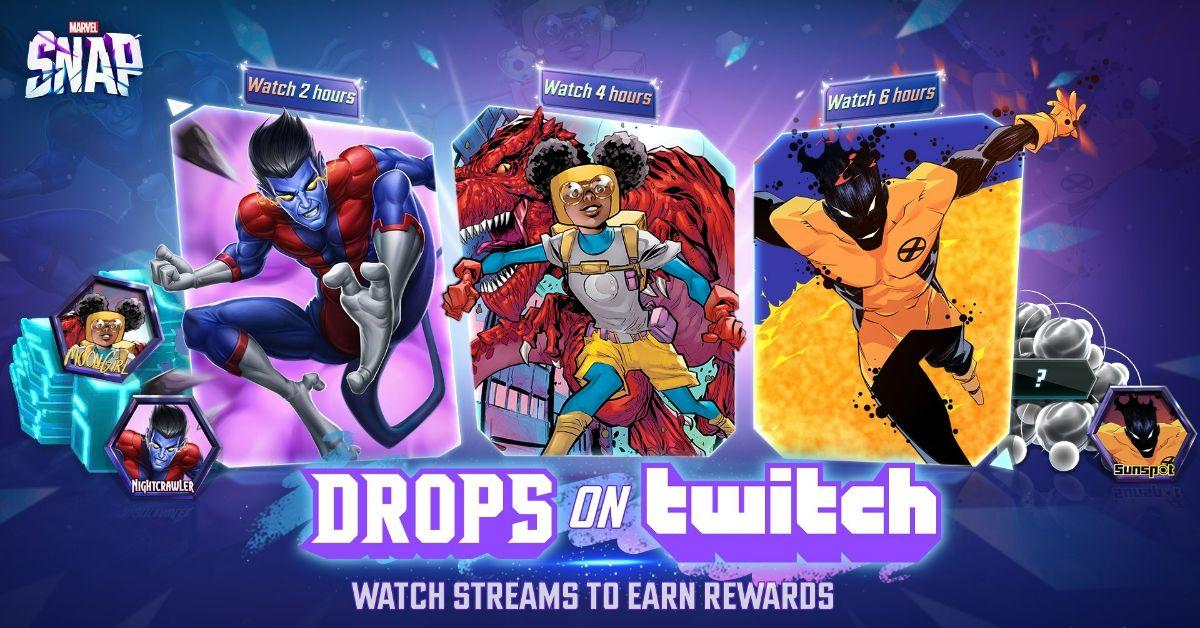 The collectible card game, Marvel Snap, finally left early access on PC and players can now dive into the full experience on Steam. To celebrate, the game is passing out a Devil Dinosaur Mech Variant for players who jump into the PC version. More impressive, however, is the availability of exclusive Marvel Snap Twitch Drops.
From linking your accounts to cashing in on the rewards, here's a look at how to check out the Marvel Snap Twitch Drops.
Article continues below advertisement
How to earn 'Marvel Snap' Twitch Drops.
The Marvel Snap Twitch Drops event runs from Aug. 22 to Aug 29., but you need to do more than just watch Twitch broadcasts to earn the in-game items. In order to claim Twitch Drops, follow these easy steps: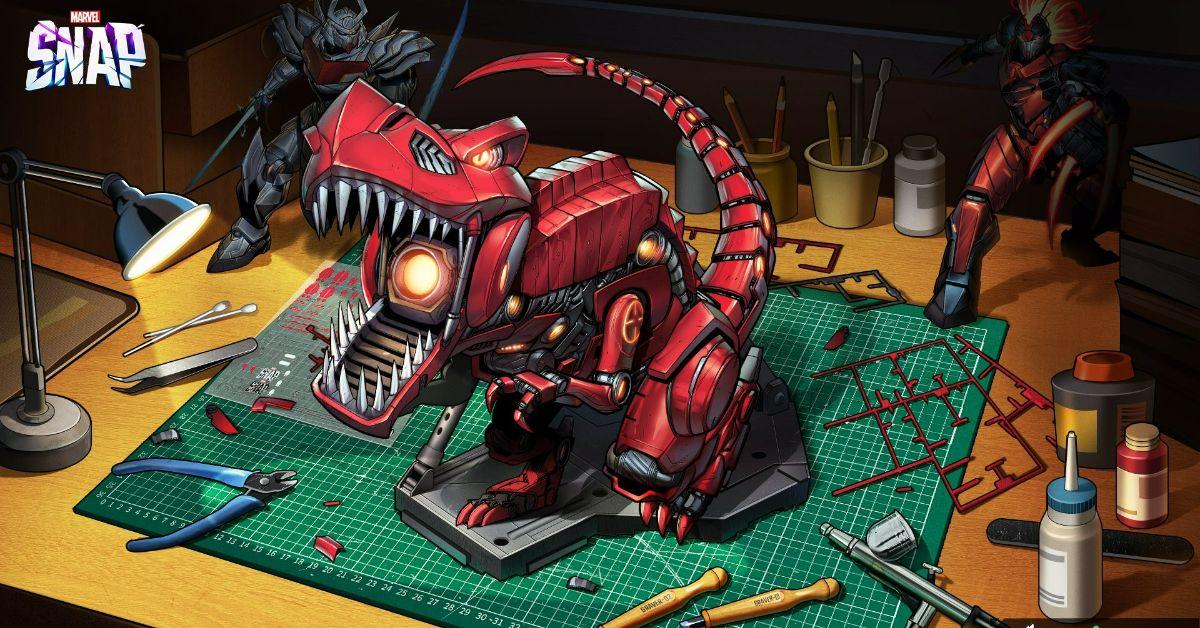 Article continues below advertisement
First, link your Twitch account to your Marvel Snap account.
Next, go to Twitch and find Marvel Snap streams that use the "Drops Enabled" tag.
Each Marvel Snap Twitch Drop requires you to watch these streams for a certain number of hours.
Once you've watched the eligible streams long enough, go to the Twitch Drops page to pick up your rewards.
Every 'Marvel Snap' Twitch Drop reward.
There are a ton of great Marvel Snap Twitch Drops up for grabs, and the first tier of goodies is unlocked after just two hours of streaming. Here's a look at all the boosters, avatars, and other items you can unlock for Marvel Snap.
Article continues below advertisement
Two Hours of Streaming
Title: "What is this, Wizard Poker?"
Nightcrawler Variant
Nightcrawler Avatar
35 Nightcrawler Boosters
200 Credits
Four Hours of Streaming
Title: "I'm an Influencer"
Moon Girl Variant
Moon Girl Avatar
35 Moon Girl Boosters
200 Credits
Six Hours of Streaming
Sunspot Variant
Sunspot Avatar
Title: "I Am Streaming This LIVE"
65 Sunspot Boosters
250 Credit
Article continues below advertisement
After claiming your Twitch Drops, you should be able to access them through your inventory. You can also check your progress towards the next drop by heading to your Twitch Drops Inventory. And remember, your time only counts when viewing eligible streams.
If you don't see your items in Marvel Snap and you're sure you've unlocked them, try restarting your game. In most cases, they'll be sent over as soon as you claim them on Twitch, but restarting your game should fix any bugs you encounter.
Article continues below advertisement
Marvel Snap is available for free on both mobile and Steam — with both versions earning positive reviews. The game is billed as a "fast-paced collectible card game," and it features iconic characters like Spider-Man, Groot, and Dr. Strange. Best of all, Marvel Snap supports crossplay and is constantly being updated with new cards, cosmetics, season passes, and competitive game modes.
It's especially enticing for fans of Marvel, though all card game enthusiasts will probably find something to love about its innovative rules and gorgeous artwork.
After downloading the game, be sure to cash in on these free Twitch Drops, as they'll only stick around until Aug. 29.