These Are the Best 'Masked Singer' Memes and Tweets We've Seen on Social Media
The 'Masked Singer' is one of the most meme-worthy shows on TV. Here are 12 of the best 'Masked Singer' memes we've seen on the internet.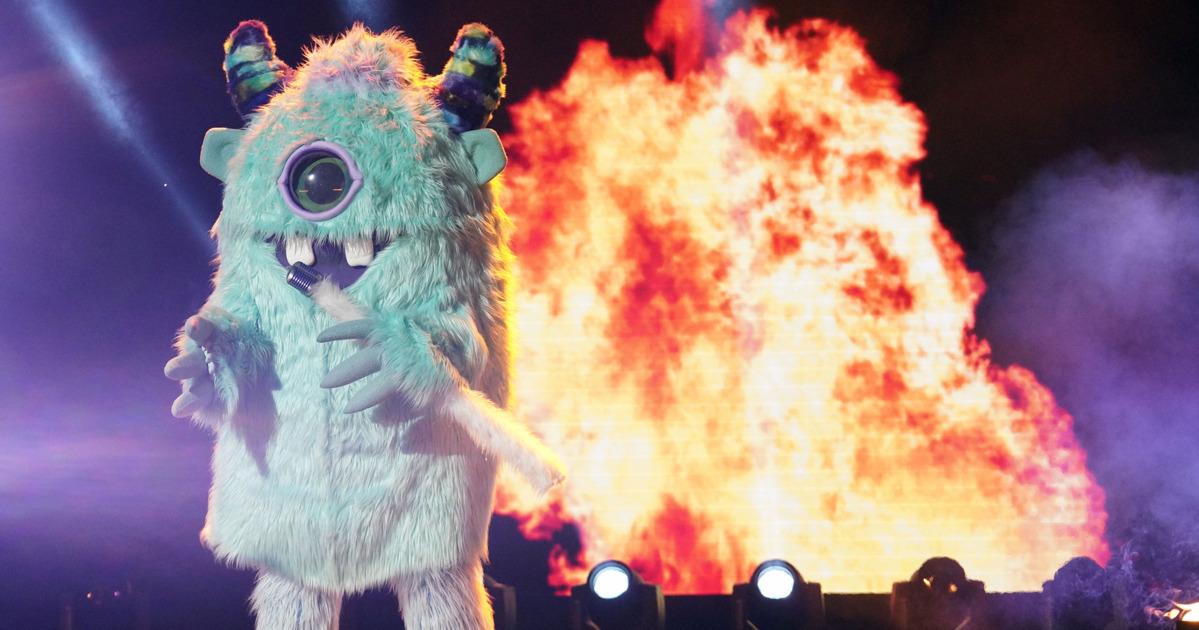 A show like The Masked Singer is tailor-made for memes. The premise is so insane, not to mention the elaborate costumes and goofy judges. The show is truly so ridiculous that there seems no better time in American history for it to occur other than the absurd times in which we live right now. And that absurdity makes it the perfect fodder for hilarious memes.
Here are the best Masked Singer memes we've seen out there.
Article continues below advertisement
1. Tekashi 69 has more than one reason to watch his back.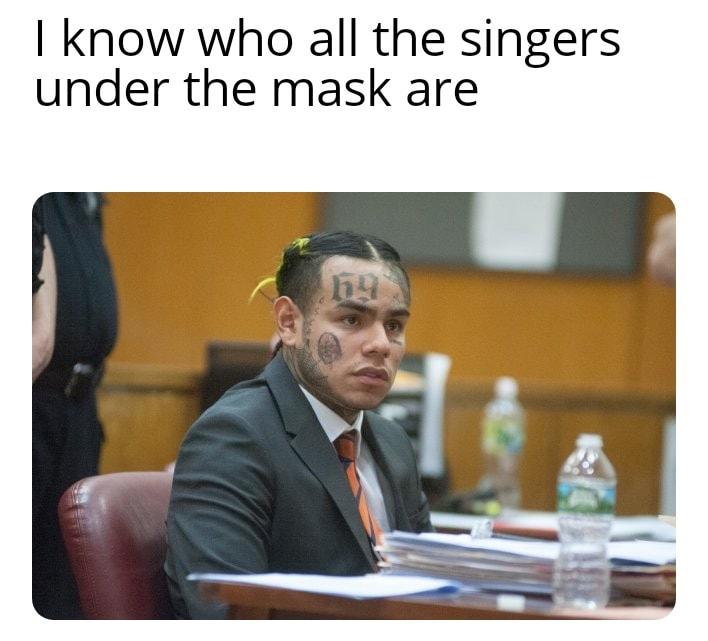 Tekashi69 just can't stop snitching — first the Bloods and now America's weirdest reality competition show? He better watch his back, since he can't exactly blend into a crowd.
2. So creepy.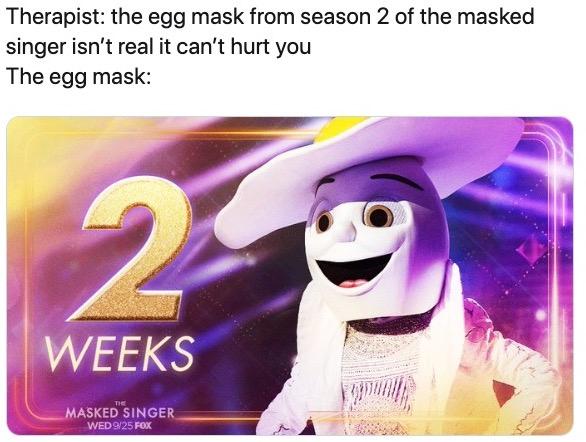 I'm pretty glad The Egg was among the first stars to get unmasked this season because it was definitely one of the most disturbing costumes of the season. Now that mantle falls to Flower, I think.
Article continues below advertisement
3. Some people get really into this show.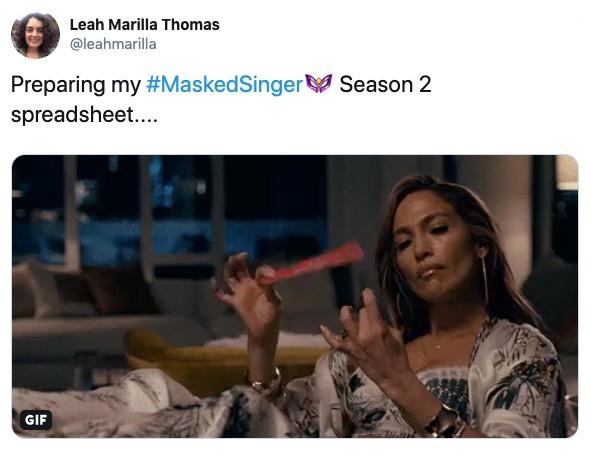 It's pretty fun to speculate on who the singers are, following the clues and trying to identify their voices, but some people get a little crazy about it. There are people who have whole Google Docs devoted to collecting all the clues, judges' guesses, and possible musical queues.
Article continues below advertisement
4. Seriously... INTO it.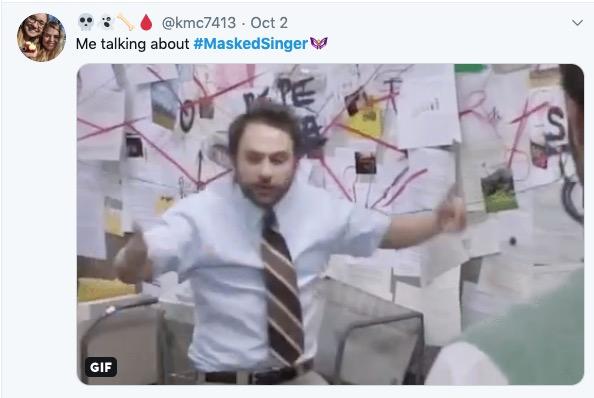 This is totally me, too. I don't keep a spreadsheet, but I'll be out here like, "OK, that is definitely a Sagittarius symbol and so-and-so is FOR SURE a December baby, so this just PROVES I WAS RIGHT." I need to get out more.
Article continues below advertisement
5. Come on, it's not that hard to take off the mask.
The performers really do make a whole meal out of taking that mask off, but there's a couple reasons for that. They don't reveal their identity to the whole audience, because that would make spoilers way too prevalent, and they're also given the opportunity to fix up their hair and makeup before appearing on camera with their mask off, so they make a big production of taking the mask off to give ample time for post-production editing magic.
Article continues below advertisement
6. Seriously, these can't be their real guesses.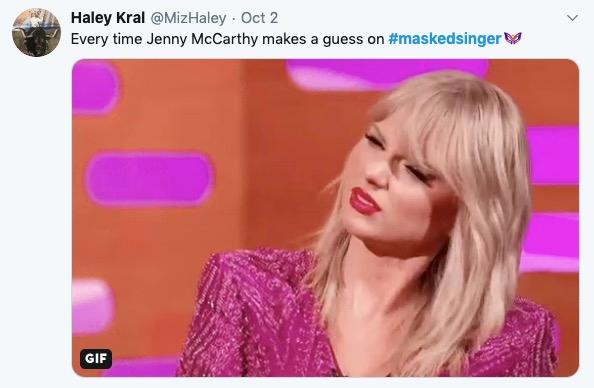 Clearly the judges of this show were not chosen for their amazing powers of deduction or their detective skills. Some of the suggestions they make just make us roll our eyes, either because they're people who would obviously never do this show or seem to have nothing to do with the clues given.
Article continues below advertisement
7. The original 'Masked Singer.'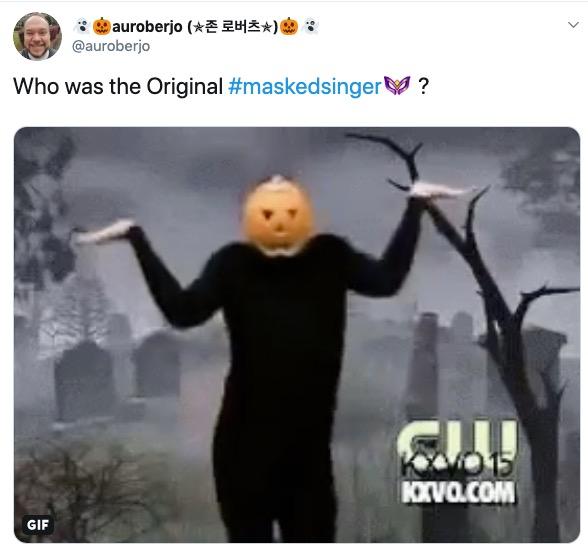 The KXVO pumpkin is literally one of the best things about Halloween, as well as one of the top GIFs of all time. But get it straight, he's no masked singer — he's a masked dancer.
Article continues below advertisement
8. How do the judges know who they all are?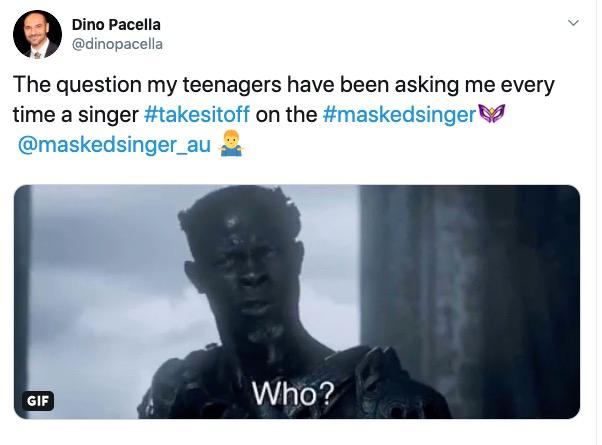 I'm sorry, there's no way I'm going to believe Jenny McCarthy and Nicole Scherzinger know a thing about Twitch stars, but sometimes viewers at home can be equally bewildered by a reveal. I remember Season 1 trying to explain who Donny Osmond was to someone in their early 20s, and I don't really even know why *I* knew.
Article continues below advertisement
9. Seriously, TERRIBLE detectives.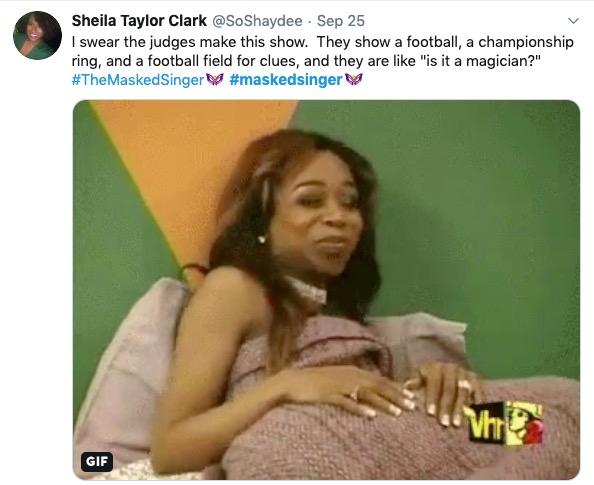 Guys, this isn't even an exaggeration, this literally happened with one of the contestants this season. They're not even trying to guess right.
Article continues below advertisement
10. Ooof, awkward but true.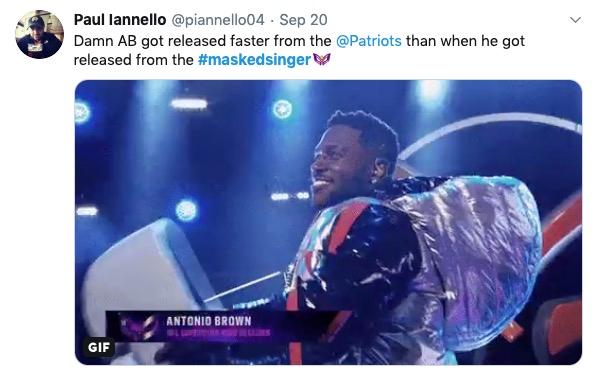 Remember when Antonio Brown's biggest disgrace was being the first person unmasked on this show? Yeah, I bet he wishes he could go back to that.
Article continues below advertisement
11. The best acting she's ever done.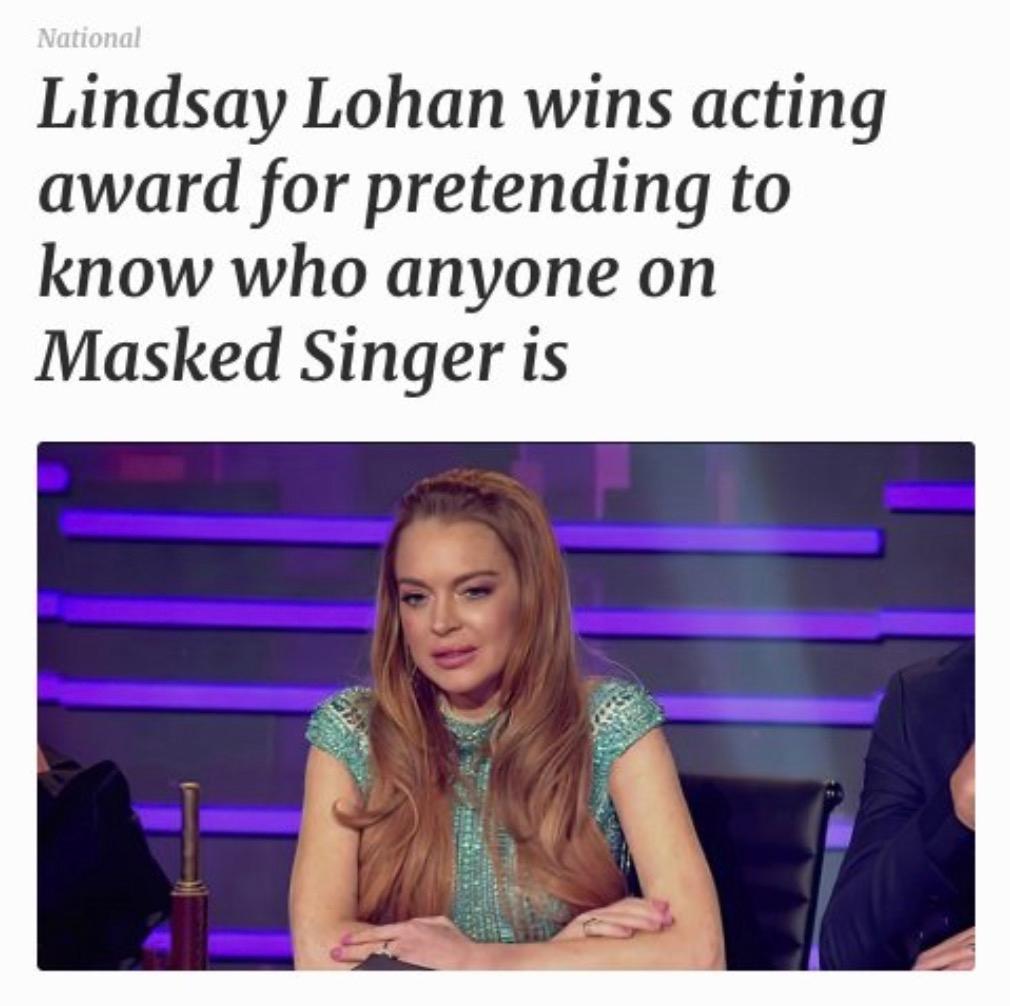 LiLo isn't on the U.S. version of this show, but she's currently judging the Australian version, and there is not a chance in hell she knows who any of these celebs are. I'd be surprised if she even knew who her fellow judges are! Still, you gotta hand it to her for feigning knowledge of rugby players and Australian country stars not named Keith Urban.
Article continues below advertisement
12. Topical.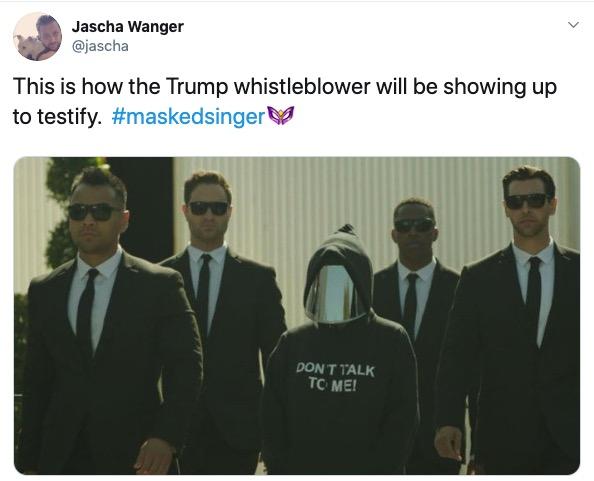 When you're on the verge of an impeachment and a huge national scandal, you just gotta find the funny where you can, am I right?