Fans Are Worried About Matt Hughes After He Looked Injured During an AEW Match
Matt Hughes looked injured during a recent AEW wrestling match, leading some to want a health update on one of the legends of wrestling and MMA.
As one of the living legends of MMA and wrestling, few people command more respect from their fans than Matt Hughes. Matt is widely considered to be among the greatest fighters in the history of MMA, and because he's now retired, fans were surprised to see him make an appearance during a recent AEW match and were distraught to see that his health seems to have taken a turn for the worse.
Article continues below advertisement
What happened to Matt Hughes?
Matt has been retired from the world of professional fighting for some time, and that's in part thanks to a severe head injury he sustained when his truck was hit by a train in 2017. After the accident, Matt was in a medically induced coma for 19 days and suffered Grade 3 diffuse axonal injury, which is better known as a brain bleed. For a time, it was unclear if he would survive.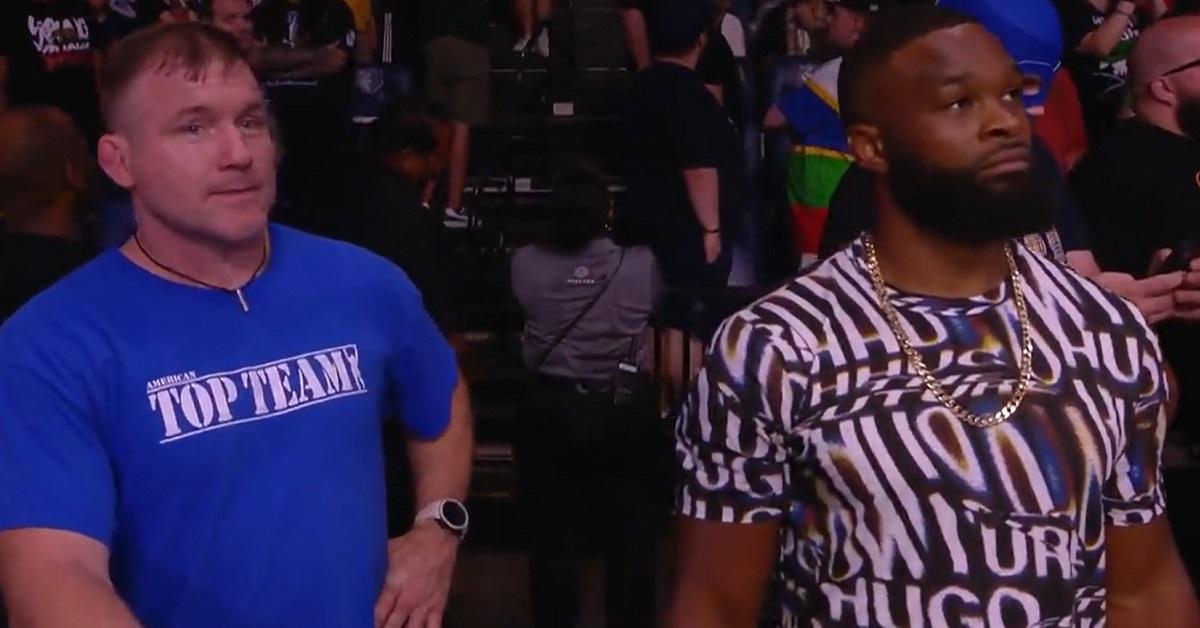 Article continues below advertisement
"I had the worst brain injury possible," Matt said during an interview with MMA Junkie. He survived the accident, but he had to relearn how to function at every level, including how to talk, how to walk, and all the other basic functions he once had. As of last year, Matt was still engaged in regular physical and cognitive therapy to improve his condition, a process that is likely to take him years.
Fans were upset by Matt's appearance at an AEW match.
Although some may have been delighted to see Matt return to the ring in a recent AEW match, many more were concerned about the health issues he still seemed to be facing. Matt was called into the ring alongside Tyron Woodley, who, like Hughes, has won several welterweight UFC titles over the course of his career.
Article continues below advertisement
As he entered the ring, though, Matt appeared to be limping, and many noticed that he didn't seem to be performing at the exceptional level he once had.
"Matt Hughes looked really rough in that segment, but for those who don't know, he's lucky to be alive after a train slammed into his pickup truck several years ago. He's just lucky to be alive," one person tweeted after his appearance.
Article continues below advertisement
"I love Matt Hughes. He is one of the greatest UFC Champions ever. Good to see him out and about, but the guy nearly died when his truck was hit by a train after he retired. Don't put him in an angle. Just show the legend in the audience," another person added, clearly upset that Matt had been put into the ring instead of just cutting to him in the audience.
Matt likely knew what he had signed up for, and while he may not have looked as agile and fit as he once did, he may have wanted to return to the ring to prove just how far he's come in his recovery. It's been almost five years since that train accident, and Matt is a fighter; he's always trying to improve himself.