Matt Rife's 2015 Cringe-Worthy Exchange With Zendaya Resurfaces
Matt Rife and Zendaya's 'Wild N'Out' appearance included him entering her personal space in 2015. Here's what they've said about it.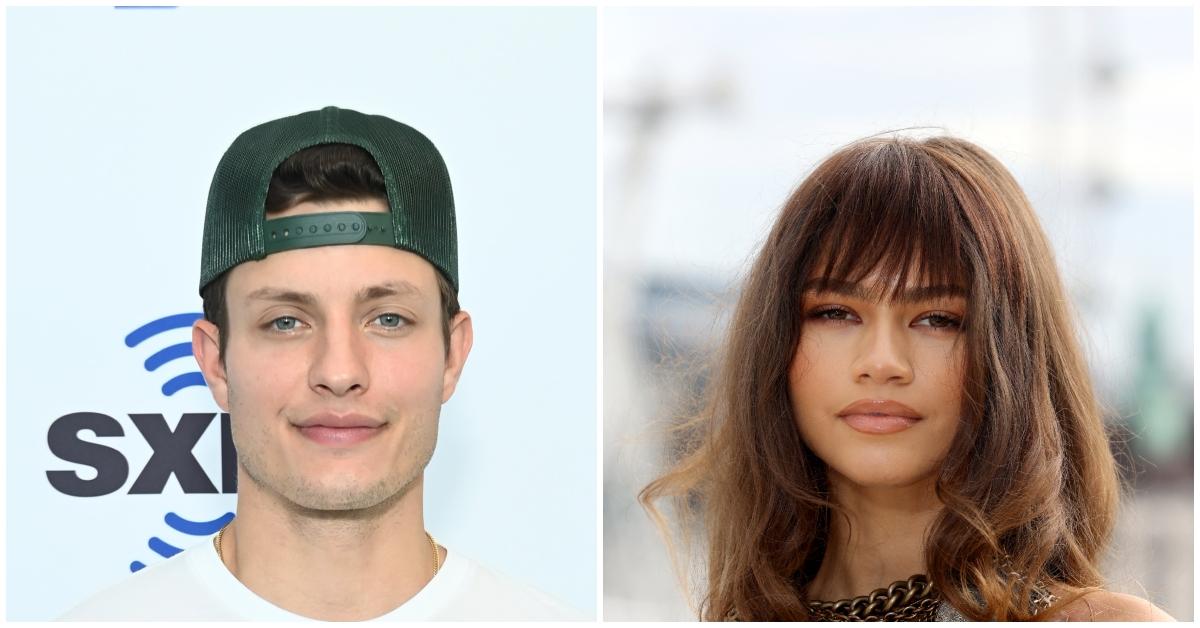 The Gist:
Comedian Matt Rife and actor Zendaya were both on a 2015 episode of Wild N'Out
During the episode, Matt touched Zendaya's chin without her permission during a "Talking Spit" segment.
Matt faced backlash in November 2023 for making unsavory domestic violence joke during his Netflix special, Natural Selection.
Article continues below advertisement
In November 2023, comedian Matt Rife found himself at the center of a not-so-funny controversy.
During the TikTok influencer's Netflix special, Natural Selection, Matt came under fire after making insensitive jokes about domestic violence. Since then, fans have been upset over Matt's response to the joke's backlash.
The comments Matt has received online regarding his jokes aren't his first time making headlines for his behavior towards women. Matt once tried the wrong one: the Queen herself, Zendaya, when they both appeared on an episode of Wild N' Out.
So, what happened between Matt and Zendaya? Here's the tea!
Article continues below advertisement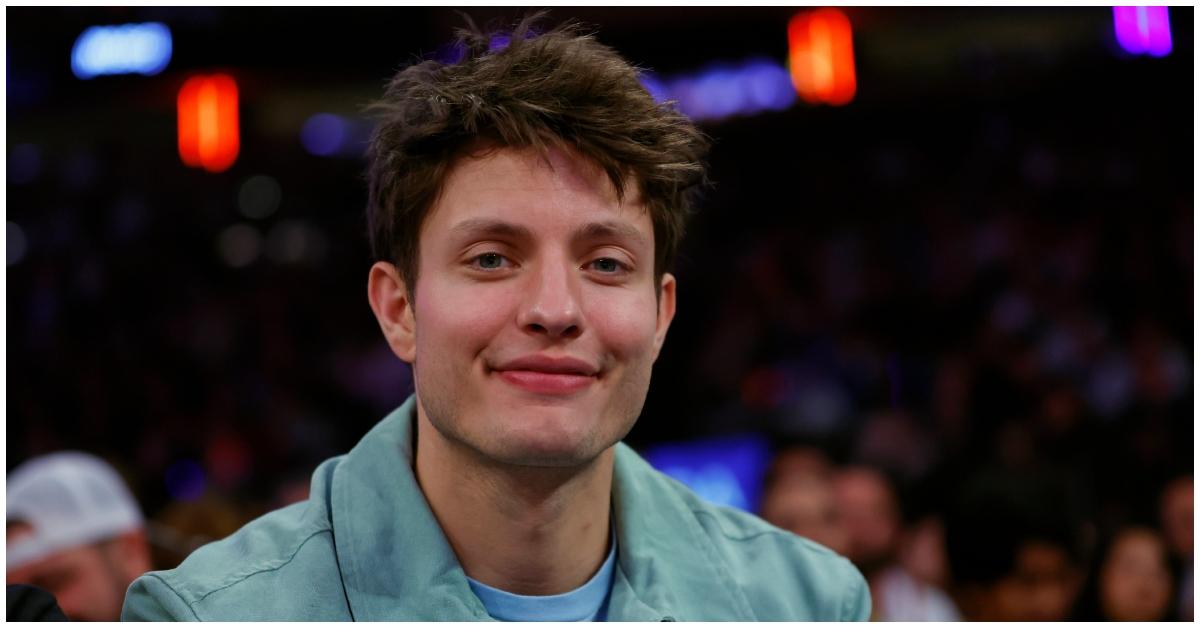 Matt Rife touched Zendaya's face on 'Wild N' Out' without permission.
In the celebrity world, it's challenging to find an unproblematic fave these days. However, Zendaya seems able to manage that lane, as the Euphoria star rarely receives attention for anything besides her work, her dating life, and her ability to slay any look she and Law Roach cook up.
Since Z doesn't bother anyone, seeing that she and Matt had previously had a run-in is interesting. The drama began in 2015 when Matt was the youngest co-star of Wild N' Out.
Article continues below advertisement
In 2015, Zendaya, then 18, appeared on the Nick Cannon-produced series and battled against Matt's team. Matt, who was 19 then, tried to get Zendaya to spit out a mouthful of water during the game's "Talking Spit" segment. As Zendaya sits with the water in her mouth, Matt starts baiting her by saying, "Look, you're mixed; I want to be Black; let's make a lifestyle movie."
Article continues below advertisement
The game becomes even more unbearable after Matt finds his way into Zendaya's personal space. After commenting on the actor's race, he walks to Zendaya, grabs her chin, and says, "Spit that water out so I can get your number, please."
Those watching can immediately see Zendaya's face shift as she looks away, rubs her chin, and points at Matt to step away. Immediately, her silver Wild N'Out team members jumped to her defense before realizing "she can handle herself" as Zendaya gave him a scathing look.
Article continues below advertisement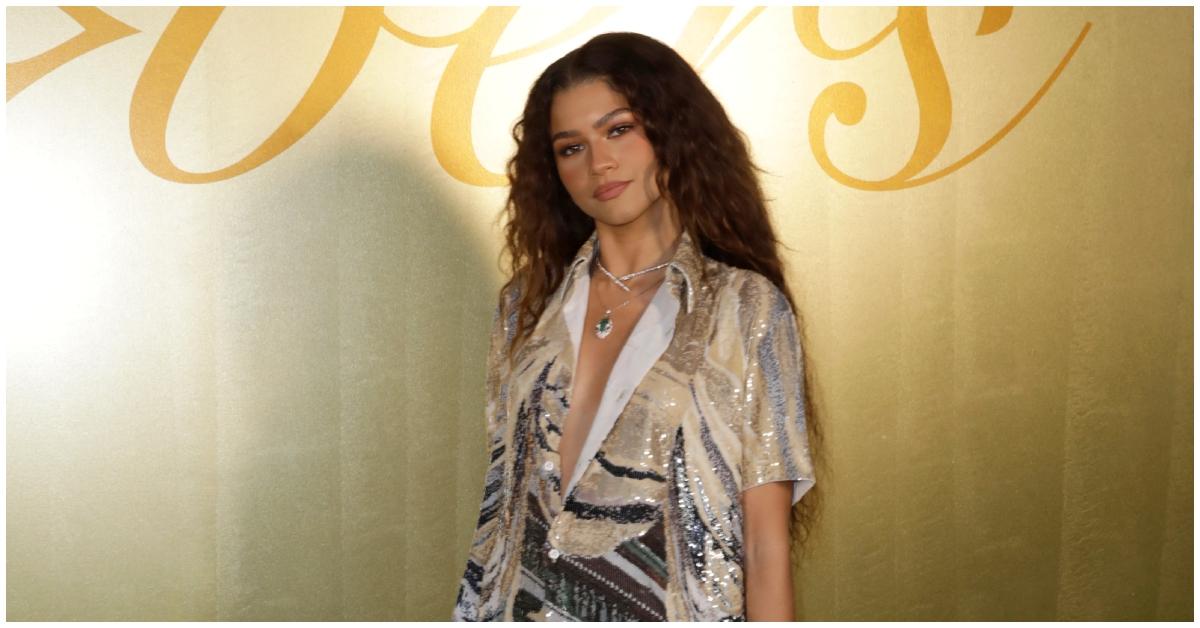 Matt Rife and Zendaya's 'Wild N'Out' clip went viral online amid his Netflix special controversy.
Following their incredibly awkward run-in on Wild N'Out, Zendaya and Matt moved on with their individual careers. However, we all know the internet never forgets, and Matt's transgressions against the Spider-Man actor resurfaced amid the backlash he received from his Natural Selection jokes.
Article continues below advertisement
For some context, during the special, the comedian joked about a female server in what he described as a "ratchet" restaurant serving him and a friend with a black eye. Matt said he and his friend then wondered why the server wasn't working in the back of the house so as not to distract anyone with her eye, to which Matt responded, "Yeah, but I feel like if she could cook, she wouldn't have that black eye."
Article continues below advertisement
Matt laughed off the joke onstage, telling his audience, "I figure if we start the show with domestic violence, the rest of the show should be smooth sailing." After the special aired, Matt received comments from social media users who felt his jokes weren't funny and made light of domestic violence survivors' plight.
According to Variety, Matt addressed the controversy on his Instagram story. After "apologizing" to fans, Matt sent those offended by his jokes to a website with special needs helmets.
Article continues below advertisement
On X, formerly Twitter, the comedian's non-fans said his behavior on his comedy special was something Zendaya may have picked up on during their time on Wild N'Out.
Article continues below advertisement
"Y'all just realizing Matt Rife isn't funny? Do y'all not remember when he was on Wild n Out and completely creeped out Zendaya?? Mans a whole ick and definitely got a chin implant," one user wrote on X.
"I disliked Matt Rife the second I saw that clip of him touching Zendaya's face years ago, but wow, he's just gotten worse," another shared.
Article continues below advertisement
Did Matt Rife ever apologize to Zendaya?
Matt never formally apologized to Zendaya for his Wild N'Out jokes. However, before the episode's airing, the comedian posted a photo of the two posing together on set of the improv show.
"Watch me get in @zendaya's personal space tonight on #WildNOut," Matt captioned the photo, joking about the experience.