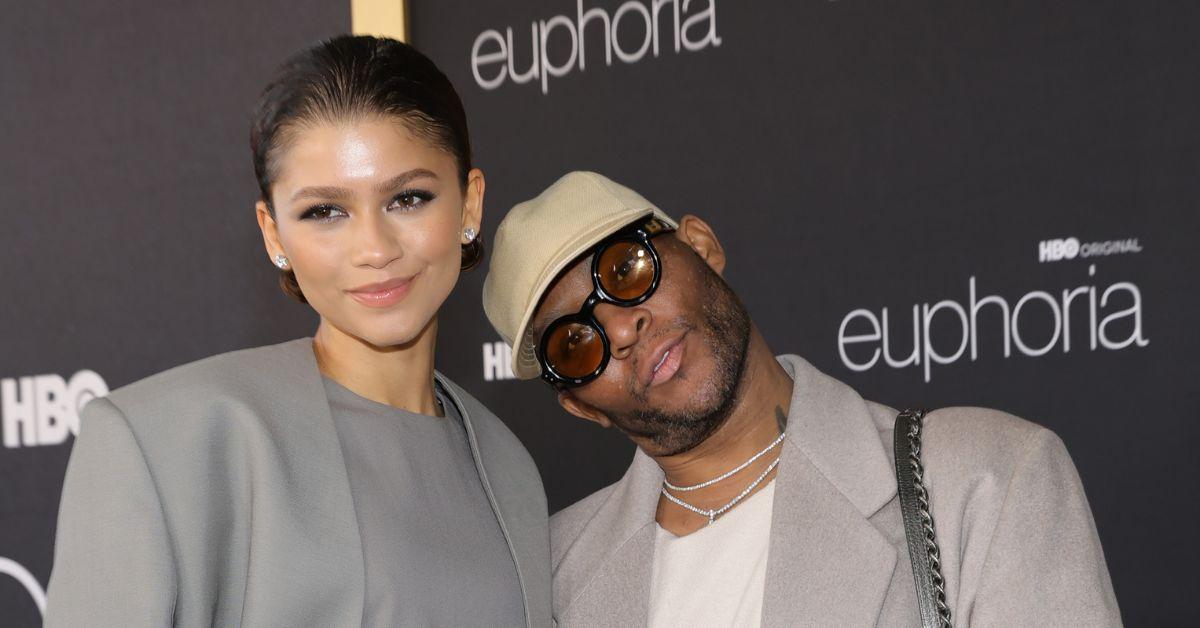 Law Roach Addresses Zendaya Drama and "Gatekeepers" in a Post-Retirement Interview
Zendaya and Law Roach have been a fashion dynamic duo for over a decade. However, after he announced his retirement, many think they are over.
Since 2011, Zendaya and celebrity stylist Law Roach have created multiple gorgeous, jaw-dropping looks for the actress's red-carpet events. But after Law's recent announcement, fashion lovers are concerned trouble is ahead for the dynamically stylish duo.
Article continues below advertisement
In March 2023, Law announced his retirement as a fashion stylist after dressing Zendaya and other A-listers like Celine Dion and Mary J. Blige. Law, 44, has revealed how the decision will affect his relationship with Zendaya. Here's everything we know.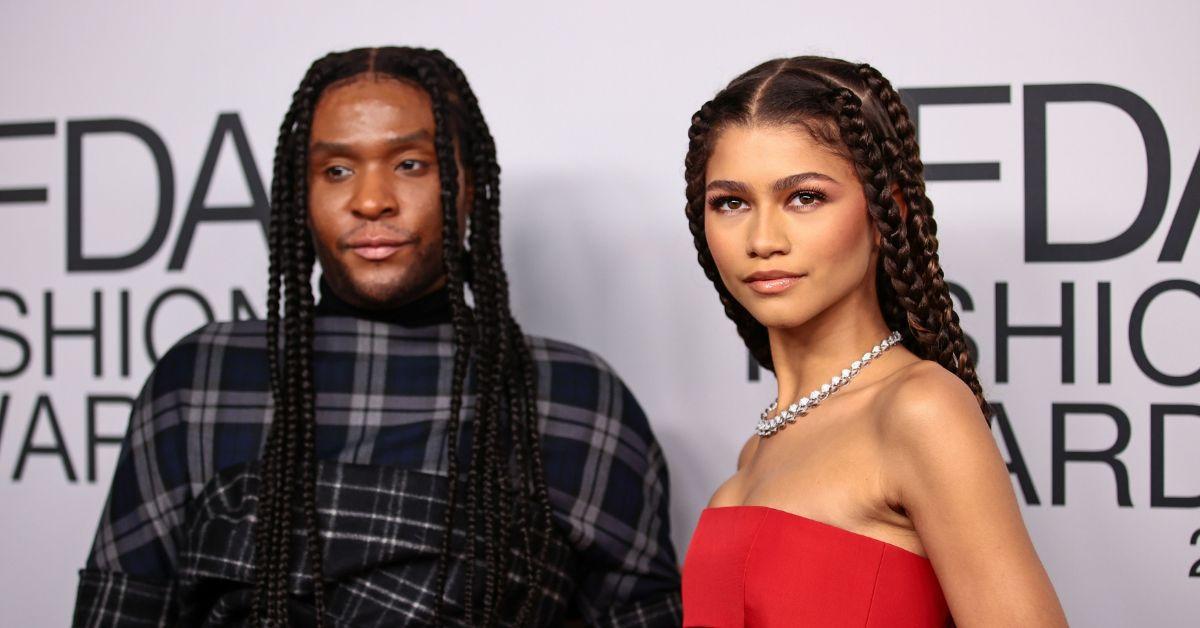 Article continues below advertisement
Fans speculated that Zendaya and Law Roach's drama was the reason he retired from fashion.
Zendaya and Law's 11-year relationship has appeared to be seamless from day one. However, a viral social media video of the collaborators at Paris Fashion Week in March 2023 hinted that something about their relationship might have changed.
Article continues below advertisement
In the video, the Euphoria star is seen hurrying into the Louis Vuitton show and taking a seat in the front row next to Emma Stone. Law follows behind Zendaya, and when he notices there's nowhere for him to sit beside her, he seems to look to Zendaya to see what to do next. Zendaya points to the seat in the row behind her — and Law doesn't appear too pleased.
Article continues below advertisement
Following the Paris Fashion Week shows, Law announced via Instagram that he was retiring as a stylist. He wrote that "the politics, lies, and false narratives finally got me!" and noted that his cup was empty. Law's announcement sparked concern that he and Zendaya had a falling-out. Fortunately, the fashion icon cleared up the Zendaya rumors days after his shocking message.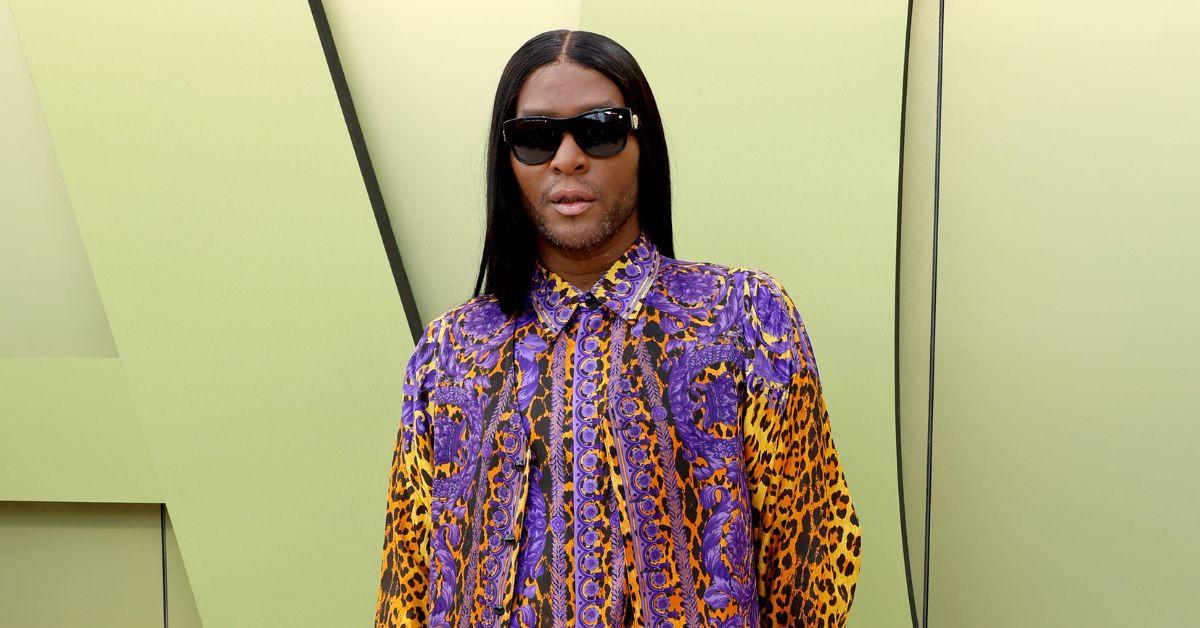 Article continues below advertisement
Why did Law Roach retire? The stylist confirmed it had nothing to do with Zendaya.
Law followed up his retirement announcement on Twitter. On March 15, 2023, he tweeted back at fans who assumed his departure from the fashion industry was because of his and Zendaya's Paris Fashion Week appearance. Law denied Z having anything to do with his decision to retire and stated he and the Spider-Man actress will always be good.
"So y'all really think I'm breaking up with Z….. we are forever!" he confirmed on Twitter, adding in another tweet, "She's my little sister, and it's real love, not the fake industry love."
Article continues below advertisement
Days after confirming he and Zendaya were still on good terms, Law gave the real tea on what happened at Paris Fashion Week. While speaking to The Cut's Lindsay Peoples, Law shared that the viral video only showed a snippet of what went down. The stylist said his perceived frustration was due to him and Zendaya running late to the fashion show, which was something neither of them wanted.
Article continues below advertisement
"It was a lot of anxiety because Zendaya is really respectful, and she doesn't like people to have to wait on her, and so it was just anxiety," Law explained to The Cut. "I'm always used to sitting next to her. And so, in my mind, my seat was next to her. So when I got there, and it wasn't, you know, it wasn't a problem, but there was nobody to tell me where my actual seat was."
He added: "And so I was standing there — I was really just kind of confused. And remember, we had just made a mad dash to get there, so it's anxiety, like, you sweating," Law continued. "I'm coming from a house where I know where my seat is, right? It's right next to her and always right next to her because that's part of our relationship and our interaction, seeing the clothes together. That became really tough because it made people think that Zendaya wasn't taking care of me and wasn't making sure I was taken care of."
Article continues below advertisement
Law Roach's designs were under scrutiny before his retirement.
In his interview with The Cut, Law also cleared up a few other reports about his behavior with his clients. The Chicago native said that, besides not having any "beef" with Zendaya, he has no issues with Delphine Arnault — Christian Dior's CEO and the daughter of LVMH CEO Bernard Arnault — who was reportedly the person sitting beside Zendaya and Emma Stone.
Law also used the interview to discuss his rumored comments about Priyanka Chopra Jonas. While attending the 2023 South by Southwest Film Festival in March 2023, Priyanka said a stylist she worked with for the Oscars told her she wasn't "sample-sized," which left the actress in tears. Although Priyanka never shared who the stylist was, she and Law collaborated on multiple looks before her statement.
Article continues below advertisement
When Law addressed Priyanka's comments, he denied ever saying he told Nick Jonas's wife anything about her size. He said the "real conversation" was far less damaging, but he believes Priyanka's "gatekeepers" told her a different story.
"I've never had that conversation with her, ever," Law declared to The Cut. "So again, it is her gatekeepers, how they presented what I said to her to make her feel that way. And if that made her feel bad, that wasn't — it was taken out of context."
Article continues below advertisement
"But I'm sure it was taken out of context to get her to say, 'Oh OK, I'm not working with him. He's insensitive to my body.' How is that possible? I've been dressing you for pre-pandemic, and it's been great," he added.
The stylist also noted that while Priyanka's comments took him by "surprise," he has nothing but love for the former Quantico star. "I love Priyanka," Law said. "When you are around her, there's only so many women in this industry that have that thing. I'm constantly inspired by women, and she has this thing that's very Old Hollywood, Sophia Loren — it drives me crazy."
"She has a twinkle, she has a wiggle, and I love her, like, even as a person," he added.
In addition to his styling accolades, Law hosted HBO Max's Legendary Seasons 1 and 2.