Nurse Cautions People About Sleeping on a Mattress Without a Bed Frame
A nurse left her mattress on the floor without a bed frame for six months and it accumulated a record level of mold. Commenters aren't surprised.
Every day, we learn something new thanks to TikTok. Our latest lesson was on the power of a bed frame, thanks to Australia-based nurse Ellie Peach, (@_ellie.peach/). The TikToker, who already had a bit of a following, shared a video about how she put her mattress on the floor without a box spring or bed frame.
Article continues below advertisement
Unsurprisingly, she accumulated a ton of mold and had to get a professional mold cleaner into her home to clean her carpet. We often think of nurses as knowledgeable, but ironically, Ellie was saving others' lives while putting her own in danger. Regardless, the mold may be gross but this story is tasty.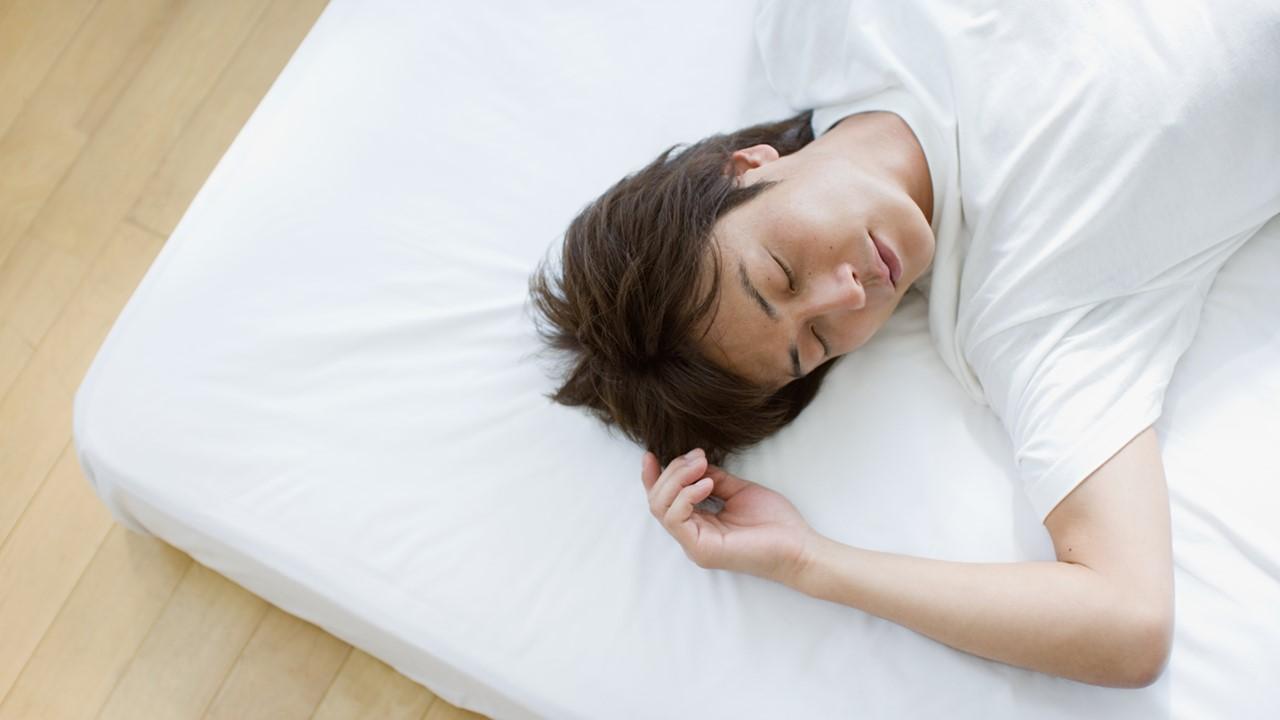 Article continues below advertisement
Nurse Ellie Peach slept on her mattress on the floor without a bed frame for six months.
We aren't sure exactly where in Australia Ellie is based, but because of the continent's widespread humidity, mold can accumulate pretty quickly. Basically, Ellie shared that she liked the look of her mattress on the floor and wanted to skirt around the need to buy a bed frame. But six months later, when gifted a mattress from Koala as a collaboration, she decided to switch out her old mattress.
Article continues below advertisement
And when Ellie picked up the old mattress, she found mold "everywhere." It was all over the mattress and her carpet — there was so much that she had to get professional mold removal. However, when commenters asked to see the mold, Ellie already had the mold removed, so there was nothing to show. Even still, we believe Ellie's nightmare and appreciate the lesson in what not to do with our mattresses!
Article continues below advertisement
After Ellie's video about her mattress went viral, she made a few of other videos with some updates. Her dad insisted on buying her a bed frame, so she posted a short clip of her dad building the bed frame behind her. She also responded to requests to see the mold and explained that after the cleaning, there's luckily no more mold to see! Even still, she's sad to get rid of her old mattress, which still smells like mold. Too bad we can't smell through TikTok!
Article continues below advertisement
Some commenters were quick to judge Ellie, but others were grateful for the advice.
While we can sympathize with Ellie's struggles, the advice from other commenters was perhaps a bit more helpful. One person said, "Mattresses can't go directly on the floor, you HAVE to at least have a box spring." Another replied, "Mine is on the floor but as long as you regularly let it air out, I do mine every few days, it's absolutely fine."
Article continues below advertisement
I don't know about you, but that seems like a lot of work to avoid a bed frame, which honestly looks nicer anyway. It also becomes clear that Ellie had never even heard of a box spring! One commenter wrote, "Honestly I just got a box spring again after five years of not having one. 100 percent my bed is way softer! Like d--- who knew a box spring could make such a difference!"
Article continues below advertisement
Others are skeptical of Ellie's tale. "Funny," one person wrote. "I've had my mattress on the floor all throughout middle school and high school and there was never any mold."
But there are plenty of other reasons not to leave a mattress directly on the floor that people point out — less comfort, bed bugs, spiders, roaches, and more. There's a reason bed frames and box springs exist!