Meet Matty Blake, the Host of 'The Curse of Oak Island: Drilling Down'
Matty Blake appeared in hit TV shows like 'Orange Is the New Black' and '30 Rock' before joining the cast of 'The Curse of Oak Island: Drilling Down.'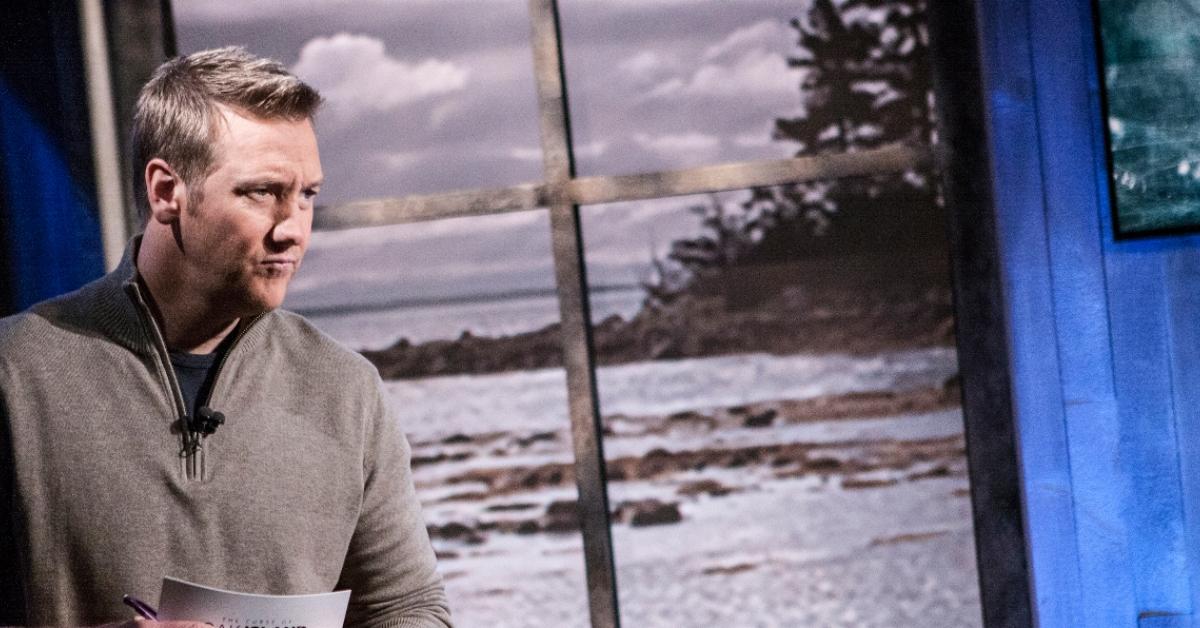 The Curse of Oak Island: Drilling Down features interviews with stars like former Journey bassist Ross Valory or land surveyor and hobbyist treasure hunter Frederick G. Nolan.
The after-show special offers a rare glimpse into the complicated research and planning process that goes into every The Curse of Oak Island episode. Hosted by Matty Blake, the companion series allows us to learn even more about the strange piece of land that is Oak Island.
Article continues below advertisement
Matty Blake joined the 'Oak Island' family in 2015.
Matty was appointed as the host of The Curse of Oak Island: Drilling Down in 2015. His thoughtful yet entertaining commentary turned out to be extremely popular among loyal viewers and those less familiar with the show alike.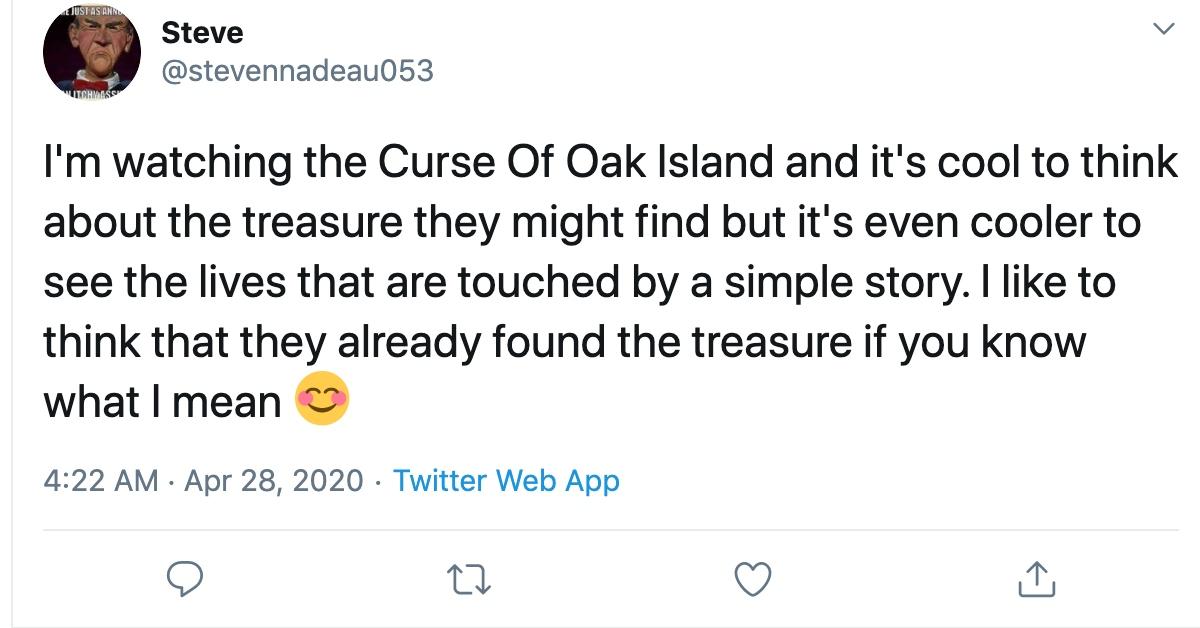 Article continues below advertisement
Over the past five years, Matty appeared in episodes like "The Great Feud," a 40-minute-long special that explores Frederick G. Nolan's ambivalent relationship with fellow treasure hunter and Oak Island inhabitant Dan Blankenship.
He also featured in "The Truth Behind the Curse," an episode providing insight into the spine-chilling curse cast on Oak Island that was supposedly activated once a group of determined researchers decided to dislodge a ginormous, 90-feet-long stone.
Article continues below advertisement
The Curse of Oak Island offers fascinating pieces of information about the sometimes far-fetched, sometimes bizarre legends, fables, and tales surrounding the tiny, privately owned piece of land located on the South Atlantic shore of Nova Scotia, Canada.
Drilling Down was designed to help viewers dig even deeper into the mysteries, providing a fresh perspective on the strange adventures The Curse of Oak Island crew gets up to week after week.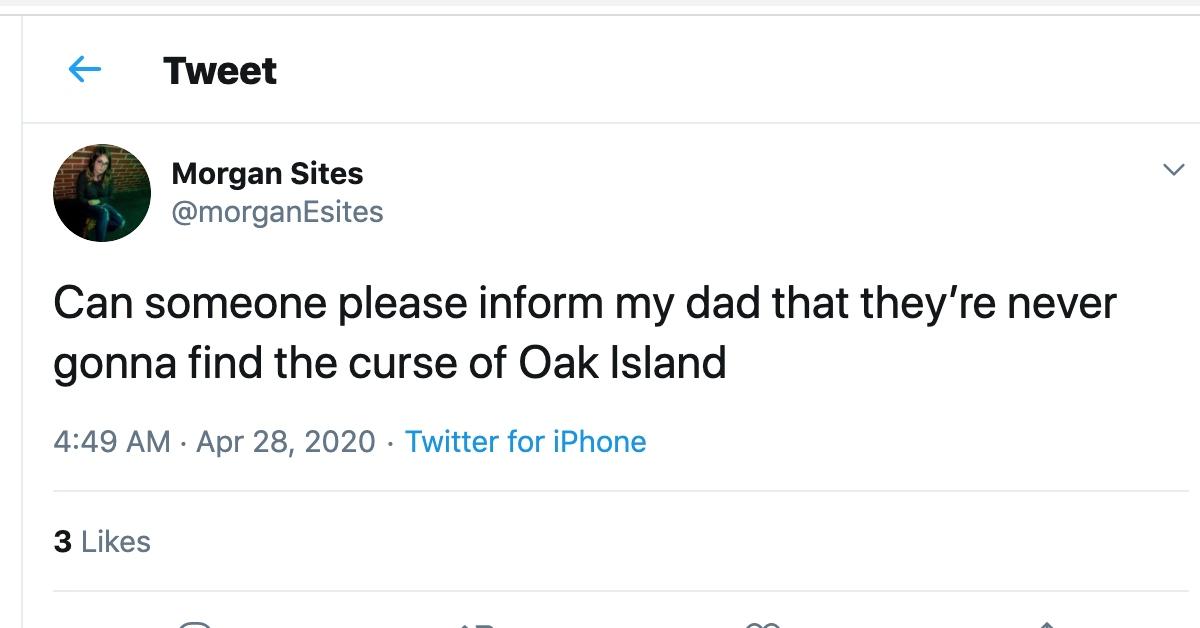 Article continues below advertisement
"Oak Island is a real-life treasure hunt. It's an island off the coast of Nova Scotia that, for over 220 years, people have been trying to figure out what's buried there. Somebody, at some point, spent a great deal of effort to bury "something" deep underground. It was then concealed with a system of booby-trapped, chambered vaults," Matty told Dig Boston.
"People have died looking for whatever it is that's down there. I became involved because now there is a television show on History Channel that follows the current group of treasure hunters, Rick and Marty Lagina and their team. They decided to do a companion show for Curse of Oak Island, which is called Drilling Down, and I'm the host of that show," Matty explained.
Article continues below advertisement
Before joining 'Oak Island,' Matty appeared in shows like 'Orange Is the New Black.'
A born-and-bred Bostonian, Matty studied Criminal Justice and Law Enforcement Administration before deciding to pursue a career in the entertainment industry.
A mightily talented comedian and a brilliant show host, Matty worked for Golf Channel, NBC Sports, Vh1, G4, Comedy Central, and many more in the past.
Between 2017 and 2019, he co-wrote and co-hosted Matty & Nick, a radio show on WAAF Boston.
Article continues below advertisement
As an actor, Matty landed roles in TV shows like 30 Rock, Boardwalk Empire, and Orange Is the New Black. Since 2015, he has been predominantly focusing on his work at The Curse of Oak Island: Drilling Down.
However, he didn't stop acting completely. In 2015, he appeared in the TV short film titled Pound Ridge. In 2017, he played a smaller role in Lucia Aniello's hit comedy-thriller, Rough Night.
Catch new episodes of The Curse of Oak Island every Tuesday at 9 p.m. ET on the History Channel.