The Curse of Oak Island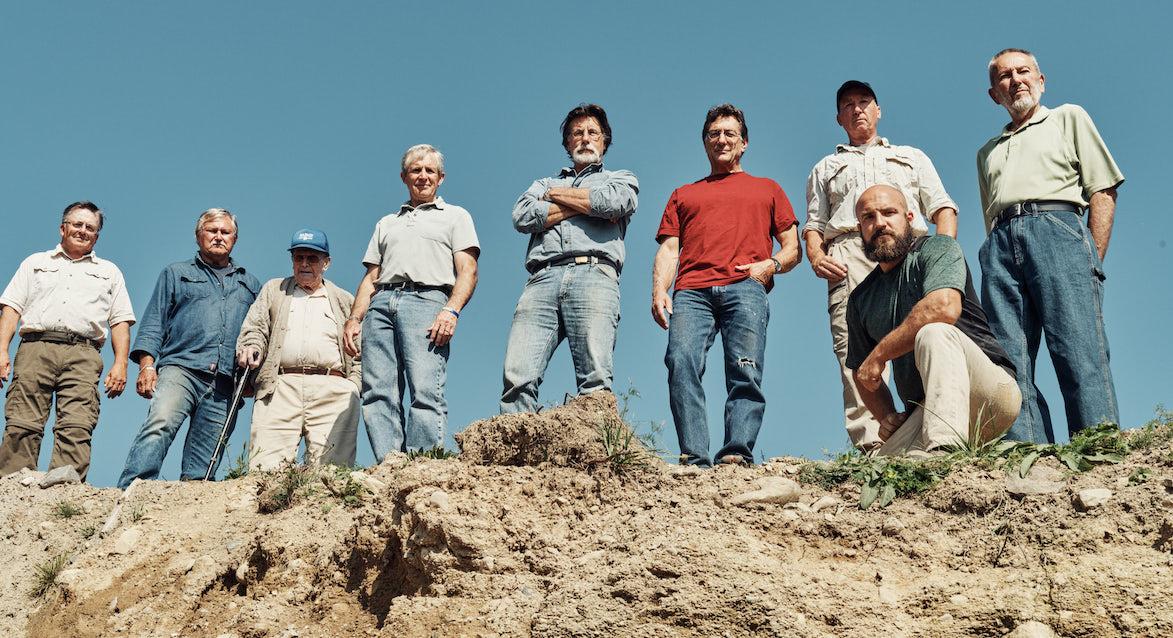 The reality television series, The Curse of Oak Island, follows a team of treasure hunters — led by brothers Marty and Rick Lagina — as they search for "treasure" or historical artifacts on Oak Island.
Located off the shore of Nova Scotia, Canada, the island is known as a "Money Pit" and there are plenty of different theories about the treasures that are hidden there.
Marty and Rick were joined by father-and-son team Dan and Dave Blankenship, permanent residents of Oak Island who have also been searching for treasure since the '60s. Dan Blankenship died on March 17, 2019, at the age of 95.
Network: History
First Episode Date: January 5, 2014
Cast:
Rick Lagina (controlling interest in Oak Island Tours)
Marty Lagina (controlling interest in Oak Island Tours)
Dave Blankenship (Oak Island permanent resident)
Craig Tester (engineer and Marty's business partner)
Alex Lagina (Marty's son and diver)
Jack Begley (Craig Tester's stepson)
Dan Henskee (treasure hunter)
Charles Barkhouse (Oak Island historian and tour guide)
Paul Troutman (researcher)
Doug Crowell (researcher)
Billy Gerhardt (heavy equipment operator)
Terry Matheson (local geologist)
Laird Niven (local archaeologist)
Steve Guptil (local surveyor)
Tom Nolan (Fred Nolan's son and team member)
Gary Drayton (metal detecting expert)
Where to Watch: Peacock, Netflix, Hulu
Latest The Curse of Oak Island News and Updates